By Soroor Ahmed for Twocirlces.net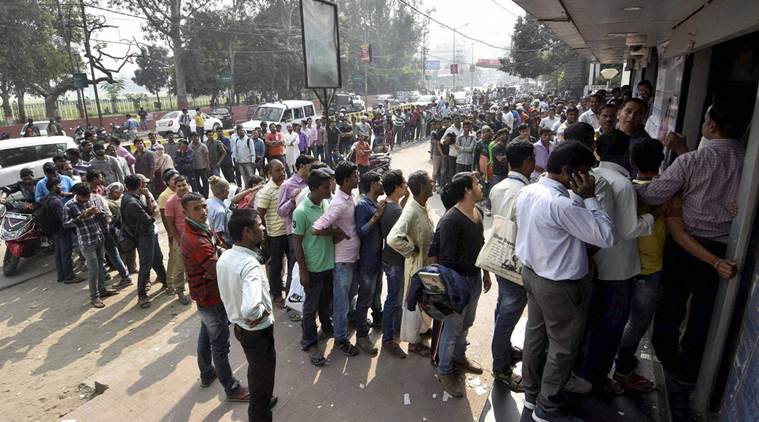 As a son of a poor 'chai-wallah', Narendra Modi knows well how comfortably––'aaram se', to use his own expression––the 'gareeb aadmi' sleeps. Later, as the prime minister of the country he claims to have forced the rich to resort to sleeping pills as demonetisation and campaign against black money have turned them into insomniacs.
But I had a different experience in my early reporting days. Pretending to be poor––at least temporarily––we went to a Dalit hamlet to spend a night, but could not sleep even for a moment.
In the 1980s, veteran CPI (M) leader of Bihar Shri Bhagwan Bhaskar launched a struggle in Gaya to 'liberate' 'ghair marzua zameen' (government land) grabbed by the influential farmers long back.
With the help of landless labourers he raised several hamlets on those plots. They were Lenin Nagar, Stalin Nagar, Pramod Dasgupta Nagar, Muzaffar Ahmed Nagar etc––all named after prominent Communist personalities.
The media carried stories on them. But unlike other journalists, who went there for a few hours Bhaskar invited me, then a Times of India staff correspondent, Hari Verma, then with Navbharat Times and Shiv Shankar Prasad, then Gaya-based stringer with Jansatta, to spend a night in one of these villages.
As someone who was new to the profession, I had hardly any first-hand experience of the life of Dalits and other poor. Late on August 7, 1989 evening––if my memory serves me right––we travelled to Pramod Dasgupta Nagar, which is not far from Gaya town. Bhaskar had made the arrangement for us and was assisted by another party worker, Comrade Quddus, a cycle-mechanic in Gaya.
We were made to sit on a couple of cots outside in the open air as there was no 'drawing room' in these huts. Along with our hosts, Bhaskar and Quddus made preparations for our food. It was served to us on those very cots.
Though it was the monsoon season, the sky was clear. After the meal, we were supposed to sleep on these cots. I had the experience of sleeping in open place in my home, but never in the field outside a Dalit hut with mosquitoes and insects all around––there was no net, no repellant, no Good (K)night.
After making the best possible arrangements for us the villagers retired in their huts. Whether they slept 'aaram se' or not it can not be said with surety; we at least, could not. We tried to cover our bodies with 'chaddar' but to no avail. We did not want to let our discomfort be known to anyone as it would have left a bad impression. After all, we were bowled over by the magnanimity shown by our poor hosts and hostesses.
We journalists were certainly not rich enough to take the help of sleeping pills. In fact, that time I was not even aware of the existence of any such medicine. So we decided to spent the whole night talking––rather whispering.
The silence would be broken by the occasional passing of a vehicle or two-wheeler on the Gaya-Sherghatty road a furlong away from this place.
Since village-folks rise early ,we started feeling some activities by 4:30 AM. As there was no concept of toilet or washroom, I was handed over a tin-pot full of water and told to go anywhere in the agriculture field. This was an unusual experience for a city-bred like me. The long march for lonely place, even in that early hours, proved futile. After much difficulty I though I got a place near a rivulet. But the moment I sat down to ease myself out I saw a man emerging from a distance. I hurriedly dropped the idea and returned after urinating. I threw the water in the field and walked back to the hutments.
As taking bath was even more difficult task we abandoned the idea and decided to return to Gaya. But we were told that we can not leave without breakfast, which was soon ready.
It was a special arrangement for us as normally the labour-class do not have such a luxury as they leave for workplace early.
More than a quarter century later, one question still haunts me: do the poor really sleep 'aaram se' in the dark, dingy and dilapidated huts as we are made to believe or is it just that their contentment level is too high? Or is it that they have become so used to hardships that they never complain?
Sometimes we become so insensitive that we interpret sufferings as comforts and even go on to claim that now even beggars prefer to adopt cashless transaction.
SUPPORT TWOCIRCLES
HELP SUPPORT INDEPENDENT AND NON-PROFIT MEDIA.
DONATE HERE