By Raqib Hameed Naik, TwoCircles.net
Srinagar: Around 52 kms north of Srinagar is Gulmarg,  a hill station which sees a heavy turnout of tourists throughout the year, eager to spend quality time in the snow-capped mountains and woods. For Kashmiris, Gulmarg is a place where they arrive to escape the normal conflict surrounding the people across the valley.
But for Irshad Sheikh alias Taj Irshad- Gulmarg is his home and its snow-capped mountains his life line. In Kashmir, earning fame for your work can take decades, but Taj has managed to do just that at the age of 27.
Away from the guns, stones and daily politics of Kashmir, Taj who calls himself the "son of mountains" is the skiing king of Kashmir. Skiing is a competitive winter sport in which the participant uses skis to glide on snow.
He was born in 1989 in Nambalnar Village of Babareshi in Gulmarg, when whole valley was up in arms against the Indian rule.
Since his childhood, Taj was attracted to skiing. He first saw tourists in Gulmarg with skis gliding on the snow and was adamant to learn . He started doing odd jobs to buy his first skis. He worked as a helper to tourists, earning 100 rupees a day when he was just 7.
"That time my family didn't had resources to buy ski equipment for me," recalls Taj sipping Khewa outside a kiosk in Gulmarg.
He finally bought skis and joined a course taught by youth service and sports club in Gulmarg. Within months,  his hard work and dedication bore results. In 1997 when he was barely 9, he participated in sub-junior state level Ski racing competition and stood second. He hasn't looked back since.
"I was very crazy about skiing. I used to spend my whole days in mountains with my skis gliding on the snow. I used to get injured and my friends would think that I won't come again, but I used to join back the other day," recollects Taj.
The participation continued, and from sub junior he progressed to junior level and higher senior levels always winning. From 2001 to 2005, Taj continuously bagged first spot in state championship for five consecutive years. The following years saw his appearance in skiing competitions at national level winning awards.
In 2017, he opened his own ski trek and travel company, Himalayan Edges, in Gulmarg, providing ski services to the tourists. The company has turned a huge success for him as it remains one of the top preferred spot for skiing in Gulmarg. But earning money wasn't always Taj's motive.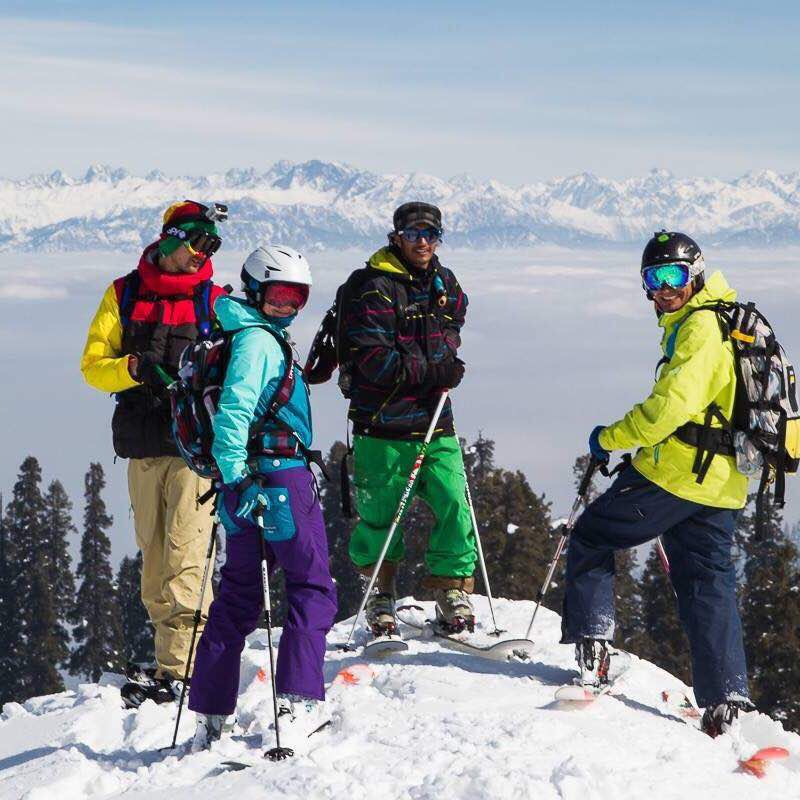 "Earning money has never been my dream. Apart from stabilizing my financial condition, the Himalayan edges was started to teach the local boys who want to pursue Skiing as their career," says Irshad.
The Himalayan edges has become support for dozens of unemployed youths from areas around Gulmarg whom Taj has taught and now they work as ski guides in Gulmarg.
"If you have art then you should disseminate it among others. Skiing isn't a popular sports yet in Kashmir, but youths are getting attracted to it and once they wear skis and glide on the snow, they definitely become attracted to this sports, because it gives you an amazing experience to remember, " explains Taj.
"I give free ski training to youths, who come from Gulmarg and Tangmarg areas.I don't charge them a penny. I also give my ski sledges to local people who know skiing and earn as guides in Gulmarg, because at the end it is about our culture; Kashmiriyat," he adds.
Mudasir Ahmed Bhat, 25 is from the village of Goiwara Tangmarg. He used to work as waiter in a hotel earning barely Rs 3000 a month, but after developing interest in skiing, he was mentored by Taj free of cost and now he is working as a professional ski guide.
"Taj trained me in skiing and like me there are hundreds of other youths, who have been mentored by Taj and they are presently earning a good amount of money and this also relieves us of getting being dependent on government jobs," says Mudasir.
Similar is the story of  Altaf  Khanday who used to study in Kashmir university and wanted to pursue teaching, but after coming in touch with Taj and coached, he is now become a professional guide of  heli skiing in Kashmir.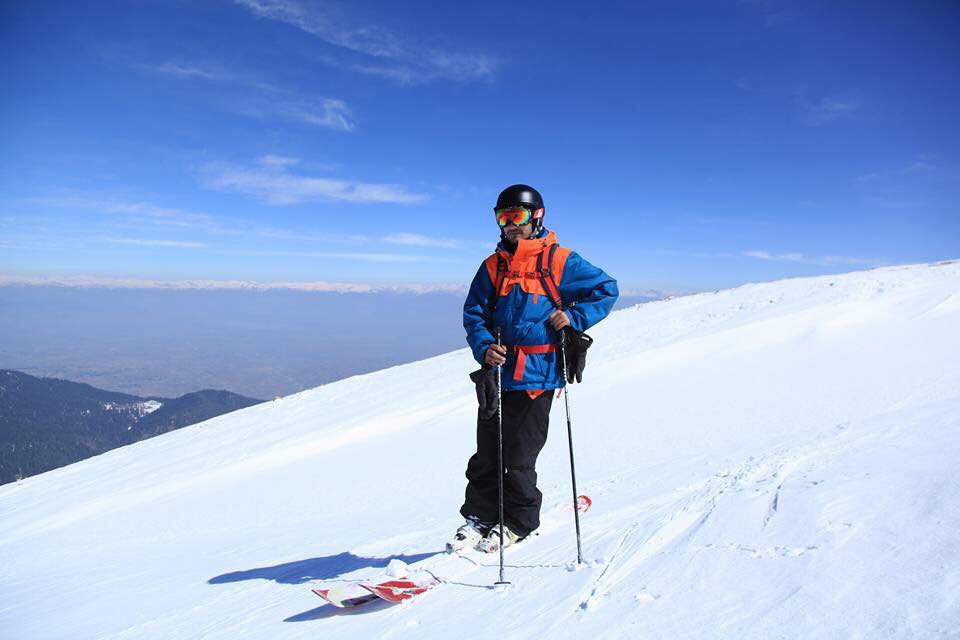 For Abdul Hamid, 42, a ski Guide in Gulmarg , Taj Irshad is more than a mentor. "He is the most respected ski guide in Gulmarg at such a young age. People of all age groups admire his dedication and he is training children in Skiing and  preparing them to participate in competitions. "
But for Taj the journey has just started. He is looking forward to try his luck in international skiing competitions and bring laurels and praise to Kashmir.
"Skiing as a game has been suffering here due to lack of knowledge and no assistance provided by the government," says Taj.
"I am trying my hard to brush my skills and I am confident that I can win titles at International level Ski Racing," he adds with a confident voice.
SUPPORT TWOCIRCLES
HELP SUPPORT INDEPENDENT AND NON-PROFIT MEDIA.
DONATE HERE