Unless you have been living under a rock, you are most likely to have heard the name Yasin Bhatkal. In fact, his name has been searched so many times on Google that if you just type 'Bhatkal' on Google, the town and Yasin will appear to be synonymous: stories on him will appear almost before you get to know anything about the city itself. But what do you know of him, beyond the headlines? Did you know his real name is Mohammed Ahmed Siddibappa? What does his family have to say? What happened with his brother, Abdul Samad, in 2010? How has his family been living all these years? In the fourth of the nine-part series, Amit Kumar speak with Samad and presents his version to the readers.
Read part one here
Read part two here
Read part three here
'His name is not Yasin Bhatkal. There is no one called Yasin Bhatkal. His name is Mohammed Ahmed Siddibappa.'
---
Support TwoCircles
---
'He was not arrested from Bihar-Nepal Border. He had been living in Nepal for the past two years and was arrested initially by Nepal Police before being handed over to the Indian authorities.'
'He has never been to Gujarat.'
The first few minutes of conversation with Abdul Samad Siddibappa, the younger brother of Mohammed Ahmed Siddibappa, may sound like merely a defence of his brother, who has been seen as the biggest terror threat in India in the last decade or so. A simple Google search with the name 'Yasin Bhatkal' will flood you with information about him, and all the best trying to chaff propaganda with information.
Because as is the case with almost all terror arrests, most media know the entire history of the accused and have passed a verdict on him even before he appears in a court for the first time. But in the case of Ahmed, the defence and the arguments presented by his brother Samad are not all emotion: Samad too suffered at the hands of the Mumbai ATS and has seen how the system conspires to book people who often have nothing to do with the action on the ground.
This is Samad's story, and this is also Ahmed's story through the words of Samad.
Samad describes his brother as someone who always had a slightly short temper. "Garam Khoon", he calls him. In 2005, Ahmed joined his father in Dubai, who had been working there for almost four decades. "My brother," Samad says, "used to stay with my father but he used to work with one of his friends in a sports shop in Dubai. After a few months, differences begin to crop between Ahmed, then 25, and his father mainly over Ahmed's style of living. "He was not the cleanest person, to be honest," says Samad with a smile. But soon, the differences grew deeper and within a year of having landed in Dubai, Ahmed left and came back to India. Except, he had actually run away from family. For the next seven years, no one in the family saw him in flesh.
From conversations with Samad, who is now 29, reveals that after Ahmed returned from Dubai, he settled in a village near Udupi and began farming for the next two years. "Between 2006 and 2008, Ahmed leased a two-acre plot in Udupi and focussed on his passion of farming: he grew bananas and other vegetables and lived a solitary life. In Bhatkal, we once heard that he was living in Udupi but were unsuccessful when we tried looking for him," he says.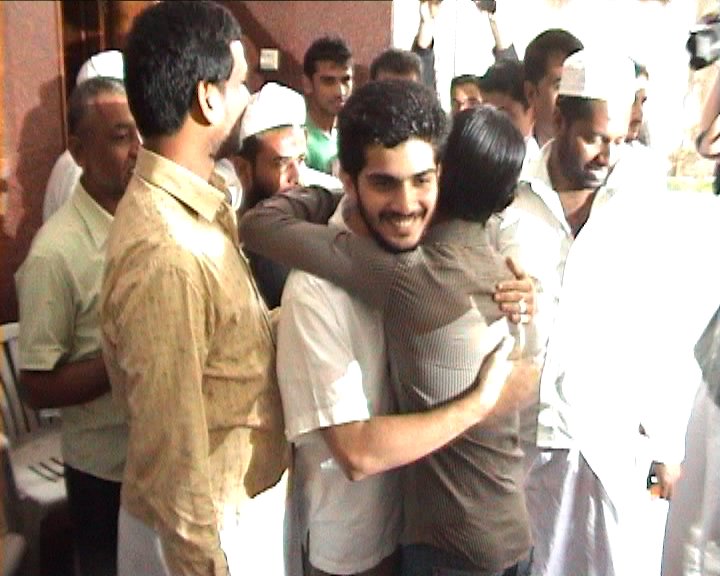 Samad added that although Ahmed was not in touch with family, he stayed close to them nevertheless so that he could return home when his dad's anger had cooled down. However, in 2008, blasts in Gujarat in July 2008, during which Samad says Ahmed was very much in Udupi, killed 56 people and towards the end of 2008, the search for Ahmed began. Samad says this was the handiwork of local police informers. "Here was a perfect candidate for them to be projected as a terror suspect: a young Muslim youth who had been missing for a few years, whose whereabout was not known to anyone and who had 'run away' from Dubai," says Samad.
Around the end of 2008, the first enquiry in the name of Yasin Bhatkal came from a team of policemen and commandos from Gujarat. "They came in at least 4-5 vehicles. Some of the commandos had their guns in a firing position. All they asked was, 'Where is Yasin Bhatkal?' we had no clue at that time who that person was…they never asked for Ahmed Siddibappa. Instead, they asked that question and when we said nothing, they left," says Samad. By the end of 2008, the news was out and Ahmed knew too. So, according to Samad, he left Udupi and went to Delhi. There, he met Irshad Khan, a man in his 40s who used to have a small business of making dyes. Ahmed worked with him for two years and lived in Shaheen Bagh locality of Delhi, his brother says. "During his stay, he initially got a salary…then, seeing my brother's honest work, mannerisms and by the end of the two years, he asked Ahmed to marry his daughter, and my brother consented," Samad adds.
Forty days after his marriage, Ahmed and his father-in-law went to Chennai for some work. "My brother was on the second floor of the building when cops came and arrested his father-in-law. Seeing that, he got even more scared and ran away. From thereon, for the next 40 days, Ahmed lived off scraps, travelled in trains without tickets and slept on the streets," he added.
When asked why Ahmed did not consider surrendering at any point, Samad asks, "What would have happened if he had surrendered? What happens when you surrender to the Indian government? To be hanged? Even if you commit a small crime you are scared of facing the police. He had been turned into a such a huge criminal that he was scared for his life," he adds. After wandering around, Ahmed landed in Nepal where, according to Samad, he spent the next two years working as a labourer, then on farms and got along nicely with the locals. In the initial days, Samad says Ahmed would sit outside the Pashupatinath Mandir in Kathmandu and depend on people's generosity for food.
One may not agree with this argument of Samad regarding the idea of surrender, but to understand why he thinks so low about Indian police and judiciary, one must know what he went through personally.
From Mastermind to Nevermind: How a bus ride to Bangalore saved Samad's life
Samad's story might sound familiar but needs to be said nevertheless. On February 13, 2010, powerful blasts occurred in the German Bakery in Pune, killing dozens. Four hundred miles away, Samad, in Bhatkal, was planning a trip to Dubai to spend some time with his father. On February 24, he boarded his flight with a three-month visa and a return ticket on May 24 and met his father. His father put him in touch with the right people and within two weeks, he had multiple job offers and a chance to work and live in Dubai. On the 15th day, his father was summoned to the police station and asked to bring his son along. His father arrived at a local police station and called his son.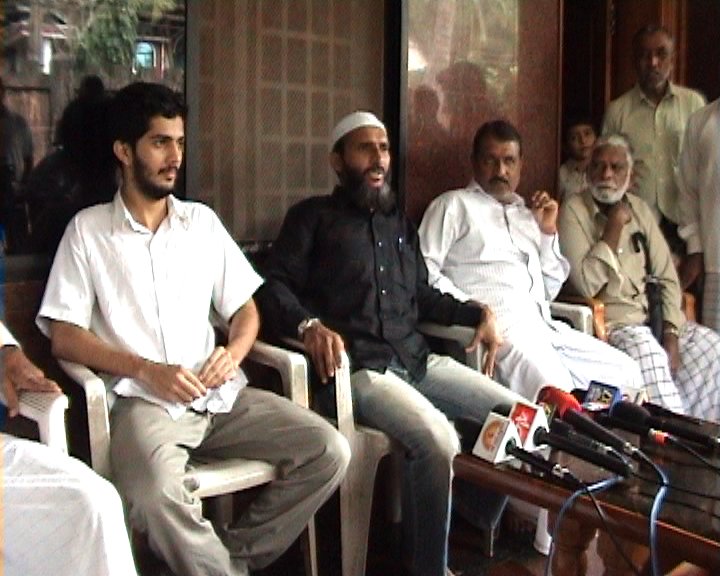 "I knew little about Dubai; I followed my father's orders, collected my passport, his passport and arrived at the police station." They were not asked any questions at the police station except for submitting their passports. "In Dubai, if your passport is taken by police, that is pretty much the end of it. You cannot apply for a job. You are under some form of house arrest; free to roam, not allowed to work. I had no clue why this was happening and neither did my father…there was a thought in my head that maybe, this was connected to my brother, but no leads on that." For the next three months, I had nothing to do there. And I waited to return to Delhi," he says. He was to return on May 24. He reached Dubai airport, called the local police station for his passport, and an officer arrived duly with the same. He was allowed to leave without any issues, and soon he found out why.
His flight was delayed by a few hours. When he was roaming around the airport, he saw three people staring at him: but he did pay much attention. But when he entered his flight, to his surprise, the front seats were completely empty. "I sat in the middle seat, accosted with three people. They were from ATS," he says. The moment the flight landed, Dinesh Kadam, Sachin Kadam and one guy named Powar–all from Mumbai ATS–ran out, got his passport cleared and instead of letting him towards the exit, escorted him to a military aircraft. "That is why the flight had been delayed," Samad says. "They had to make sure that the military aircraft was ready to take off," he says.
"When they tried to push me, I pushed them back. They started beating me badly and took me inside the military flight. "The moment I was inside the flight, the torture started. I was beaten up throughout the flight and asked to confess for Pune bakery blasts. My finger was broken, I was kicked in my guts, skull, smashed on my sole en route to Delhi." The next day, he was taken to Mumbai and produced in court. "My face was covered with a piece of cloth. I could hear a lady judge, who did not even see my face and within minutes sent me to seven days custody," he says.
The ATS was depending on some CCTV footage which apparently showed Samad in German bakery with a bag which was said to be the bomb. "The ATS was congratulated by P Chidambaram for acting swiftly within 100 days," Samad says with a smile. "I was tortured, given electric shocks, and not allowed to sleep for seven days," he says. "I was beaten on my palms and sole, given regular shocks and not allowed to sleep even once. "All so that I would confess my crimes," he says. But while ATS had spent a lot of time in doctoring CCTV footages, it had clearly not done its homework in checking the events in Bhatkal during the time of the blasts. "The clothes that you see me wearing in that supposed CCTV was one of the pairs I had carried to Dubai. I recognised my shoes too," he says.
Even as he was being tortured, Samad's family and friends in Bhatkal along with local media got together to prove his innocence. "As Allah would have it, the fact emerged that I had been on a bus to Bangalore that night. A government bus," Samad says. "I stayed in a hotel, where my families found my handwriting. I had sent a parcel from Bangalore to Bhatkal, signed the papers and also said that I would collect it in Bhatkal the next day," he says. "Also, before I left for Dubai, I used to attend the gym regularly. No wonder, when all these proofs came out the Mumbai ATS had no option but to drop the 'mastermind' angle in this chargesheet and instead booked him in a year-old arms case when he was produced in the court after seven days. "I was sent to judicial custody and allowed to leave on bail," he says. "From being the mastermind, I was not even booked in that case. "If I had not been on the bus that day or just roaming around in Bhatkal, they would have booked me and I would have still been in jail." "The conspiracy against me was laid bare. Why should I not believe that my brother has also been a victim of a conspiracy? He has been booked in over 20 cases across the country. We will keep fighting each and every case. The NIA court in Hyderabad has recently sentenced five people to death including my brother for the Dilkhushnagar blasts. Everyone's level of offence was the same? How is that even possible?"
And as for the arms case against Samad, he was finally discharged in the case from Mumbai after seven years. The trial was yet to begin. "I have been discharged, and I am just waiting for the official orders. I want my passport back, and want to start a new life. For seven years, I have suffered without an ounce of evidence against me. Had I not been in Bhatkal where people love me and respect me, I may not have survived this period. And you want me to believe that my brother is a terrorist? No. It is all in Allah's hands. If he has chosen that we have to fight on this path, so be it. We shall fight this too and win Inshallah," he says defiantly.
Regardless of what the future holds for Ahmed, alias Yasin Bhatkal, it is clear that for his family and friends especially the ones who saw the case of Samad, there is no reason to believe that Ahmed is a terrorist. They believe, and they are right in their own way that instead, he might possibly a victim of the Indian state hell-bent on punishing Muslims. Our page 'Terror Tales' will give you enough evidence in this regard, should you choose to read it.
Just as he is about to leave, I ask Samad if I can take a picture of his. "Brother, it would be nice if you do not. I look different now; outsiders do not recognise me. I am happy with that," he says. "Use an older picture," he says. "Of the times when I was supposed to be a terrorist," he adds. His laugh drowns in the traffic around us.
SUPPORT TWOCIRCLES
HELP SUPPORT INDEPENDENT AND NON-PROFIT MEDIA. DONATE HERE