By Amit Kumar, TwoCircles.net
---
Support TwoCircles
---
Saddam Hussein has a unique, albeit unwanted record: he remains the only Bhatkali who has been arrested from Bhatkal for terror-related charges. He was a scrap dealer from Bhatkal, who, according to eyewitnesses, was abducted by police in plain clothes and taken away. His family, which can barely make ends meet, has met him just twice in over two years and given that his trial is yet to begin even after 30 months, it seems that the pain of the family is far from over. In the third of the nine-part series, Amit Kumar meets the family of Saddam and spoke to them about how they were coping without their breadwinner.
On January 8, 2015, Saddam Hussein, a 25-year-old scrap dealer, left home early morning with a friend to buy a few things. His cousin was supposed to get married in ten days and it was a joyous occasion for him and his family. Less than three weeks ago, his wife had given birth to their third child, a daughter, and although money was tight he had all the reason to be upbeat. His home in Sherguli, Bhatkal was connected to the main road via a 200-metre long mud track and he asked a friend to offer him a lift. The friend agreed and together, about two minutes later they reached the main road. A white Sumo was waiting there, and one of the occupants asked Hussein for directions. He took a step towards the car and even before he could indicate which way to go, they caught hold of his hand, pulled them inside and were off. His friend was left stunned.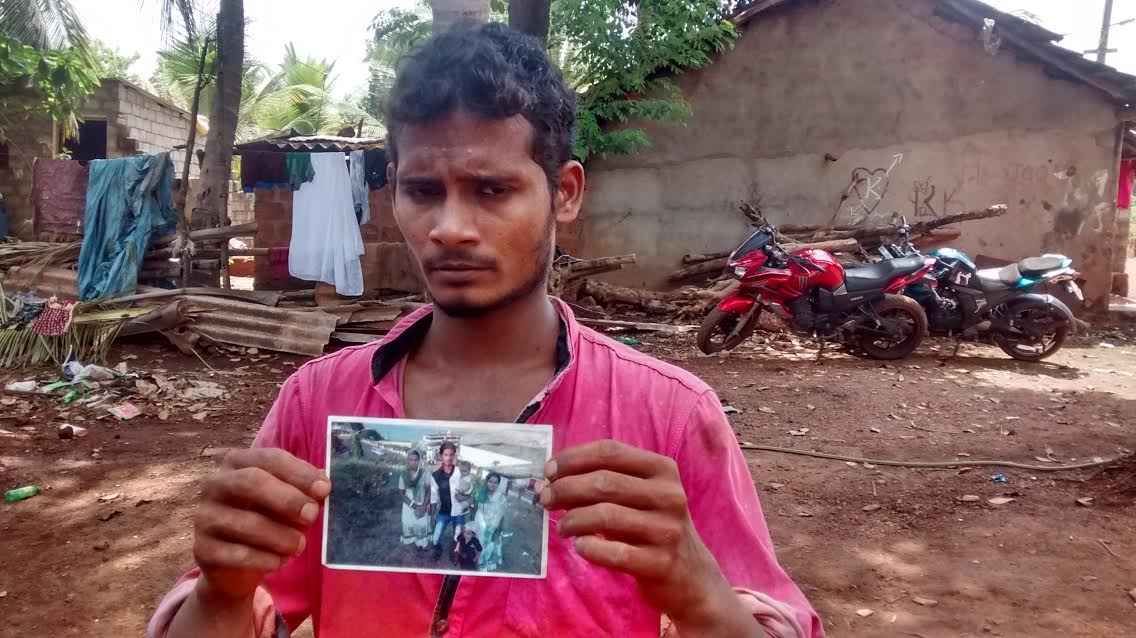 "It was about 9 AM in the morning," Hussein's brother, Suhail tells us. Nearly 30 months later, the family is yet to come to terms with what happened.
"We went to the local police station immediately, but they said they knew nothing and refused to entertain our complaint. My brother had no enemies as such and was hardly the kind of person who would be kidnapped for ransom," says Suhail. He is not being modest here; as their house in Sherguli shows.
Saddam earned about Rs 5,000-7,000 a month from selling scraps and almost all the money was spent in taking care of his younger brother, two sisters, three children, a wife and an elderly father. His mother had passed away while he was still young, and he had married early at the age of 18. "It was a love marriage. My bhabhi is from Bhatkal too," says Suhail with almost a smile on his face.
What they did not know, or realise, was that the same day there was a raid in Bhatkal and in Bangalore, and two people were also arrested in Bangalore: Syed Afaq Lanka and Abdus Suboor,. Suboor's house was broken into, raided and a huge cache of explosives was claimed to have seized from his residence in Bhatkal. "We saw the news the next day and it was only then that we realised what had happened. Apparently, our brother was part of a terror organisation and was working with them and help them make bombs. Even after all this time, I do not know how to reply to the allegations," Suhail says.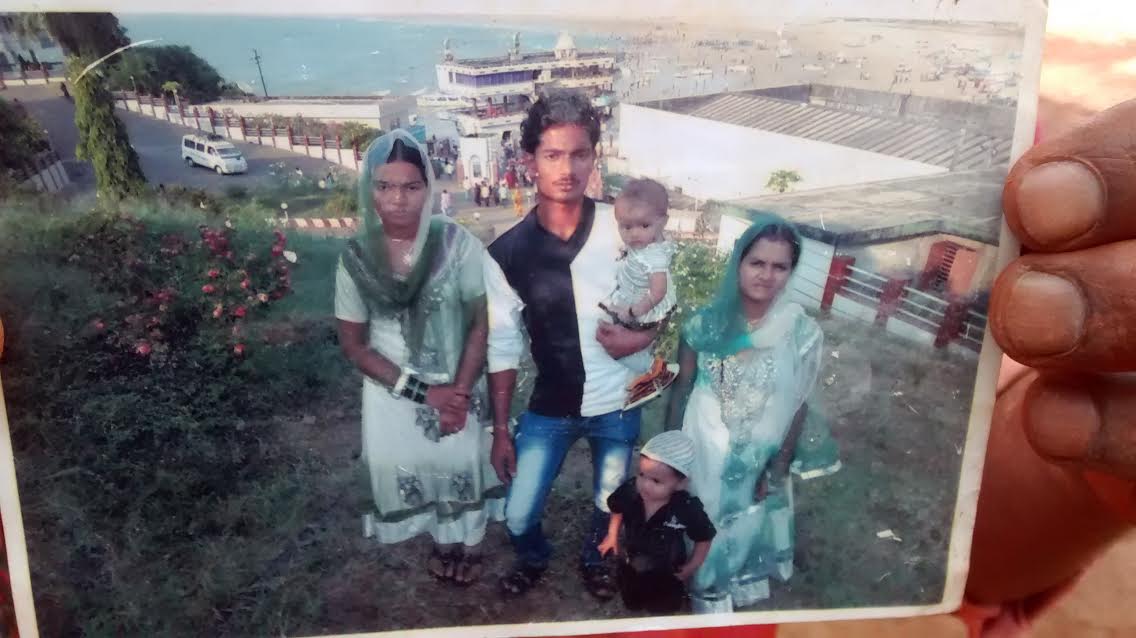 He added that although Lanka and Suboor are cousins who also belong to Bhatkal, he had never seen them interact with Saddam. "They are rich people," referring to Afaq and Abdus in a tone that sounded more of respect than disdain. "I worked with my brother, and we never interacted much with people in the city except for work. Of course, as scrap dealers, we roamed around the whole city and may have picked up something from their house but I do not recall a single conversation between my brother and them."
When told that Afaq had in fact, shifted to Bangalore a year ago, he said, "Neither he nor I had ever been to Bangalore until then. My brother's life revolved around work, home and the mosque. After finishing his work, he would offer prayers and come home to watch TV serials. That is all he did," says Suhail. Their sisters, who have been keenly following our conversation, add almost in unison, "Bhaijaan would insist we all sat together and watched the TV and had dinner. For him, there was hardly anything to do outside the home. This was all he did," they say. "We have never watched TV again with the same enthusiasm," the youngest one adds before returning inside the house.
It is also worth noting that for all the talk about Bhatkal being a terror hub, Saddam remains the only person to date who was arrested from Bhatkal. Every other arrest of a Bhatkal resident has happened elsewhere, and this also raises a question on terms such as Bhatkal being a terror factory. Not that these terms matter to Suhail and the rest of the Hussein family. "We have never followed much of what happened in the city. For us, our colony and our neighbours is our world," says Suhail.
Initially, the three: Hussein, Lanka and Suboor along with Reyaz Sayeedi, who was arrested three days later from Mangalore airport when he was returning to his job in Dubai, were said to be the masterminds behind the Church Street attack in Bangalore in December 2014. However, the Bangalore Police soon denied this and said that they were arrested for links with the Indian Mujahideen instead. Almost six months after his arrest, he was booked for plotting the Zaveri Bazar blasts along with being booked under the Arms and Explosives Act. Both Lanka and Suboor are also accused in these two cases while Lanka is also booked in the Barakhamba blasts case.
Family struggles to make ends meet
What is also clear that while the arrest of Lanka, who is a doctor and an RTI activist saw widespread condemnation among the locals, the arrest of Hussein was almost instantly forgotten by both locals and media. Suhail points out that in all these times, TwoCircles.net was the first media organisation that had come to talk to his family. It is also clear that although they have a legal team (the same ones handling the cases of Lanka and Suboor and Sayeedi), the legal team has not spent much time explaining the situation of Hussein to his family. "We do not know what cases he is booked under," says Suhail sounding almost helpless. "I think I have spoken to the lawyer once, and he asked us to offer prayers. To be honest, that is all we are capable of doing anyway."
When we contacted his legal team they did not deny that there had been little communication with his family. "We tried explaining to them but they found all of it a bit intimidating. However, please do not believe that we are not handling his case with the same seriousness as others. We cannot even imagine charging them for this. We are all in it as one unit," said one of the members of the legal team who wished to not be named.
For the family, however, there is an increasing sense of helplessness as they battle the absence of their main breadwinner and tough financial situation. The family explained that in all these times, they have been able to meet their brothers only twice. "My bhabhi cannot go because she has to take care of her kids. I cannot go empty handed to my brother because we are the only ones who can give him some kind of gift," says Suhail. "But for that, we need money. Going to Bangalore takes an entire day and since we have no relatives in Bangalore, I have to rent a hotel which is always a luxury. Once I went to the jail and yet could not meet him because the officials asked for a bribe of Rs 5,000. I had less than Rs 300 in my pocket that time," he adds.
Suhail last saw his brother 9 months ago. He did add that there was some local support: the Bhatkal Jamaat-e-Islami unit was helping them with a monthly ration of Rs 2,000. "It does not take care of all our needs, but I do not what we would have done without their support. We are also thankful to MD School which has waived off the fees for my nephew and niece. Our neighbours have been our pillar of strength and they always tell us to have faith in Allah," Suhail says. But for now, the Husseins have no clue when their brother will be back among them and how long will that take.
SUPPORT TWOCIRCLES
HELP SUPPORT INDEPENDENT AND NON-PROFIT MEDIA. DONATE HERE