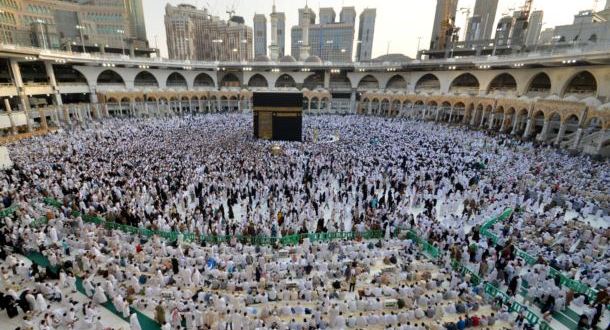 Riyadh, (IANS): Saudi Arabia expects to receive around two million pilgrims this Haj season, including 1.7 million foreigners, the media reported on Sunday.
More than 1.8 million people performed Haj last year, and most of them were foreigners, Xinhua news agency reported.
---
Support TwoCircles
---
The Ministry of Haj will assign more than 95,000 employees, in addition to volunteers to handle Haj-related tasks, the report said.
The Ministry of Health said all pilgrims attending the Haj pilgrimage were so far free from epidemic and quarantine diseases.
It said they were taking preventative policies as a priority, and coordinating with the World Health Organisation and other international authorities to ensure there was no epidemic outbreak.
The Ministry also announced the implementation of $3.3 million Haj-related medical facilities and services.
SUPPORT TWOCIRCLES
HELP SUPPORT INDEPENDENT AND NON-PROFIT MEDIA. DONATE HERE