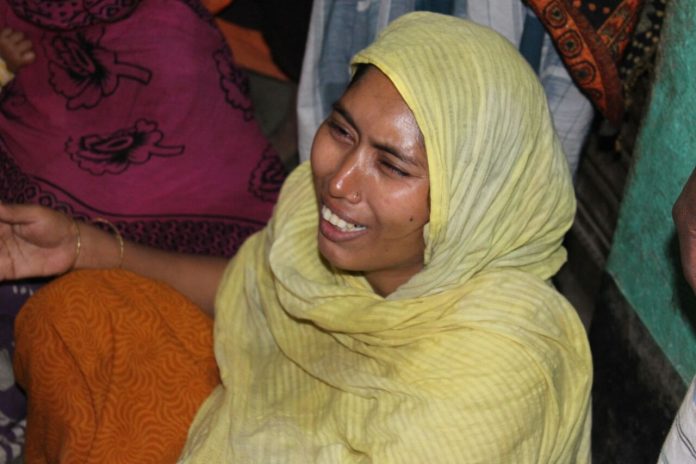 By Mirza Mosaraf Hossain, TwoCircles.net
More than 2,000 people attended the burial of Mohammed Afrajul Khan, who was murdered under the pretext of 'Love Jihad' in Rajsamand district of Rajasthan.
---
Support TwoCircles
---
Khan's body was laid to rest in his native village of Syedpur under the Kailachak Block of Malda district. Locals and relatives of Khan grieved along with the family, as they tried to make sense of the loss that they had encountered.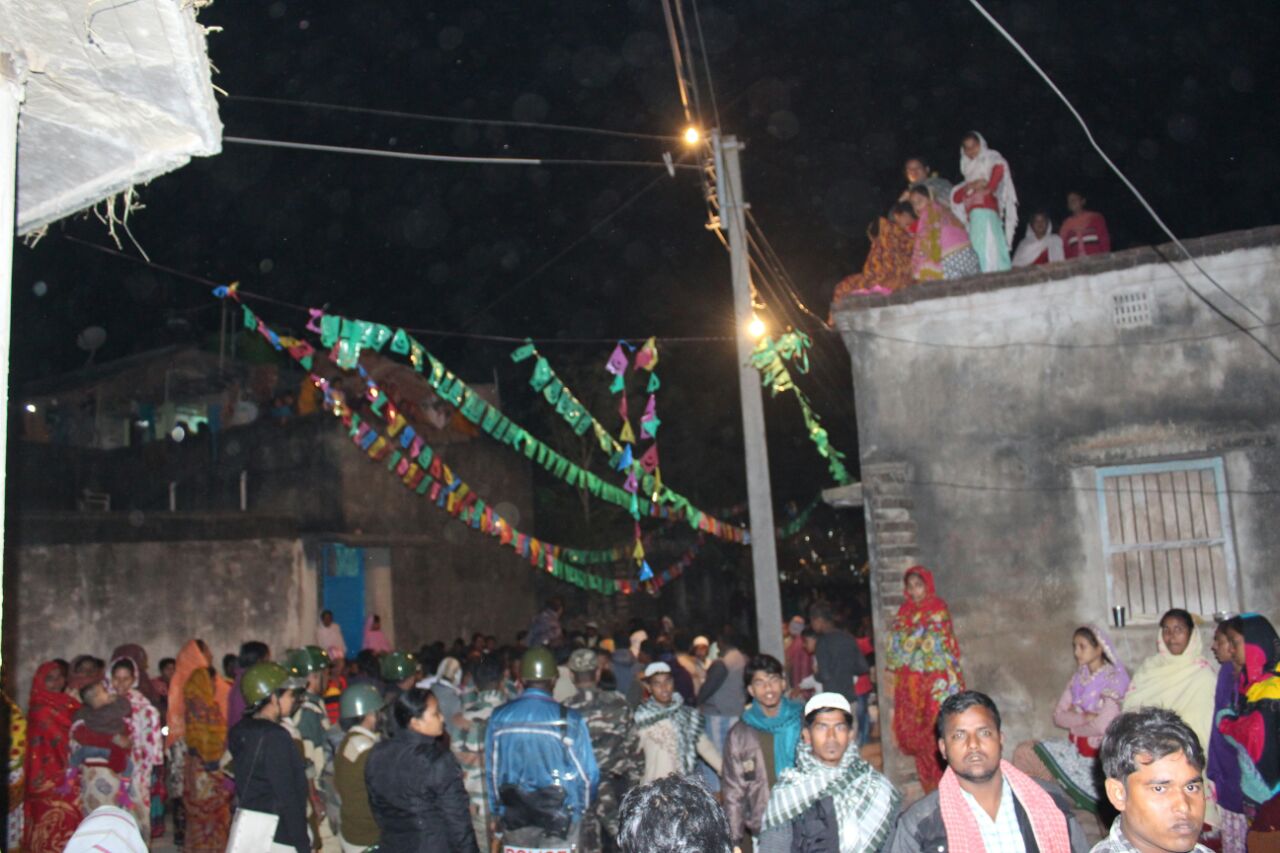 The body of Khan reached his village only around 6 pm and was buried at the earliest since the condition of the dead body was worsening with each passing moment.
Given the nature of the murder and the way this news has been covered extensively in the national media, the burial was done in the presence of nearly 2,000 police to avoid any untoward incident. Thankfully, the locals remained peaceful throughout the burial.
Mohammed Anarul Abedin, a neighbour of Afrajul, said, "He was the sole bread earner of the family. The family does not even own any land which could have been used/sold to help run the family. Only Allah knows how they will survive.''
Another local Ataur Rahaman expressed shock at the unfortunate death of Khan. He said, "We have lost a good human being as a fellow villager. There is no other male in the family to earn and run the family. We are very apprehensive about the younger daughter and her marriage because there are no means or property to sell in order to get her married."
Md Farhad Alam Chowdhury, another neighbour of Afrajul, questioned the silence of the silence of the central government against this heinous killing. "When the whole country is screaming against this brutal killing in a false accusation, it is unfortunate that our Prime Minister or Home Minister preferred to remain silent. The Central government, as well as the Rajasthan government, should have stood by the family and assured them financial assistance."
Khan was one of the hundreds of men from the Muslim-majority village of Syedpur who worked in Rajasthan as a labourer. The village, which has about 4,000 people, provides no particular means of livelihood and schools in this region witness a high dropout rate in schools due to poverty among the locals. The locals, especially men, have little choice but to migrate to Kolkata, Delhi, Surat, Chennai, Lucknow, Kerala and other places in search of minimal works such as mason, day labourers, tailor and other minimal jobs with minimal remuneration. Khan had been working as a road construction day labourer in Rajasthan's Rajsamand district for the last 15 years.
SUPPORT TWOCIRCLES
HELP SUPPORT INDEPENDENT AND NON-PROFIT MEDIA. DONATE HERE