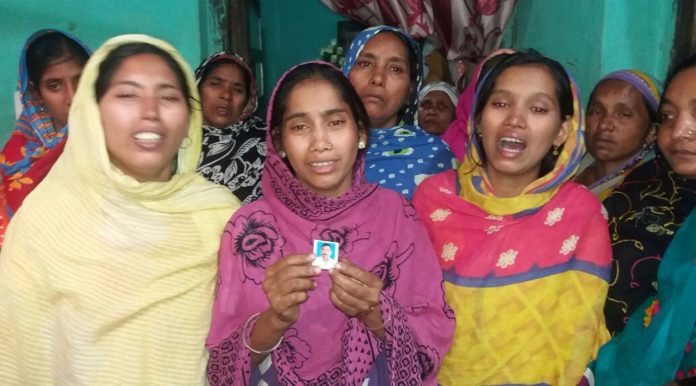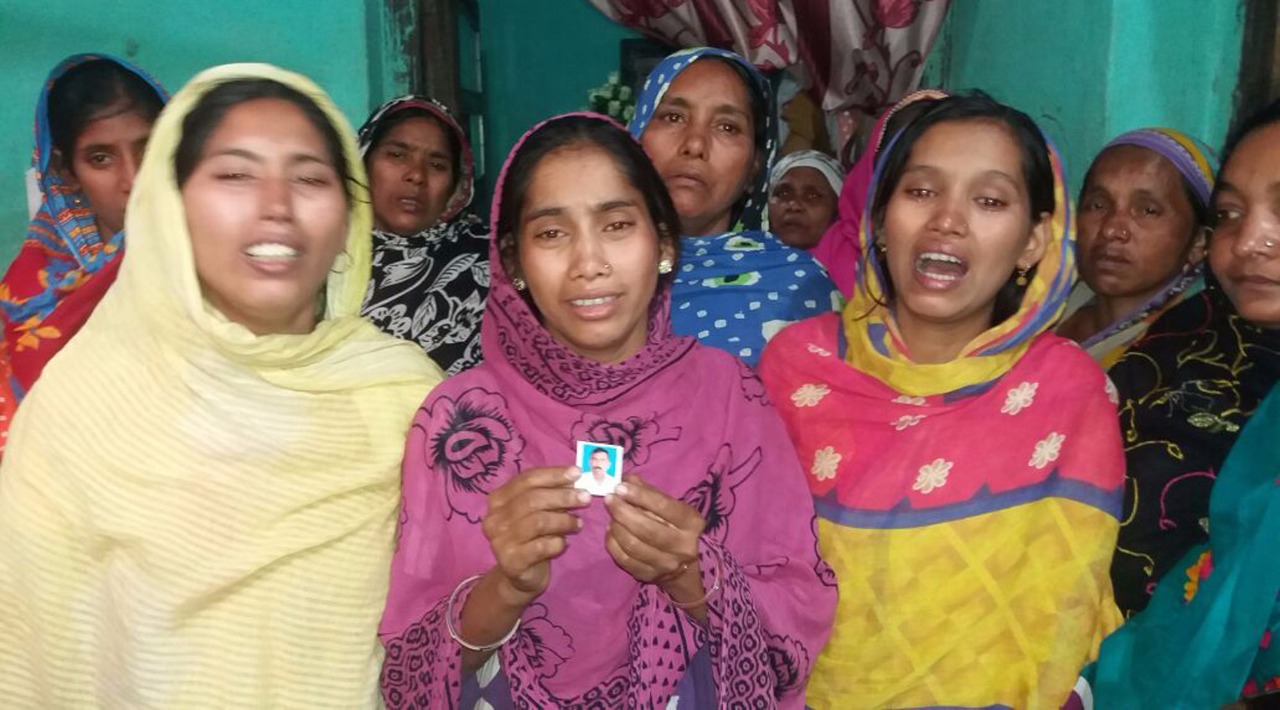 By TCN News
The gruesome murder of Mohammed Afrajul Khan under the pretext of 'Love Jihad' has sent shockwaves around the nation, with people organising protests across the nation. On December 8, protests were organised in various parts of Kolkata, with members of the civil society along with various social and human rights organisations. The protesters called for justice for the family and the strictest punishment for the guilty. Today, Delhi saw two protests-one outside Bikaner House and the other in Central Park-against the murder that has once again highlighted the growing Hindutva terror facing India.
---
Support TwoCircles
---
At the protests in Kolkata, Dr, Emanul Haque, the General Secretary of Bhasha and Chetana Samiti and also an Assistant Professor of Bidhannagar College, spoke to TwoCircles.Net. "It's the work of the BJP-RSS. One can very easily understand that by watching the video clip. The BJP fears losing the upcoming Gujarat general election because of the minimal participation in their processions and they are just trying to polarize the Hindu-Muslim issue as they did before the UP general elections by lynching Akhlaq on suspicion of eating beef," he said.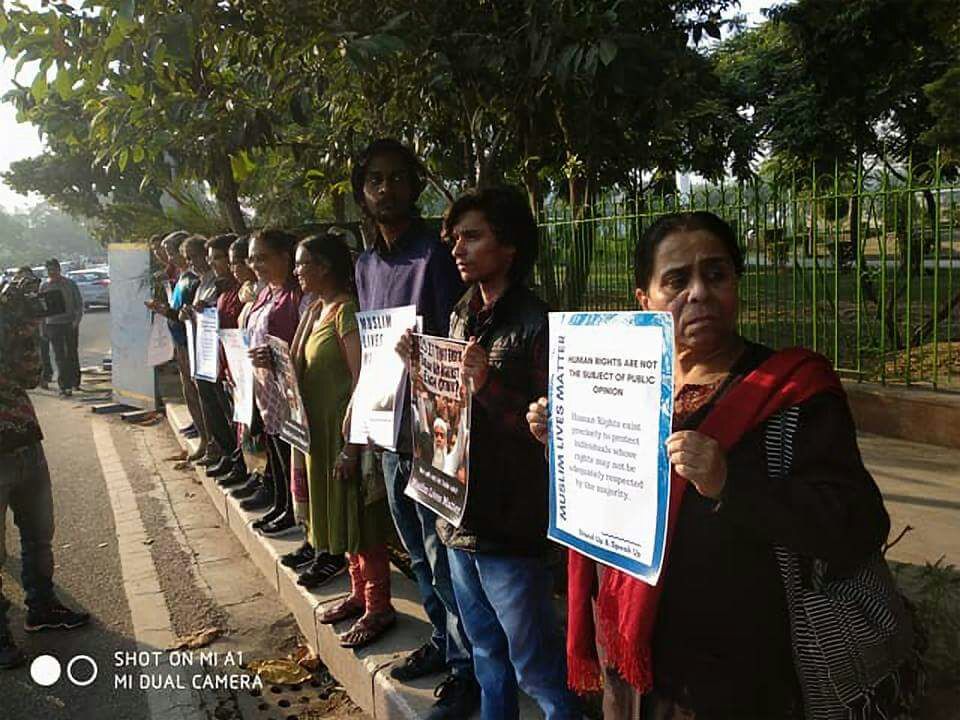 He added, "It will not be surprising in the near future if we come to hear that the accused Sambhunath Raigar had psychological issues and either his family or he himself will get a job by the government, as the UP government did with the killers of Akhlaq Khan."
Young Bengal, another non-political organization marched for the same cause as the representative of students' community with people from various fields of profession and with common men. The Kolkata Police arrested 30 people including social activists, students, and other protesters when they tried to approach towards the headquarter of RSS, Kolkata, as a part of their protesting agendas. They were released after three hours in the Lalbazar Police headquarter. Prosenjit Bose, the President of the organization talked to TwoCircles.Net and he said, "This is not an isolated incident. The BJP and the RSS are doing this throughout the country and this incident is another example of what RSS has spread as the seed of terrorism. We are not seeing the RSS do anything from the ISIS."
In Delhi, the protesters in Central Park formed a silent human chain to call for 'Muslim Lives Matter'. The protests meant to challenge "the violent hate politics which are encouraging people to hack, kill, burn and lynch Muslims in India. It is essential to protest all such brutal crimes against humanity, as these are glowingly becoming a new normal to the nation as the acts of pride," the Facebook page of the event said. Despite a heavy presence of paramilitary in the area, hundreds of students, journalists, social activists and members of the academia joined the protest. The protests outside Bikaner House also saw a number of protesters calling for the resignation of Rajasthan Chief Minister Vasundhara Raje.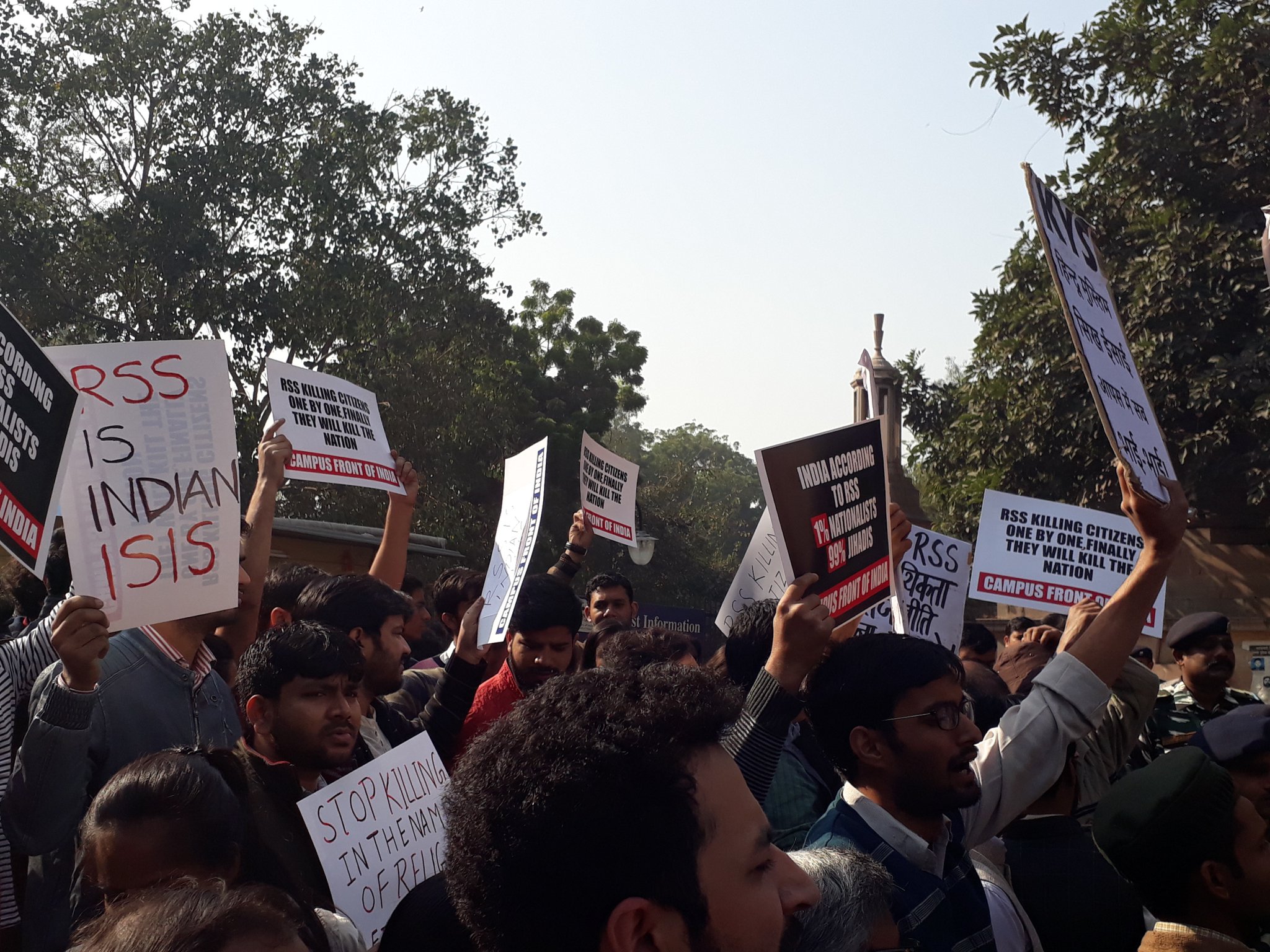 Apart from major cities like Delhi and Kolkata, protests were also organised in various parts of Bengal. Burdwan, about 100 km away from Kolkata and Birbhum, about 193 km away from Kolkata, saw protests organised by common citizens. Syed Tanveer Nasreen, a Professor of History at the University of Burdwan attended at the protest gathering in the university gate and spoke to TwoCircles.Net. She said, "It's extremely condemnable and there is perhaps no words to describe this, especially with the hate that led the criminal to shoot the whole thing and put it on social media. There have been serial doubts on the allegations whether this 50-year-old man was actually in any love affair with someone, there have been serial doubts on love jihad in general and what the criminal was saying in the recorded video."
SUPPORT TWOCIRCLES
HELP SUPPORT INDEPENDENT AND NON-PROFIT MEDIA. DONATE HERE