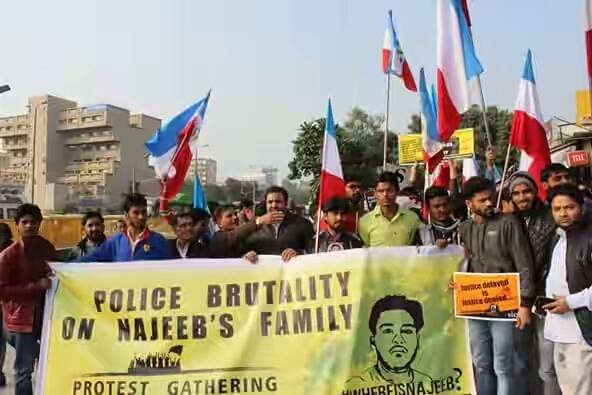 By TCN News
Members of the Students Islamic Organisation of India(SIO) organized a protest gathering on Monday in front of Delhi police headquarters at ITO in New Delhi against the police brutality and mishandling of Najeeb's family. A large number of students and activists attended the protest demanding suspension of police officials involved in brutality and immediate release of the investigation report regarding Najeeb Ahmad.
---
Support TwoCircles
---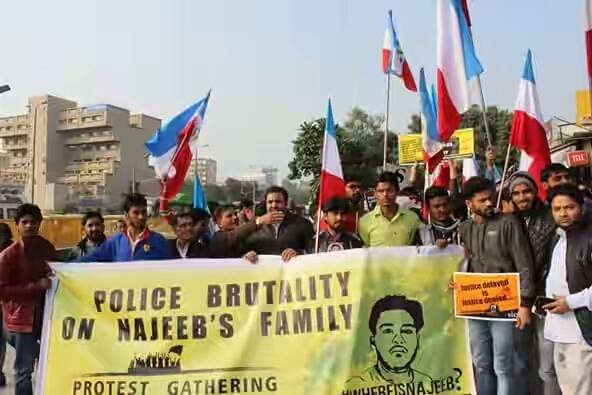 Najeeb's Mother Fatima Nafees Ahmad attended the programme with his family members. Nadeem Khan (Media Secretary, Jamat e Islami Hind) presided the event and Sadath Hussain(Member, Central Advisory Committee, SIO), Rahul Sonpimble (BAPSA), Mohit K Pandey(President, JNUSU), Birendra (United OBC Forum), Shehla Rashid (AISA), Dawa Sherpa (Suspended student, JNU) delivered speeches seeking justice for Najeeb Ahmad. A memorandum to the President of India was released in the demonstration.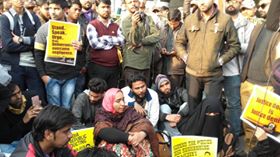 Almost three months after Najeeb Ahmad went missing from campus, the Jawaharlal Nehru University (JNU) administration and the Delhi Police have been inactive and biased on finding and ensuring justice to Najeeb and punishing ABVP culprits. The Delhi police continue the investigation at a snail's pace by raising reward amount for anyone providing information about Najeeb. In response to a habeas corpus plea filed by Najeeb's mother Fatima Nafees on 29th November 2016, the Delhi High Court asked Delhi Police and the university to "cut across all political barriers" and look for him.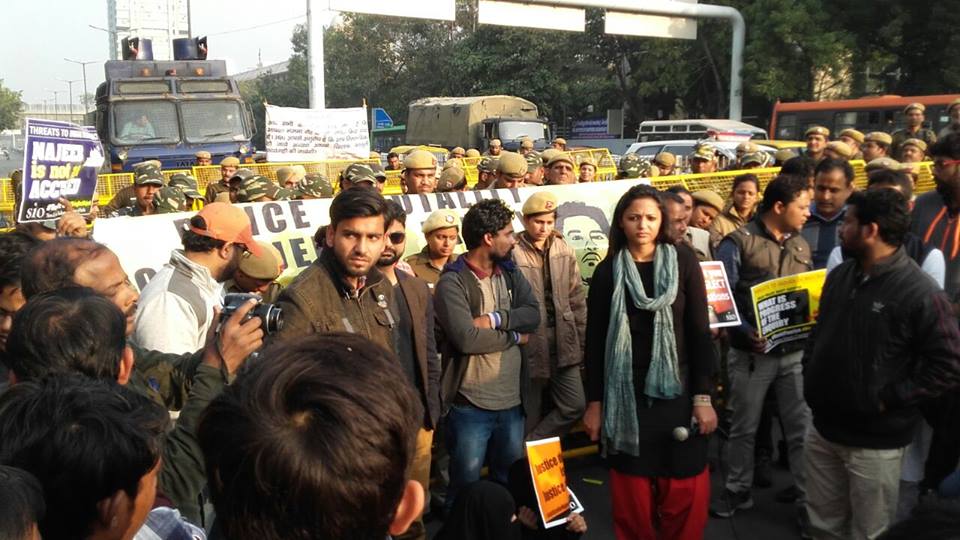 The Delhi police has raided Najeeb Ahmed's house in the wee hours of last Saturday suspecting the presence of Najeeb Ahmed at his house as his email address was accessed by someone. Later it was found that Najeeb's maternal uncle was the one who logged in with Najeeb's account. The alacrity with which police responded to this matter and the negligence with which police has been avoiding the interrogation on main perpetrators behind the kidnapping of Najeeb i.e ABVP members have clear indications that police is opinionated in this case. The protest gathering started at
3 pm
and agitators pushed the barricades to enter the gateway of Delhi police headquarters. The protest call given by JNUSU on the same issue had stood canceled, while the leaders participated in the same programme. SIO leaders met with the police officers after the culmination of protest at
5 pm
.
SUPPORT TWOCIRCLES
HELP SUPPORT INDEPENDENT AND NON-PROFIT MEDIA. DONATE HERE