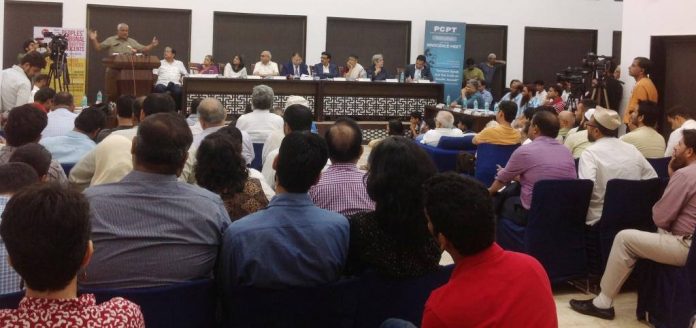 By Amit Kumar, Twocircles.net
For the past five and a half years, Yasin Pakitwala has been running a small business; one that he had little clue about. Till 2003, Pakitwala, as his name suggests, ran his family business of making wallets, purse, and carry-bags. All of it came down in 2003, when his brother, Hanif Pakitwala, was named as one of the 21 accused in the 2002 Ahmedabad tiffin blasts case. On May 2002, five bombs went off in the city, injuring 13 passengers. A year later, 21 were picked by the police and were produced in the POTA court.
---
Support TwoCircles
---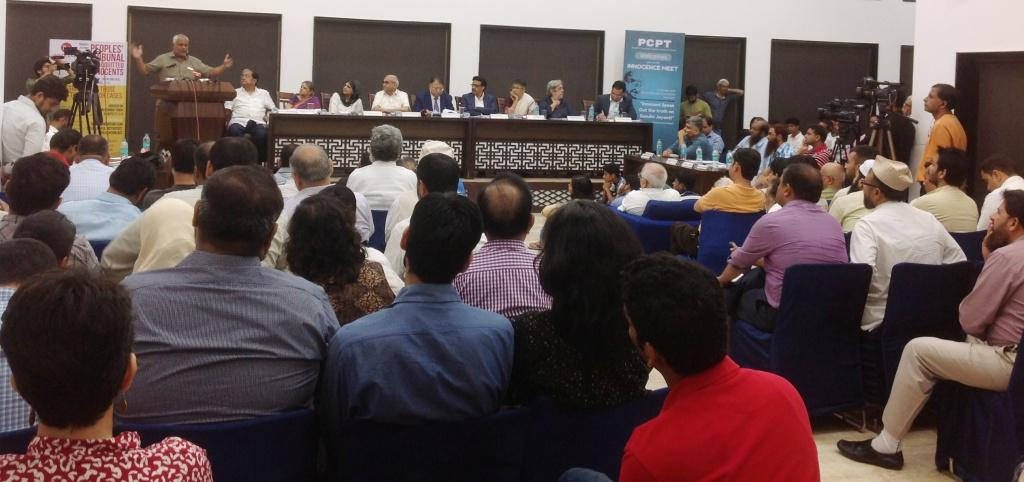 Since 2003, the Pakitwalas have watched and suffered along with the families of Habeeb Hawa, Anas Machiswala, and Kalim Ahmed, even as the remaining 17 were all acquitted over a period of eight years. "It is difficult to express what our family has been through," said Yasin over the phone in a conversation with Twocircles.net. "To be labelled as a terrorist. There is no greater shame for us and our brother, but we had faith in the Indian constitution," he added. During these 14 years, Yasin watched their mother pass away. A year later, Hanif's wife passed away, and their four kids were brought up in the joint family. "They will be seeing their father after such a long time. If I can use that word, I am happy for them."
On Wednesday, the SC Bench of Justice Pinaki Ghose and R.F.Nariman acquitted Hanif Paklitwala and Habib Hava and reduced the sentence of Kalim Karimi and Anas Machiswala, directing their release as well.
Yasin added that he was thankful to the Jamiat Ulema-e-Hind and its president Arshad Madani for providing legal aid to many such Muslims languishing in jails across the country.
"The case followed a trajectory that is now a visible trend across terror-related cases in India: arrest a number of Muslim men, and take it from thereon," said Mufti Mohammed Qayyum, another resident of Ahmedabad who was similarly framed in the Akshardham attacks. "Muslims are picked up and asked to choose which case they wanted to be implicated in. They tried to do the same with me. They said: pick Godhra or Akshardham," Qayyum added.
Yasin says that the period following the verdict in 2006, when the POTA Court acquitted 12 and convicted five people: Hawa, Pakitwala, Kalim Ahmed, Machiswala and Maulvi Mansuri to 10 years imprisonment, were extremely difficult on the family. "Our Ammi and Bhabhijaan died; the business that once employed 30 people lied in ruins. Who wants to do business with a family that has terrorism attached to their name?" he asked. "We knew that brother could never have done any such act. No one in my family had ever needed to go to the police station, and then this happened," he says.
The five challenged the POTA Court order in the High court. The Gujarat government, which was showing faith in people like DG Vanzara , also challenged the order before the HC seeking the punishment to be enhanced. In 2011, the Gujarat HC acquitted one person-Ahmed Hussain Mansuri-while increasing the punishment for the remaining four to life.
The judgment will reveal more facts about the case, but once again, this has raised a question about the role of judiciary, and how justice is compromised especially in the lower courts. It is quite telling that the HC bench of Justice Jayant Patel and Justice H B Antani found Hanif Pakitwala and Habeeb Hawa to be guilty enough for life imprisonment while the SC believes they did no wrong.
In October, Innocence Network, an all-India collective of individuals and organisations working for the rights of the people wrongfully prosecuted or convicted especially under charges of terrorism organised 'Peoples' Tribunal on Acquitted Innocents'. As many as 15 persons who have been acquitted from terror cases gave their testimony during the event. Twocircles interviewed some of the people who had been charged of being die-hard terrorists, and these interviews can be watched here, here and here. During the interaction with media, one the jury members Justice AP Shah, had said that Justice is very costly for minorities in India. The Pakitwalas agree. But as Yasin says, "When my brother walks out finally, everyone will know that he had done nothing. He will be 50 years old. His kids have are doing well; and we thank Allah for this day. One never knows what can happen in jail."
SUPPORT TWOCIRCLES
HELP SUPPORT INDEPENDENT AND NON-PROFIT MEDIA. DONATE HERE