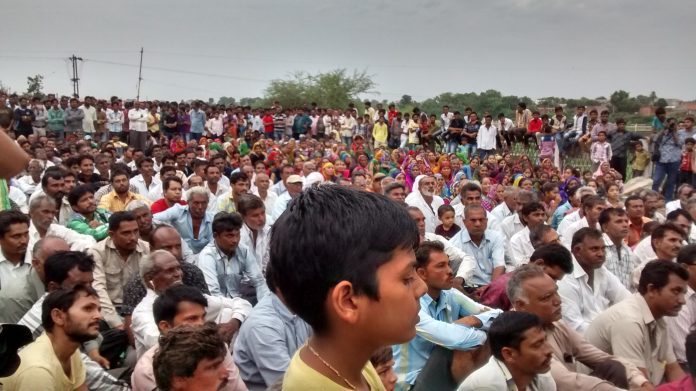 By Shafeeq Hudawi, Twocircles.net
For the past year, campus politics in India has taken up a sizeable space in the media; but the focus has remained almost entirely on what is happening in JNU, and, to a certain extent, the University of Hyderabad. In both these places, the BJP and its student wing ABVP have been at the centre of controversies.
---
Support TwoCircles
---
But in Kerala, it is not the ABVP that is out to quieten all forms of dissent. Instead, the student's body in question here is part of the alliance that is in charge of the JNU Students Union: SFI, the student's wing of CPI (M). Over the past one month, members of SFI have been seen attacking Dalit and Muslim students for voicing their opinion on the control of the state campuses by upper-caste students, among other issues.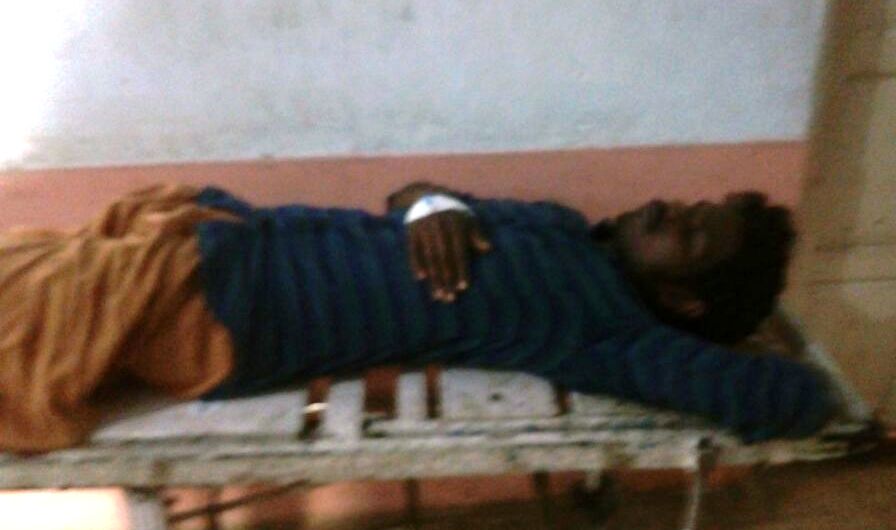 For the past many decades, students politics in Kerala has mirrored the one at state-level. It has largely remained a two-horse race between SFI and Kerala Students Union (KSU), the student's outfit of Congress.
However, with the decline in the fortunes of KSU, the campuses seemed to have initially gravitated largely towards SFI. But the emergence of Dalit and Bahujan voices in the past few years is clearly worrying the SFI.
The recent attacks on students belonging to such movements speak volumes about this fact.
Two weeks back, a Dalit student was beaten by SFI activists at Mahatma Gandhi University in Kottayam. Vivek Kumaran, an M.Phil student at School of Gandhian Thought at the university, was admitted to Kottayam Government Medical College with ailments and injuries after he was attacked by SFI activists.
SFI leaders, as it was alleged by the victim, were provoked by Vivek and his friends' move to form a collective in support for marginalised groups including transgenders.
They shouted at Vivek, "You wouldn't be spared if you try to politically organise against SFI".
Activist, and columnist, Ajithkumar AS believes that these movements have rattled SFI. "No doubt. SFI is scared of the emerging trend where alternative movements are holding sway," he says.
In lines with the recent happenings that followed Rohit Vemula incident, the student's politics in Kerala is now in a transition mode.
Unlike the public sphere where mainstream parties continue to hold ground, in campuses students are increasingly mobilising in the name of marginalised communities and identities.
"Like its mother organization CPM, SFI is also left with no mechanism to address caste and identity," Ajith says.
Vivek's case is not the only one: in Maharaja's College in Ernakulam, Inquilab Maharajas unit president Fuad Muhammad was attacked by SFI activists on January 19. Fuad's mistake was that he 'dared' to organize Rohith Vemula Shahadat (martyrdom) day in the campus which is among the strong bastions of SFI. Just like Vivek Kumaran, SFI activists shouted at Fuad, "who are
you to raise voice for Rohith Vemula?" while he was beaten.
It was the third time Fuad underwent physical attack by SFI activists. "For the first time, I was beaten for calling a strike following Rohith Vemula's death. SFI, which positions itself as custodian of marginalized sects, gets provoked when others try to raise voice for Dalits," Fuad said.
SFI's line of defence finds no takers
The SFI state general secretary M Vijin denies the allegations, saying his organization is being targeted on clear political motives. Denying the claims that identity politics was gaining ground in campuses, Vijin said SFI was addressing the woes of all sections.
"There is no peculiar issue for Dalits or minorities based on their identity. Issues are being faced by students irrespective their identity," Vijin said in a conversation with Twocircles.net.
However, various organizations oppose this claim of Vijin, saying SFI is left with no answer to the questions, raised by the minorities and marginalised sections in the country.
"Caste and religious identities are reality in the country and the state. Students are facing an identity crisis in campuses. SFI doesn't determine this crisis. They resort into physical resistance while others, especially Muslims and Dalits, raise voice for their own rights," says Students Islamic Organization (SIO) state functionary Suhaib CT. He points out that Rohith Vemula was targeted as he was a Dalit.
"Muslims along with Dalits have started to speak themselves by replacing the default custodian SFI. The presence of Ambedkar Students Association (ASA), Muslim Students Federation (MSF) and Students Islamic Organization (SIO) in campuses has left SFI in a moral dilemma. SFI opposes these organisations with arms as they fail to extend ideological opposition," says Sreerag Poikkadan of Ambedkar Students Union.
According to Muslim Students Federation (MSF) state president Misab Keezhariyur, SFI feels like losing its hold while Dalit students join hands with minorities. "Dalit students are increasingly drawn towards
organisations like MSF. The SFI is scared of the new trend," Misab says.
Students allege that they are denied the right to distribute leaflets in campuses. "In some campuses, students were beaten for distributing leaflets on World Environmental Day and even for holding a march against imperialism. SFI is vocal about democratic credentials and at the same time they physically resist opponents," Suhaib says.
Though its functionaries affirm that SFI is equally approaching students from all sects, Fuad alleges that the federation has always been titled towards the upper castes. "They use students, belonging to SC and ST categories for campaigns and rallies. And students from elite families enjoy the privilege of being leaders. Believe me, the organisation will struggle to survive if students belonging to SC, ST and OBC categories leave it. SFI only uses them as workforce," he says.
Vijin opposes the claim, saying, "Caste or class is not the criteria to become a leader of SFI. We don't ask caste or religion or class of our comrades."
The MSF and SIO have decided to expose the hypocrisy of SFI by carrying statewide campaigns. SIO is looking to organize a collective of the victims of SFI attacks and publish their experiences after documenting them. If things go as planned, MSF will also form an exclusive wing in order to draw Dalit students towards the federation.
SUPPORT TWOCIRCLES
HELP SUPPORT INDEPENDENT AND NON-PROFIT MEDIA. DONATE HERE