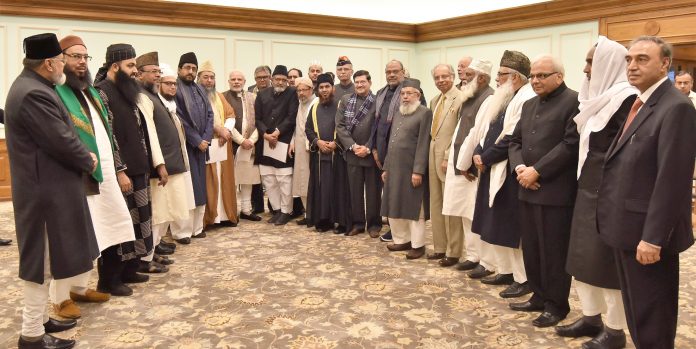 By TCN News
A Muslim delegation comprising of ulemas, intellectuals, academicians and other eminent people called on Prime Minister Narendra Modi on Thursday, January 19.
---
Support TwoCircles
---
"The delegation congratulated the Prime Minister on the steps taken by the Union Government for inclusive growth, socio-economic and educational empowerment of all sections of the society including Minorities," said the press release issued by the Prime Minister's Office.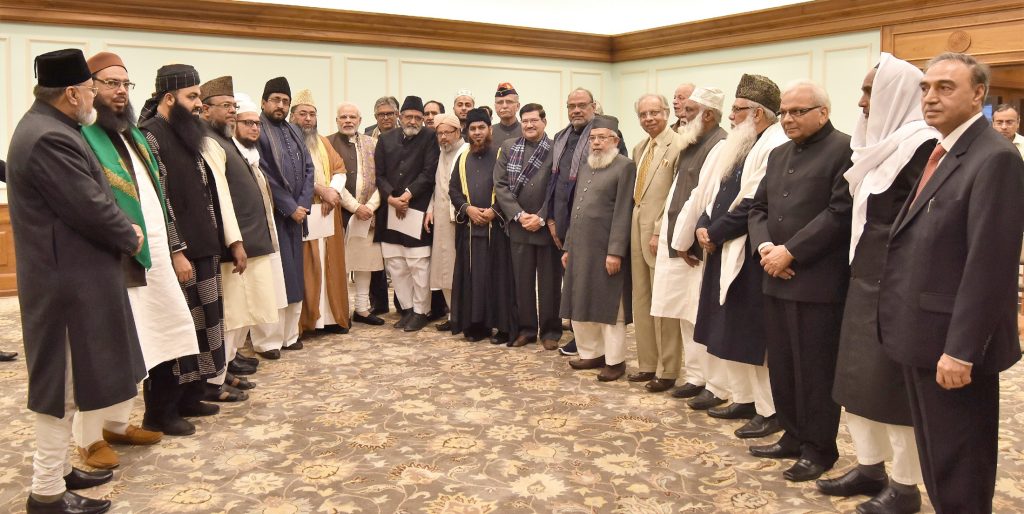 "The delegation was appreciative of the Saudi Government's decision to increase the number of Haj pilgrims from India, and thanked the Prime Minister for having successfully pursued the same," the release said.
The members of the delegation included Imam Umer Ahmed Ilyasi (Chief Imam of India, All India Organisation of Imams of Mosques); Lt Gen (Retd) Zameeruddin Shah (Vice-Chancellor Aligarh Muslim University); MY Eqbal (Former Judge, Supreme Court of India); Talat Ahmed (Vice Chancellor, Jamia Millia Islamia), and Shahid Siddiqui (Urdu journalist). Union Minister of State for Minority Affairs (Independent Charge) and Parliamentary Affairs Mukhtar Abbas Naqvi and Union Minister of State for External Affairs M.J. Akbar were also present on the occasion.
"The delegation, in one voice, supported wholeheartedly the campaign launched by the Prime Minister against corruption and black money. The delegation agreed that the fight against corruption will benefit the poor people including the Minorities the most. The delegation congratulated the Prime Minister for his efforts to strengthen relations with the countries across the world and said that today every Indian in every corner of the world is instilled with a sense of pride," the release from the PMO said.
Members of the delegation also praised the Prime Minister for his efforts towards Swachh Bharat, the press release added.
"The Prime Minister said that youth in India has successfully resisted radicalization, which has affected several parts of the world today. He said that the credit for this must go to the long, shared heritage of our people; and added that it is now our collective responsibility to take this heritage forward. The Prime Minister said that the culture, traditions and social fabric of India will never allow the nefarious designs of the terrorists, or their sponsors, to succeed. The Prime Minister stressed on the importance of education and skill development, which is the key to gainful employment, and upliftment from poverty," said the release.
SUPPORT TWOCIRCLES
HELP SUPPORT INDEPENDENT AND NON-PROFIT MEDIA. DONATE HERE