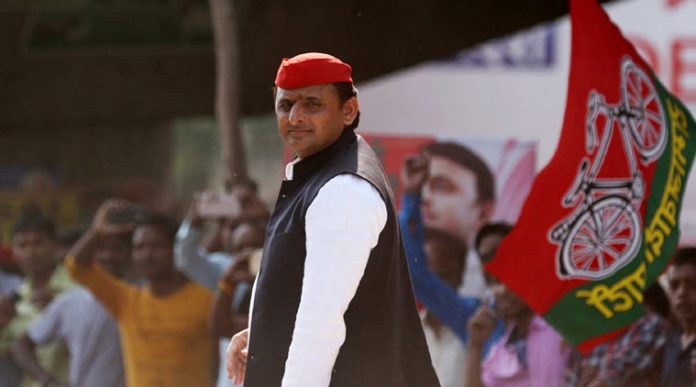 By Asif Moazzam Jamai for Twocircles.net
The Samajwadi Party came to power in 2012 with lucrative promises to the people of Uttar Pradesh. Sixteen points, pregnant with best-sounding promises were dedicated to the Muslim community, in the election manifesto. At the end of five years of governance, let's have a review of promises and their delivery before we are taken to view a new mirage.  Below is a rough translation of most of the promises made in the Election manifesto of SP 2012.
---
Support TwoCircles
---
1.     SP government will pressurize the center to implement the recommendations of Ranganath Mishra Commission and Sachar Committee. It will immediately implement the recommendations that fall under the jurisdiction of state government.
2.     In the light of recommendations of Sachar Committee report, Muslims being education-wise, economically, and socially backward, will be given reservation on the lines of scheduled castes on the basis of their population.
3.     Innocent Muslim youths arrested in fabricated cases will not only be released immediately but also be compensated.  The accused officers will be punished too.
4.     In Muslim pockets, new educational institutes will be opened.
5.     In Muslim pockets, Urdu medium schools will be opened on primary, middle and high school level.
6.     The separate budget will be allocated for the technical education of madrasa.
7.     In order to instill confidence among the community, special provisions will be taken to recruit them into State Security Forces.
8.     The special budget will be allocated for the protection of graveyards and to remove the encroachments.
9.     One representative of the community will be appointed to every government commissions, boards, and committees.
10.   A separate law will be enacted to safeguard Waqf properties. Waqf properties will be cleared from all encroachments and handed over to its waaqif. Waqf board properties will be kept away from Land Acquisition Act.
11.    Minority's profession like handloom, handmade art, carpet industry, bangles, locks, bidi, jardoz, scissors industry will be given subsidy for their promotion. Outstanding electric bills and their interest on looms will be waived off to relieve them. In order to produce skilled hands for small and cottage industries, ITIs will be opened on block levels.
12.  Weavers, like farmers, will be given free electricity.
Rihai Manch, a political front for resistance against repression, raised as many as 40 questions related to minorities, on the completion of four years of Samajwadi Government on March 14 2016.
Most of the questions were based on the promises made by the Samajwadi government in its election manifesto 2012. It reminded and sharply rebuked the government for the failure of its promises. It raised questions about the release of Muslim youths falsely arrested, compensation for the youths acquitted by courts, 18% of reservation for Muslim, compensation for the Muzaffarnagar riot victims, as promised in the manifesto.
Rajeev Yadav, member of Central Executive Committee, Rihai Manch, says, "To speak of release is a remote dream, especially against the deceptive attitude of the government which went to the length of  appealing to the high court in Feb 2016, to revoke the release order of six Muslim youths who were acquitted of all charges with full honor and dignity by the lower court."
Rihai Manch also asked why there was no recruitment in State Security Force and why there was no representative of the community in every government commissions, boards, and committees, as per manifesto. It also reminded the government of its promise to waive off outstanding electricity bills and interests, to extend subsidy, and to open ITIs which remained a distant dream for Muslims associated with small scale industries.
The condition of State minority commission (SMC) in the state is almost null and void. The State minority commission doesn't prepare any annual report on minority issues. Things climaxed when no representative of the commission visited either Muzaffarnagar or Dadri, while anti-Muslim violence there had shaken up the nation. According to the guidelines of the commission, every district welfare officer should come from minority, but this is not followed in the case of Uttar Pradesh SMC.
In Unani medical courses, Urdu is removed from courses like nursing and pharmacy. The government has put a ban on Urdu as a language to appeal in RTI, from RTI regulation Act, with effect from Dec 3, 2015. Waqf data is not yet computerized under Waqf data computerization scheme.
In a nutshell, Samajwadi party hardly implemented any of the promises made in the manifesto. Muslims in Uttar Pradesh are all set to defeat a communal force against a secular force. I hope, Muslims this time, will be smart enough to identify their foes and friends.
The author is associated with Dept. of English, University of Bisha, Kingdom of Saudi Arabia
SUPPORT TWOCIRCLES
HELP SUPPORT INDEPENDENT AND NON-PROFIT MEDIA. DONATE HERE