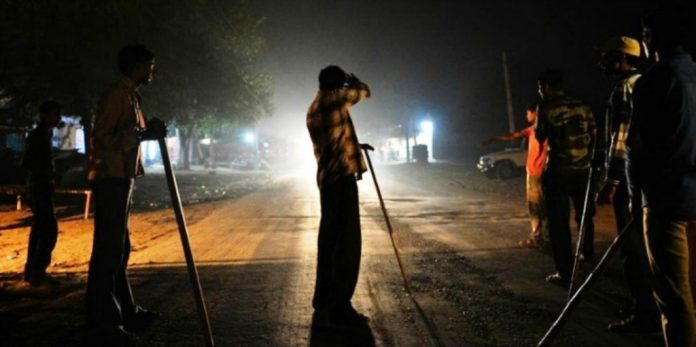 By Qasid Ahmed Siddiqui for TwoCircles.net
For the first time in many years, India is garnering global attention for all wrong reasons i.e., murders in the name of cow vigilantism. One can't imagine any other major event apart from 2012 Gujrat Riots that garnered similar attention internationally and for all wrong reasons; the recent lynching of minorities in the pretext of cow vigilantism is both appalling and shocking.  How can a nation who has already reached planets and excels in the path of development be silent towards bloodthirsty mob who lynch innocents on the pretext of some suspicion of carrying or consuming beef? Has beef become more important than the nation's dreams or is protecting cow our nation's dream?
---
Support TwoCircles
---
A recent Facebook post rightly quoted the current situation of mob lynching. It read, "There is only one thing between India and Development i.e., COW. Either we choose cow & forget development or we choose development and forget cow." This might sound as a humorous statement but it rightly points the menace India is going through.
It isn't shocking to see that the mob lynching happens mostly in rural India and almost all of the victim belong to poor and marginalised families. When one observes these lynchings it isn't shocking to know that the victims are people who can't afford legal battle nor can they can garner media attention immediately. Strangely enough, hardly any of these incidents happen in metros, may be due to the fact that metros are actively covered by media, the police too are swift in taking action and any such incidents might directly affect revenue.
As the nation is being burnt in the name of "Cow Protection", minorities were expecting PM Modi to condemn these attacks sternly and bring stricter laws to tackle the menace. Even after several social media campaigns, media coverage by some channels, it took almost two years for PM Modi to finally condemn these attacks, while he condemned these attacks, many wondered why did PM Modi mention Mahatma Gandhi to educate Cow Vigilantes and why not Savarkar or Golwalkar. It's a known fact that all the Cow Vigilantes are affiliated to Hardline Hindu Organisations like RSS, VHP, Bajrang Dal, Hindu Yuva Vahini etc., and these outfits find their inspiration through Savarkar's or Golwalkar's teachings. It would have been logical if PM Modi had quoted both Savarkar and Golwalkar if he wanted Cow Vigilantes to truly follow the path of nonviolence. It is quite clear that Cow Vigilantes surely didn't take heed of PM's word as a Muslim was lynched the very day in Jharkhand when PM expressed his anguish against mob lynching.
As lynching becomes a new norm in the name of Cow Protection in India, one can't avoid but ask the underlying agenda behind Cow Protection. Is it really all about protecting the cow? if so, shouldn't the government ban export of beef? Shouldn't the government come hard on all the beef exporters? Shouldn't the Cow Vigilantes be more vocal against the beef exporters and demand the government to ban all beef exports and companies affiliated with this business! Why don't Cow Vigilantes speak against the companies exporting beef? Aren't they aware that all major exporters are Hindus? All these incident raise a critical question: "What happens after the cow is allegedly rescued and handed over to Gau Shala who claim to take care of the cow, is there any official count on cows rescued?" One can't deny understanding the intentions behind Cow Protection or can't stop asking if there is a mafia trying to control beef industry in the pretext of Cow Protection. One can easily speculate that the Cow Vigilantes might be paid goons working for beef mafia by confiscating cattle in the pretext of being protectors of cow and handing them over to people involved in beef business.
As per the data released by the U.S. Department of Agriculture, India is the largest exporter beef in entire world leaving Brazil behind. According to the data, India exported 2.4 million tonnes of beef and veal in FY2015 compared to 2 million tonnes by Brazil and 1.5 million by Australia. These three countries account for 58.7 percent of all the beef exports in the world. India itself accounts for 23.5 per cent of global beef exports. This is up from a 20.8 percent share in 2016 and all these beef exports were achieved after India voted BJP to power hoping apart from development BJP would be the true protector of cow. With ever increasing demand for Indian beef in International Market, it's quite clear that the easiest way to meet global demand is to control local consumption of beef and there is no denial that it is being done in the name of Gau Raksha (Cow Protection), Gau Bhakti (Worshipping Cow), Gau Seva and making it illegal to consume beef in India.
SUPPORT TWOCIRCLES
HELP SUPPORT INDEPENDENT AND NON-PROFIT MEDIA. DONATE HERE