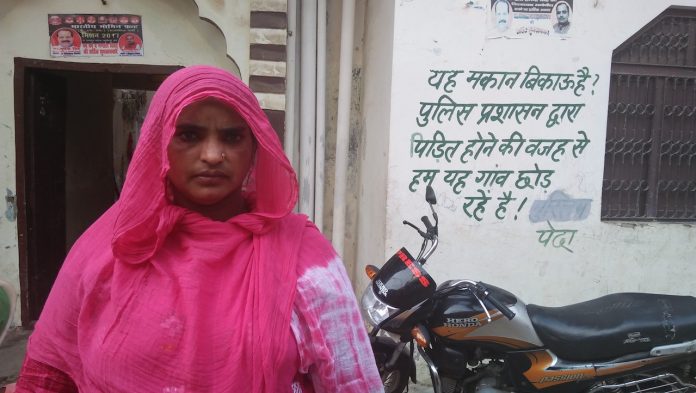 By Aas Mohammad & Siddhant Mohan, TwoCircles.net
"We were sipping our tea. Suddenly we heard gunshots and the next moment, three people were lying in front of us. Dead. We did not even throw a single stone at them. How could they come and kill us like that?" says Zareena of Paida village of Bijnor in Western UP. Zareena's father, brother and brother-in-law, all were killed by Jat community last year.
---
Support TwoCircles
---
The village is seeing an exodus of Muslim families, and at least on first impressions, the blame does not lie on right-wing parties. This step taken by the families is more due to the continuous police torture, especially the way they handled a small violent incident last year. When one enters the village, it can be seen clearly that several homes belonging to the Muslim community are marked as – "This house is for sale. We are leaving the house because Police tortures us".
In September last year, Bijnor faced violence over a eve-teasing case in the aftermath of which goons from Jat community killed three Muslim men from the Paida village. Those who got killed belonged to the family of girl who was allegedly harassed. Mausam Chadhary, a BJP worker and husband of current Bijnor MLA Suchi Chaudhari, were put behind the bars in this case with several others.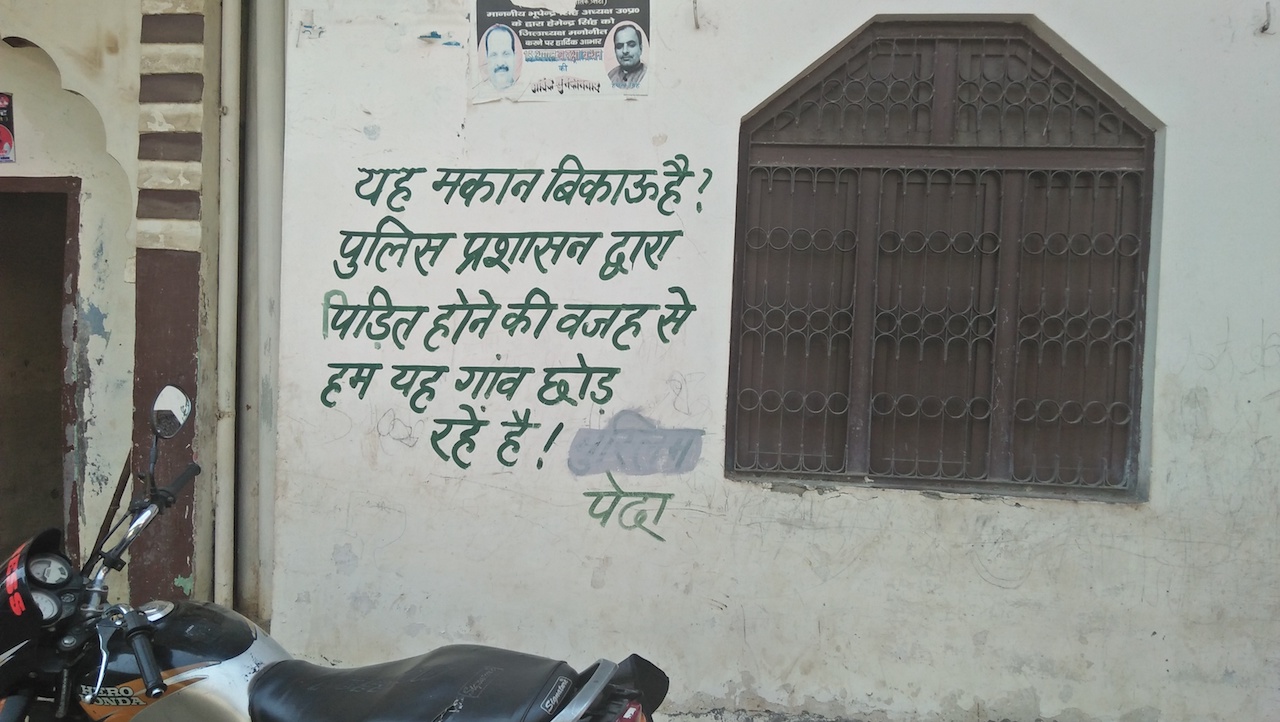 During UP election in February, a boy named Vishal from accused Jat side was killed, and Muslims were blamed for his death. Seeing the complexity of matter, the then Akhilesh Yadav government gave the whole case to CBCID. In CBCID's investigation, eight individuals from Muslim community were named in the FIR.
And the story of exodus starts from here.
In just last five days, after the named FIR was lodged, the Police administration has pressurised the common residents of the Paida village so much that there are new stories of harassment on a daily basis. It must be pointed out that the police's pressure for arrest is not the issue here, rather it is the way they are dealing with the rest of the village that shows a clear case of 'anti-community' action.
As per the allegations of the residents of Paida, the Police took three bikes parked outside the houses. A young women Khurshida was beaten mercilessly by a lady constable when she refused to hand out the key to one of the bikes. Khurshida asks, "All the eight listed in FIR are men, then why Police always comes with lady police? What job does a lady police have here?"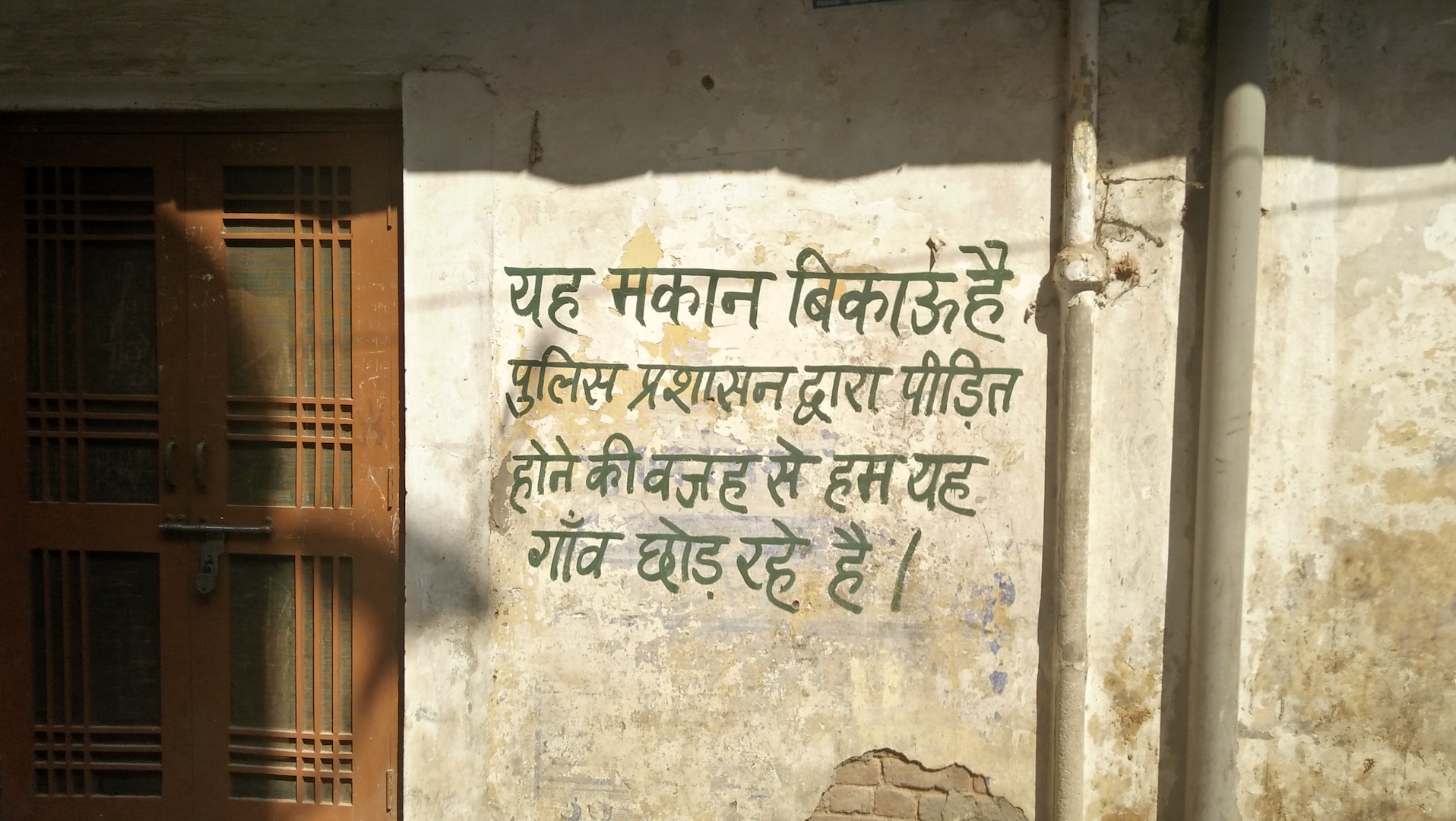 Police atrocities on the villagers of Paida don't stop here. The Police has also entered homes, and broken household items. To document these cases of abuse, the villagers have installed a metal gate and CCTV camera at the entrance of the village. Saida, who is also the aunt of one of three who got killed, says, "Now police has started asking us to remove the camera. They also ask us that whose house has CCTV monitor? Why we have installed it? Who have us the permission of CCTV?"
After seeing such episodes of Police crimes, Saeed, Iqbal, Anis and Nasir have already left the village with their families. They have marked their houses open for sale. Other residents, who are not part of the case, have also marked their properties 'for sale'.
To understand why the police is taking such actions against innocent residents, one must understand the nature of the case a little more in detail. Mukhtar Ansari, a resident of the village, explains. "When Jat people killed three Muslim men, Mausam Chaudhary got arrested. Now, Mausam's wife Suchi is an MLA. So, the sole way to get Mausam out of the jail is to put pressure on Muslims to take their case back. And the government has changed, so the Police is interrogating us by all means possible."
Several others from the village confirm this claim. Moreover, they accuse Police officers of using threatening and abusive languages. SHO Premveer Singh Rana is allegedly putting pressure over the villagers to give statement as he says, and he is the one who is torturing them most. Although it is not the first episode of Premveer Singh Rana, he is infamous among Muslims for dishonoring the mosque in Saharanpur and for extra-judicial killing of a Muslim youth in Rampur Maniharan at point black range, for which he was suspended.
65-year-old Ajizan from the village said, "There was one more Policeman. He was telling us that we should not think to live like we did in old times. He said, the government has changed now."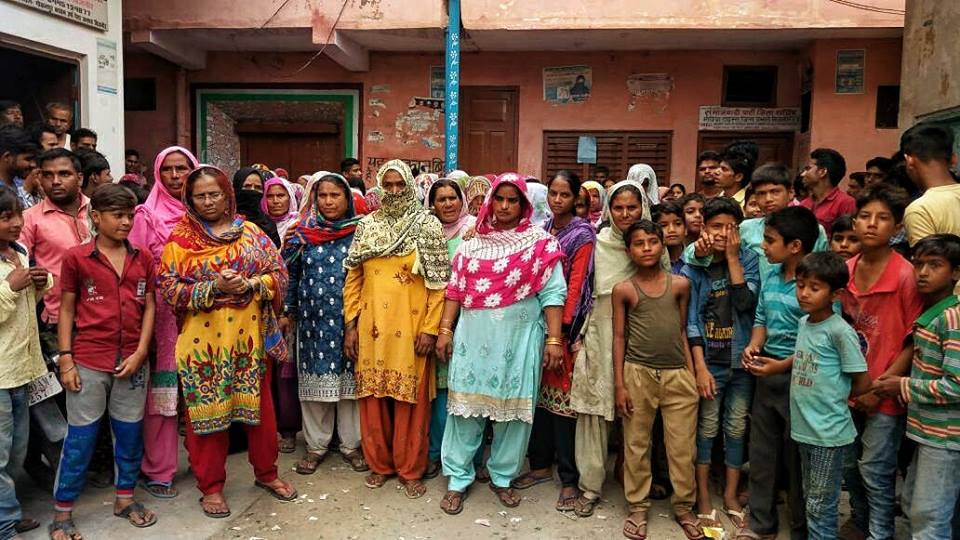 We asked Police administration of Bijnor regarding the same, CO City Bijnor Asit Srivastava said, "Police performed a detailed raid for the arrests, which was documented by the video cameras. There is no such thing as vandalism or Police torturing those individuals. They are lying about this."
Moreover he said, "Whatever they have written on their houses is just to attract media and to put pressure on the police. That is a camouflage to escape arrest."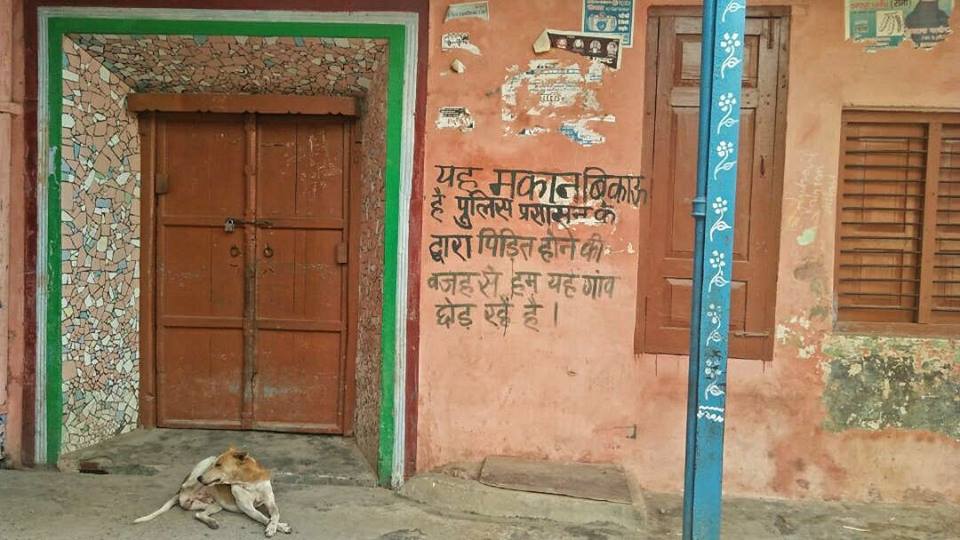 The key accused in the killing of three Muslim men Mausam Chaudhari's wife Suchi Chaudhary was contacted several times to comment on the story. But instead of commenting on the issue, Suchi Chaudhary told us through her assistant that she is willing to comment in person, not on phone. Also, she asked us to hold the story.
The exodus of Muslims in Bijnor and the attack on Dalits across UP have shown that the present UP government has a sinister plan to target minorities, and they are in for a long and hard summer.
SUPPORT TWOCIRCLES
HELP SUPPORT INDEPENDENT AND NON-PROFIT MEDIA. DONATE HERE