By Raqib Hameed Naik, TwoCircles.net
Srinagar: The Universal Declaration of Human Rights states that a man charged with penal offence is innocent until proved guilty according to law.
---
Support TwoCircles
---
But for Indian Muslims, especially Kashmiri Muslims, the declaration is turned on its head: they are considered, and treated as guilty until proven innocent.
Hundreds of Muslims who were first charged with terror activists and later acquitted by courts bear testimony to the grave injustice meted out to them. They are arrested, locked, interrogated, tortured, forced into confessions, coerced to sign blank papers and finally put on a trial which crawls slower than a snail and by the time they are acquitted, the damage is already done. What remains is a living corpse with accumulated personal responsibilities and a burden of social stigma on the shoulder.
Imagine spending 16 years of your life behind the bars, hundreds of miles away from your home for a crime you never committed? Imagine being arrested on terror charges while in reality you are a PhD student at a reputed university in India. For many Muslims in India, however, there is no need to imagine all this: ask Gulzar.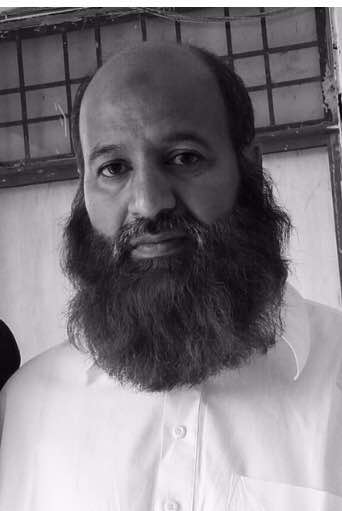 A resident of Thakarpora, Pattan in North Kashmir's district of Baramulla, Gulzar was 28 when he was picked up by the special  branch of Delhi police from Kamla Nehru Market in Delhi. On Saturday May 20, he walks out at the age of 44, his PhD dream long gone.
He was a victim of injustice from the day he was arrested. For example, he was shown as arrested on July 31 2001 even though he was picked up much earlier by the Special cell of Delhi Police. For the next 16 years, he was implicated and tried in 14 different cases in Delhi, Maharashtra and UP. The session court's order on May 20, acquitting him in the Sabarmati express train blast, was the last case pending against Gulzar out of the 14.
"Finally, justice has prevailed after 16 long years  and it is proved that he is innocent. He was deliberately put behind bars in false case and fabricated case," Gulzar's father Ghulam Ahmed Wani told TwoCircles.net from the courtroom in an emotional voice.
"The fight for justice was too long and we faced enormous hardships. That was a bad phase of our life and  it was all Allah's wish. We spent most our earnings to pay legal fees, besides we had to take debt also," he added.
The struggle of proving himself innocent took away almost one and a half decade, when he had planned to become an academician and impart education.
His father remembers Gulzar as a very brilliant student since the childhood. "He had studied outside the valley for almost 12 years. It was my wish to make Gulzar a scholar, but destiny had something else in store."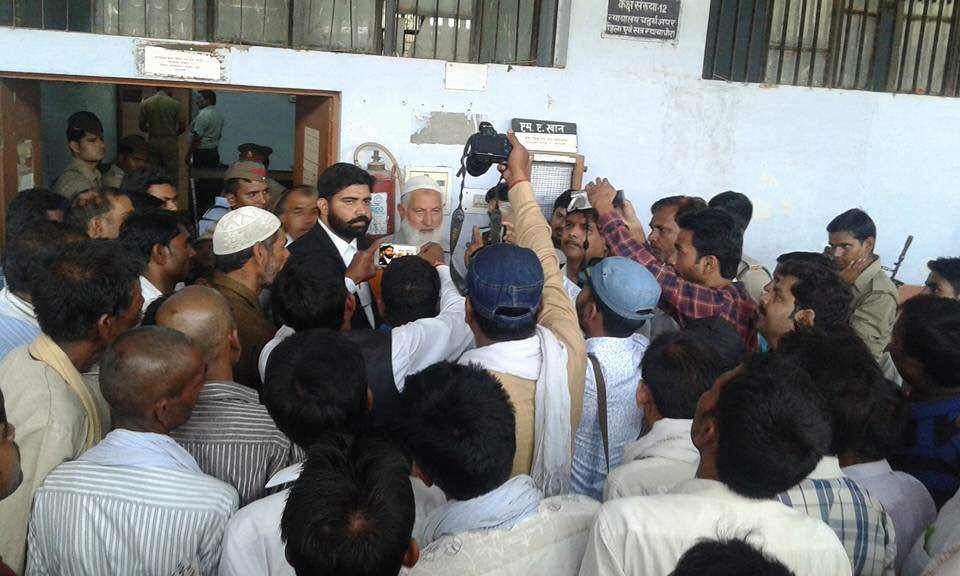 He further says, "He was in his second year of PhD, when he was arrested. It shattered our all dreams and hopes. It wasn't just a trial for Gulzar but for our whole family."
The cases started falling apart when he was acquitted in FIR registered at police station GRP Kanpur in 2003 and the process continued. In 2007, he was acquitted for seven different FIRs registered in different police stations of Delhi.
Gulzar had moved dozens of application for bail, but every time his plea was turn down for a conditional and temporary release. All these years he kept anticipating the day when he will be free.
On April 25 last month, when a bail application of Gulzar was moved to Supreme Court, the bench comprising of Chief Justice J S Khehar and Justice D Y Chandrachud termed the incarceration of Gulzar a shame and had warned UP government of completing the examination of witness by Nov 1 otherwise it will grant bail to him.
"Out of 11 cases, he has been acquitted in 10 cases. What a shame! The problem is that you want to keep him inside the jail but not complete the trial. He was acquitted in all other cases," the bench had observed.
But Gulzar father says that his son's wish is to serve the humanity. "Before he was arrested, he had always wished to serve the humanity by teaching children back in Kashmir. Now when he will return back, he will continuing with his mission of serving humanity," he adds quoting his son with optimism. The 16 years may have left his personal academic dream in tatters, but it is clear that he still believes he can contribute in a positive manner to the society.
SUPPORT TWOCIRCLES
HELP SUPPORT INDEPENDENT AND NON-PROFIT MEDIA. DONATE HERE