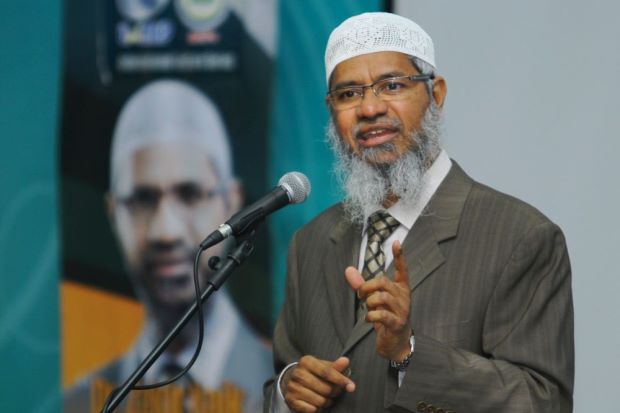 By TwoCircles.net Staff Reporter
In the age of social media, reading a news is one thing: believing it is another. Yesterday, the Middle East Monitor reported that Islamic preacher Zakir Naik, who is under the radar of Indian investigation agencies for allegedly fuming the radical thoughts under Muslim youth, had apparently got Saudi citizenship. The website reported the news to "Arab Sources", although we have no idea what it means. However, soon a number of other media outlets followed suit and carried this news.
---
Support TwoCircles
---
But what is the truth here? We tried to contact Saudi embassy in India for the confirmation of this news, but were unable to connect to the right authorities who could comment on the matter.
It was only later today that Indian online news organization 'The Quint' published a story which denied that Naik had become a Saudi citizen. Naik denied the same and said, "It (news if Saudi citizenship) is false, unless Allah wills. This is how the media even prints gossip as facts."
Naik is wanted in India after Dhaka terror that attack happened last year. The attackers liked his FB page and Indian authorities linked him with the attacks on the same basis. The Indian government is looking towards INTERPOL to declare Naik has international fugitive, to which Interpol has given assurance.
SUPPORT TWOCIRCLES
HELP SUPPORT INDEPENDENT AND NON-PROFIT MEDIA. DONATE HERE