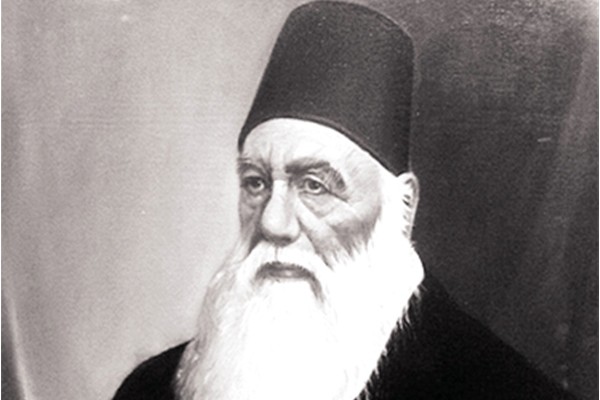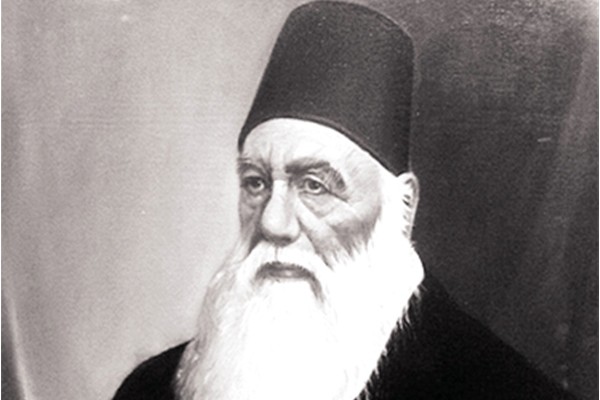 By Muhammad Naved Ashrafi
---
Support TwoCircles
---
Aligarh Muslim University (AMU) is celebrating this year (2017) as bicentenary birth year of their founder and India's social reformer Sir Syed Ahmad Khan. Allama Iqbal's poem "Syed Ki Lauh-e-Turbat" (Gravestone of Syed) is literary microcosm of Sir Syed's very reflective life and his seminal teachings.Today, when AMU is busy in tinkering with the quantitative parameters like university ranking, there is exigency to pause, take a break and think what AMU is actually doing to fulfill Sir Syed's dream ! It should ponder over how it is AMU's responsibilities in 21st century in making Sir Syed's rationality, modernity, manners and amity percolate down to the lowest stratum of society. AMUites must think why do people just few hundred meters away from the university campus are still living in dire ignorance, penury and slumber? Having said that, Aligarh Muslim University (AMU) and people connected with the ongoing Aligarh Movement need to focus more deeply on this particular message of Sir Syed that emanated through the words of Allama Iqbal.
There are at least two reasons why should Shayar-e-Mashriq (Poet of the East) Allama Iqbal (1877-1938) be remembered when it comes to his relation with the Aligarh College founded by Sir Syed Ahmad Khan (1817-1898) in 1877.
First, separated by a period of more than three decades, Sir Syed Ahmad Khan and Allama Iqbal visited England in 1869 and 1905 respectively. During his visit, Sir Syed made a resolve to start an educational institution in India on the lines of universities of Oxford and Cambridge. On the other flank, during his stay in Europe (1905 onwards), when Iqbal started to address his community, he first addressed none other than the students of Aligarh College through his poem "Talba-e-Aligarh College Ke Naam" (To the Students of Aligarh College) in his classic Bang-e-Dara (Call of the Marching Bell).
Second, Sir Syed redefined and modernized the Urdu literature. He pioneered the studies and practices in Urdu Journalism. To Sir Syed, literature could be the best instrument of social rejuvenation and there was a need to change the subject matter of Urdu poetry. A shift from curls and whirls of beloved's hair to the persuasive and inspirational poetry was sought by Sir Syed and his request was fulfilled partially by his contemporary Khwaja Altaf Husain Hali in his Musaddas. Later, when Allama Iqbal started his poetry with robust and forging message to his beleaguered community, Sir Syed's wish was then actually fulfilled. Both Sir Syed and Allama Iqbal wanted to take their community out of slumber of ages.
Allama Iqbal's Syed Ki Lauhe Turbat (Tombstone of Syed) has both Sir Syed's seminal zeal and Iqbal's reformist passion.
The poem runs as follows:
Stanza 1:
Ae Ke Tera Murgh-e-Jaan Taar-e-Nafas Mein Hai Aseer
Ae Ke Teri Rooh Ka Taa-ir Qafas Mein Hai Aseer
Is Chaman Ke Naghma Pairaon Ki Azadi To Dekh
Sheher Jo Ujda Hua Tha, Us Ki Aabadi To Dekh
Fikr Rehti Thi Mujhe Jis Ki Wo Mehfil Hai Yehi
Sabr-o-Istaqlaal Ki Kheti Ka Hasil Hai Yehi
Sang-e-Turbat Hai Mera Gerweeda-e-Taqreer Dekh
Chashm-e-Baatin Se Zara Is Loh Ki Tehreer Dekh
Translation:
O you ! whose life is confined in the material world
O you ! whose soul is imprisoned in the cage
Look at the freedom of this garden's warblers
Look at the prosperity of those once desolate
This is the congregation with which I was concerned
This is the reward of patience and perseverance
My tomb‐stone is ardently desirous of speech, look!
At this tomb‐stone's inscription with insight look!
Stanza 2:
Mudda'a Tera Agar Dunya Mein Hai Taleem-e-DeeN
Tark-e-Dunya Qaum Ko Apni Na Sikhlana Kahin
Waa Na Karna Firqa Bandi Ke Liye Apni Zuban
Chhup Ke Hai Baitha Huwa Hangama-e-Mehshar Yahan
Wasl Ke Asbab Paida Hon Teri Tehreer Se
Dekh! Koi Dil Na Dukh Jaye Teri Taqreer Se
Mehfil-e-Nau Mein Purani Dastanon Ko Na Chhaid
Rang Par Jo Ab Na Ayen Un Afsanon Ko Na Chhaid
Translation:
If your aim in the world is din's education
Never teach your nation world's abdication
Do not use your tongue for sectarianism
Resurrection Day's tumult for booty is stalking
Your writings should pave the way for unity
Beware! No heart should be hurt by your speech
In the new congregation do not start old tales
Do not start again what are now unacceptable tales
Stanza 3:
Tu Agar Koi Mudabbir Hai To Sun Meri Sada
Hai Dileri Dast-e-Arbab-e-Siasat Ka Asa
Arz-e-Matlab Se Jhijhak Jana Nahin Zeba Tujhe
Nek Hai Niyyat Agar Teri To Kya Parwa Tujhe
Banda-e-Momin Ka Dil Beem-o-Riya Se Paak Hai
Quwwat-e-Farman-Rawa Ke Samne Bebaak Hai
Listen to my advice if you are any statesman
Courage is your support if you are a leader of men
Hesitation in expressing your purpose does not behoove you
If your intentions are good you should not fear anything
The believer's heart is clear of fear and hypocrisy
The believer's heart is fearless against the ruler's power
Stanza 4:
Ho Agar Hathon Mein Tere Khana-e-Maujiz Raqam
Sheesha-e-Dil Ho Agar Tera Misal-e-Jaam-o-Jam
Paak Rakh Apni Zuban, Talmeez-e-Rehmani Hai Tu
Ho Na Jaye Dekhna Teri Sada Be-Abru!
Sone Walon Ko Jaga De Shair Ke Ejaz Se
Khirman-e-Batil Jala De Shaola-e-Awaz Se
Translation:
If your hands do hold the miraculous pen
If your heart's cup is clear like the cup of Jam
You are a Divine pupil! Keep your tongue immaculate!
Beware, Lest your prayer's call remains unanswered!
With the miracle of your verse awaken those sleeping
Burn down falsehood's produce with the flame of your call.
(Translation Credits: Iqbal Urdu Blog)
Message of the Poem
The poem is an advisory by Sir Syed to three types of people within his community namely (1) intellectuals and scholars (2) political leaders (3) people of letters. The poem contains four stanzas. First introductory stanza addresses all the three above while the rest three stanzas address each group of people respectively. In first stanza, Sir Syed from his grave, through Iqbal, addresses all of them and says, 'you are shackled by your whims and fancies, by your lower self, and you're prosaic in your vision and attitudes'. Referring to Mohammadan Anglo-Oriental (MAO) College as a 'garden of hope' reaped out of great patience and perseverance, Sir Syed optimistically calls them towards his tombstone and requires them to look with the eyes of heart and to follow earnestly what it says.
In second stanza, Sir Syed, through Allama Iqbal, advises scholars, statesmen and learned people of his community not to detach and disengage his community from learning the modern science and technology; for modern science and religious/theological learning must go on concomitantly. Sir Syed says this in background of his indomitable endeavors in establishing Scientific Society at Aligarh and promotion of modern science to emancipate his nation in general and his community in particular from slumber of ages. Sir Syed once said in his speech that students of Aligarh should have Quran in one hand and Modern Science in the other to march on the path of success. In the stanza, he also advises the scholars not to open their mouth in favour of "sectarianism" and "communalism" because the society, due to ignorance, is pregnant with sectarian feelings that would trigger an aura of separatism and hostility. Advising them to bury the hatchet of past disputes and arguments, Sir Syed exhorts them to 'speak and write such things that will cause 'amity and unison' to prevail; no single heart should be saddened by your words'. Allama Iqbal beautifully puts it as 'wasl ke asbaab' i.e. causes or rationale for amity and unity.
In third stanza, Allama Iqbal takes on community leaders. Sir Syed wants these leaders to be bold, brave, courageous, and indomitable. To Sir Syed, rod of 'bravery' is the greatest instrument that a leader could have as Prophet Moses had. Moses never yielded to the tyranny of Pharaoh. Sir Syed advises not to tread the path of "self-interest" as latter is derogatory to the one who 'leads others'. True servants of God are reckless of tyrant's will as their hearts are purged of any fear and flamboyance. Those brave hearts don't yield to the illegitimate power of tyrant.
In fourth and last stanza, Sir Syed addresses the writers, poets and others people of letters. He calls them Talmeez-e-Rahmani i.e. 'the disciples of Merciful God'. Here, Allama Iqbal focuses more on 'merciful' attribute than God itself. Sir Syed says, 'if your pen has unique potential and mirror of your heart is so capable of taking exact view of time and society as of miraculous mirror of king Jamshed, then you are advised to write cautiously only the Truth.' Mercy and peace is expected to be emulated of writers' pen as their pen put positive impetus and forbearance in the society. They are looked upon with utmost faith by the society and Sir Syed wants this faith not to be shaken at any cost. They, according to Sir Syed, are torchbearers of a constructive society. To Sir Syed, they are the only who can reinvigorate people from slumber and ignorance and can set afire the harvest of falsity with their writings.
Author is Research Fellow at the Department of Political Science, Aligarh Muslim University, Aligarh. He can be reached at [email protected]
SUPPORT TWOCIRCLES
HELP SUPPORT INDEPENDENT AND NON-PROFIT MEDIA. DONATE HERE