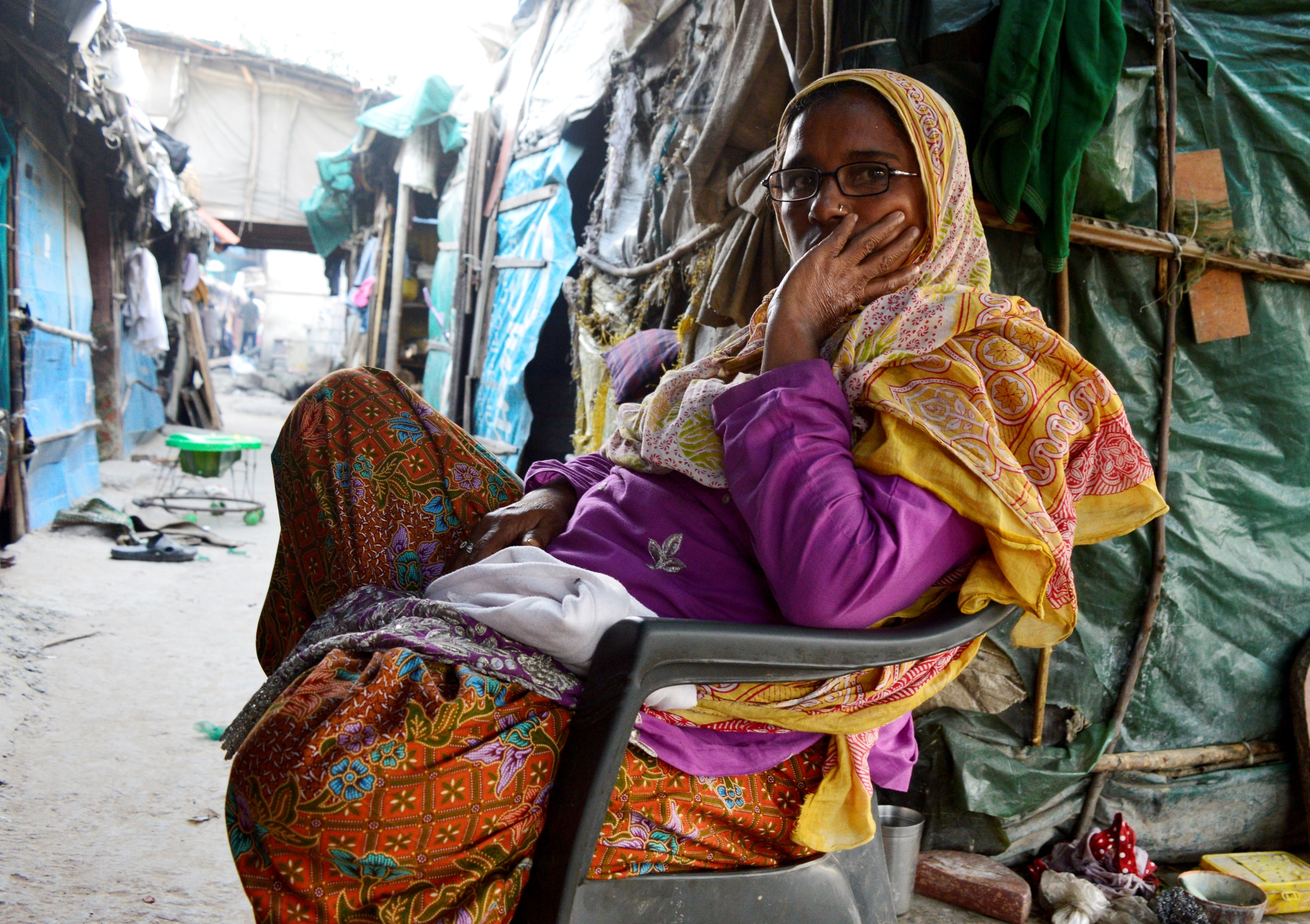 What does a Rohingya feel when he is told that he is an 'illegal immigrant', a 'security threat' and 'unwanted' in India? What was their life like before they had to run away to save themselves? What does it feel to be reduced to just a statistic? What do the Rohingyas feel when they hear the news that they will be deported back to the land where their lives are in danger? In a five-part series, Raqib Hameed Naik speaks to five refugees who had to give up all they owned to attempt a start a new life. Their stories, in the first person, are an attempt to go beyond majoritarian narratives and give them a platform to express their views and opinions. In the third part of the series, we listen to Haleema.
Read Part One Here
Read Part Two Here
---
Support TwoCircles
---
Haleema, 48, belongs to Nachapru village in Maungdaw district of Arakan state of Myanmar. She has 10 children- seven boys and three girls. Her husband Syed Karim, 53 and her children collect scrap and sell it to the scrap dealer to keep their kitchen running. She fled her village in 2012. This is her story.
My name is Haleema and I am from Nachapru village in Maungdaw district. My husband Syed Karim was a farmer and we had three big agricultural fields along with three cows, five goats, and poultry. We used to grow wheat, pulses, and soybeans.
I had a big house made of bricks. My husband and children would go every morning in the fields and I used to take care of household chores. I used to spend my free time in visiting my relatives and neighbours. We used to discuss domestic issues, food and our respective families.
My parents lived in Keripran village which was a few kilometres away from my in-laws in Nachapru. Keripran was the first village to be targeted by the Army during the 2012 violence. Not even a single structure was left intact: everything was burned to the ground.
My elder sister and brother also used to live in Keripran village. In 2012, when the violence started, both of them also became victims along with six more relatives. First, my brother and nephew were shot down by the Army, who then went on to rape my elder sister and sister in law.
My maternal uncles' daughter in law was pregnant that time. Her name was Khadija. A nurse was attending her to deliver the baby that was when the Army arrived in the village and started their killing spree. What was done to her was horrible and inhumane that no human can ever do to another human. A large knife was put inside her private part killing her and the baby even before the birth. Sixteen members of that family were shot dead and later the house was set on fire.
They also came to our village and burned everything but fortunately, we had already escaped and were hiding the mountains. I didn't want to lose my dignity. This is when we decided to leave my country. They (the Army) were not sparing anyone: children, teen, men, women, old or pregnant.
In July 2012, I along with my family members and other villagers who were able to save their lives marched on foot for Bangladesh with little food and clothes which we were wearing. I stayed in Bangladesh for two months and later came to India via West Bengal.
The initial days were very difficult for us with such a big family. We didn't know any work except farming. There were many refugees like us who knew farming only and had switched over to collecting scrap for survival in Delhi. We also did the same which at least ensured that we could have a meal once a day.
The people here are very helpful. Usually, around Ramadan they donate food grains, clothes and some young boys and girls also come here to teach our children, free of cost.
The latest atrocities on our community in Rohingya is worrisome. I am in touch with few of my relatives who say that after being shot, the dead bodies of Rohingyas are being fed to dogs.
Apart from this, lately the news channels in India are showing that Rohingya Muslims have killed Rohingya Hindus in Myanmar. I think an investigation should be done before coming to such a conclusion. How can Rohingya kill others when they are being persecuted themselves by the government since decades?
Media persons come here and sympathise with our cause but when they go in their newsroom, what they report is totally different from what say. They twist everything and it really hurts. We are no threat to anyone.
We came here to save our lives. No one wants to stay away from their homes and their country where they are born.
The government of India should also think that before deporting us they should initiate talks with the Myanmar government and ensure our security and safety. But we know that won't work because in our country whatever the Army says is the order.
The situation in Myanmar is very serious. Every country should come and sit together and bring a solution to this problem once for all otherwise if the Indian government really wants to get rid of us, they should better gather us at one place and shoot us down. We would prefer dying here than dying at the hands of Myanmar Army. At least here, I will have an honourable death, not raped and then killed!
SUPPORT TWOCIRCLES
HELP SUPPORT INDEPENDENT AND NON-PROFIT MEDIA. DONATE HERE