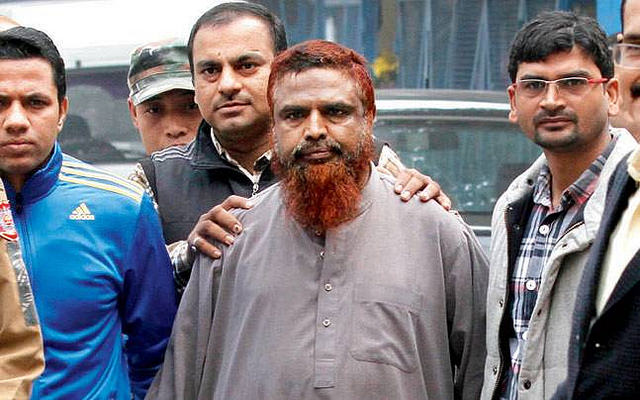 By TwoCircles.net Staff Reporter
Bengaluru-based Islamic preacher, Maulana Anzar Shah Qasmi, arrested in January 2016 over alleged links to Al Qaeda, saw all cases against him discharged by the Patiala House Court in Delhi.
---
Support TwoCircles
---
Discharged means that the court, based on the evidence presented by the Special Cell of Delhi Police, saw it unfit to even take the case to trial.
Qasmi's arrests had made national headlines, with a number of mainstream media quoting police sources to point out that he was working with the Al-Qaeda in Indian Subcontinent (AQIS) and had helped the terrorist organisation in recruiting members along with helping top leaders of AQIS meet in Bengaluru. His arrests resulted in massive protests across Bengaluru and Karnataka, with representatives from Jamaat-e-Islami Hind, Tableeghi Jamaat, Jamiat-e-Ulema Hind, Sunni Jamaat, Huda Muslim, Ahle Hadees and Shia Jamaat rejecting the allegations of police regarding the involvement of Qasmi in any terror activity.
MS Khan, the advocate of Qasmi, spoke to TwoCircles.net and said that the fact that the case was discharged showed how fabricated the charges were. "The Police's case was built on two major points: one, that Qasmi helped a member of AQIS meet another operative in Bangalore. One of these operatives was arrested from Sambhal in December 2015 and is still in jail. The police said they exchanged letters but was unable to produce them. Secondly, the Police said Qasmi had been giving a number of violent sermons that egged people to join the AQIS. Again, they could not produce a single evidence to substantiate his claim," Khan said. He added that Qasmi would be released at the earliest.
This is not the first time that Delhi Police has seen their investigation fail to even reach trial stage against what they claim to be a "top" operative of the terror module in India. Last year, they had similarly seen four cases against Abdul Karim Tunda discharged.
SUPPORT TWOCIRCLES
HELP SUPPORT INDEPENDENT AND NON-PROFIT MEDIA. DONATE HERE