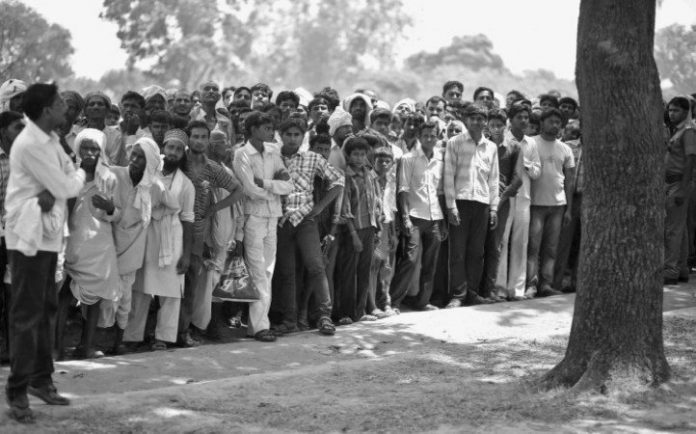 New Delhi, (IANS): An independent probe into the murder of a 12-year-old boy and a 32-year-old cattle trader — both Muslims — in 2016 in Jharkhand claims that police sabotaged the investigation and denied justice to the families of the victims as all the accused are out on bail.
The report "Hanged by Gau Rakshaks, Denied Justice by the State" by Ajith Sahi, a rights activist, alleges that police delaying filing of an FIR by 17 hours and did not include relevant sections of the IPC in it.
---
Support TwoCircles
---
Among other examples of alleged police failure, the report says that a BJP leader named by eye-witnesses as one of the accused was yet to be questioned.
The report is on the murder of Mazloom Ansari, 32, and Imtiaz Khan, 12 who were killed as they were transporting eight oxen on foot in the early hours of March 18, 2016 in Latehar of Jharkhand.
Eight people have been accused of committing the crime but all are out on bail for the past 18 months. This despite the fact that three eye witnesses to the crime have named them and the accused confessing of the crime to police, said the report.
The report has been endorsed by many rights groups including Alliance for Justice and Accountability, New York, Citizens for Justice and Peace, Mumbai, Dalit American Coalition, New York, Indian American Muslim Council, Washingtond and United Against Hate, New Delhi.
"Forget chargesheeted, the BJP leader named in the FIR has not yet been questioned. He is roaming free," Sahi told IANS.
According to the report, at least two of the accused confessed that they were part of Gau Rakha Dal.
"Though the police acknowledged the involvement of a gau rakshak, they were quick to suggest these weren't vigilante killing but actually the result of a 'gang attempting to loot cattle'," according to the report.
"Not only did the police not fully investigate the crime, but also failed to press appropriate charges against the accused. This has considerably weakened the case, as a consequence of which every one of the accused was able to secure bail."
According to the report, Manowar, one of the witnesses, informed the police of the details of the crime, but the police "did not write down anything", a claim the witness reiterated in his deposition before a court in November 2017.
"Avdhesh (one of the accused) confirmed that their vigilante group had earlier, too, stalked Muslims with cattle and stolen their livestock, selling some of them while abandoning the others in the forest."
It said the prosecution failed to defend the arrests and successfully oppose the bail applications.
"Over 18 months since the accused were bailed, the Jharkhand government is still to move the Supreme Court for the cancellation of the bails," the report said.
SUPPORT TWOCIRCLES
HELP SUPPORT INDEPENDENT AND NON-PROFIT MEDIA. DONATE HERE