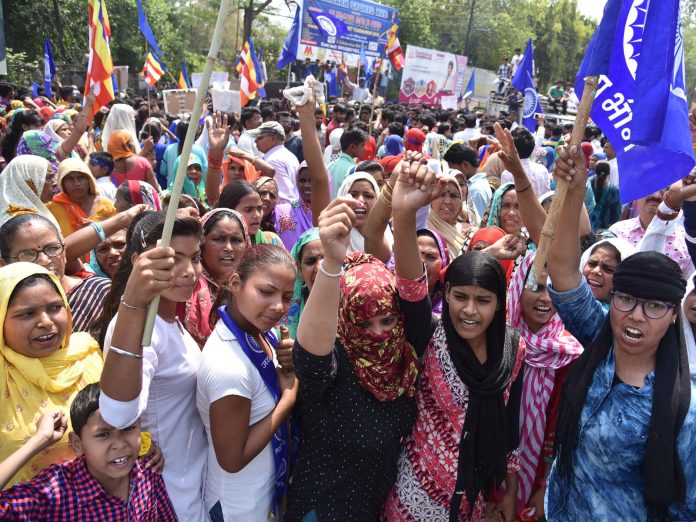 By Siddhant Mohan, TwoCircles.net
The ruling of the Supreme Court of India pertaining to the Schedule Caste/ Schedule Tribe Act resulted in a "Bharat Bandh" drive, which was witnessed across the country in many forms.
---
Support TwoCircles
---
Most parts of the country saw peaceful protests, rallies and marches, but several states faced violent incidents which occurred during protest marches. The violent incidents — the reason behind which are being investigated — has, unexpectedly, overshadowed the cause and corporate media shifted its focus to the violence part instead of focusing on the reason behind why the Bharat Bandh was called.
The western part of Uttar Pradesh, Madhya Pradesh, Rajasthan, and certain parts of Bihar saw violence as soon as the protestors landed on the roads on Monday morning.
Muzaffarnagar, Meerut, Saharanpur, Agra, and Hapur witnessed violence with people damaging public properties as well as private vehicles. Car windows were broken, various shops were vandalized and buses and other vehicles were set on fire. A Dalit youth was killed in Muzaffarnagar in the retaliatory firing by the police.
In Madhya Pradesh's Gwalior district, protest took an alternative turn when a pro-Hindutva leader allegedly fired bullets on the crowd, which left three people reportedly dead. The administration imposed Section 144 to control the situation.
Several districts in Bihar and Alwar district of Rajasthan faced violence episode
​. The total death toll yet has reportedly been raised to ​seven​.​
Importantly, Adivasi regions like Bastar, Bijapur, and urban areas of Bilaspur in Chhattisgarh along with Ranchi, Dhanbad, Singhbhum of Jharkhand also witnessed scattered protest marches and sloganeering from the Adivasi communities.
In the meantime, the Union government also pushed a review petition in the Apex Court in SC/ST Act case on Monday. In its petition, the government said, "When there are continuing offenses against members of the scheduled castes and scheduled tribes, it would be more meaningful to affirm trust on the law instead of making it easier for the accused to get away by imposing a preliminary inquiry before arrest."
"Alleged potential of misuse would not deserve to be considered as a valid, justifiable or permissible ground for reading down the stringent provisions of the Prevention of Atrocities Act," government further said in the petition.
Apart from protests within the society, the government has also been facing pressure from political leaders to visit the court seeking review of the order. Union minister Ram Vilas Paswan moved to the court in his personal capacity to ask it to review the order pertaining to the SC/ST act.
TwoCircles.net has sourced several images from different parts of UP and Bihar which reflect the mood and demands of the protestors.The following are some of the images: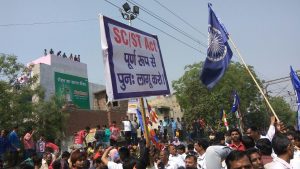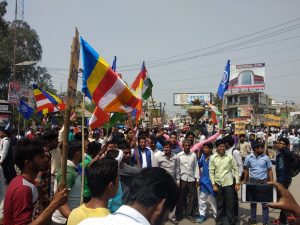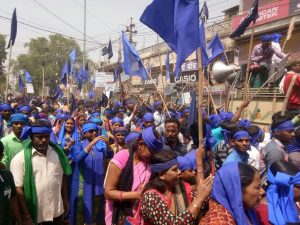 SUPPORT TWOCIRCLES
HELP SUPPORT INDEPENDENT AND NON-PROFIT MEDIA. DONATE HERE