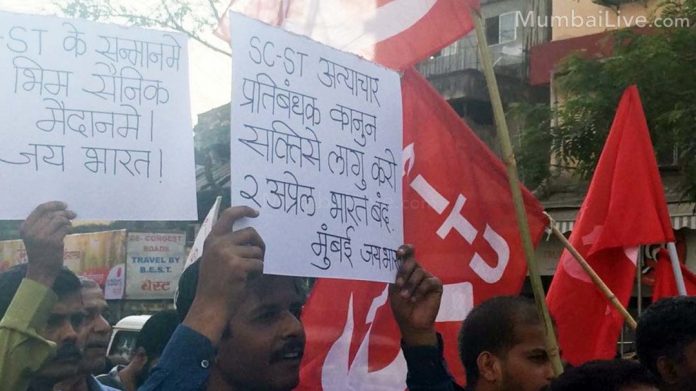 New Delhi, April 2 (IANS) The CPI-M on Monday denounced the police firing on Dalit activists protesting against the Supreme Court's decision to dilute the SC/ST Prevention of Atrocities Act.
A CPI-M statement said the response to the call for a Bharat Bandh by Dalit groups was widespread in states like Punjab, Rajasthan, Madhya Pradesh, Bihar, Jharkhand, Odisha and Uttar Pradesh.
---
Support TwoCircles
---
"This shows the anger against the Supreme Court's decision…"
The CPI-M said it condemned the "brutal police firing which has led to the death of four people in Gwalior, Bhind and Morena in BJP-ruled Madhya Pradesh. In many other places, there have been attacks by police on protestors. One person has died in Alwar, Rajasthan.
"Such a situation has arisen because of the failure of the Modi government to present an effective case against the dilution of the Prevention of Atrocities Act.
"It is imperative that the review petition in the Supreme Court be effectively argued by the government counsel," it said.
SUPPORT TWOCIRCLES
HELP SUPPORT INDEPENDENT AND NON-PROFIT MEDIA. DONATE HERE