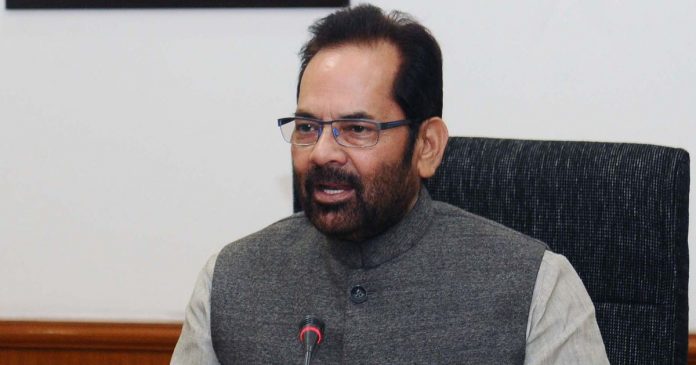 The Union minister must apologise for being insensitive to physically-challenged Haj pilgrims
By Shaheen Nazar for TwoCircles.net
---
Support TwoCircles
---
Begging by pilgrims is a reality in Saudi Arabia. But to say that Indians are the culprit is far from reality.
During my long years of stay in Saudi Arabia, I have been frequently visiting the Grand Mosque in Makkah and the Prophet's Mosque in Madina. I never found an Indian begging on the street. However, cheats disguised as beggars were quite common. They were mostly from the Indian sub-continent. All of them were able-bodied men and women who would have gone there on Umra visa or staying in the country illegally. (Umra is minor Haj performed round the year). The modus operandi of these 'beggars' are simple: Someone would approach you introducing himself as fellow Haj or Umrah performer from your country whose money and other belongings have been stolen or lost. He needs your urgent help, otherwise he and his accompanying family members would starve. Such cheats, dressed neatly, generally prey on people with families.
According to Minority Affairs Minister Mukhtar Abbas Naqvi, the "genesis" of the rules that barred differently-abled from going on Haj pilgrimage is a 2012 incident in which two Indians were caught begging in Saudi Arabia (Indian Express: 13 April 2018). The Indian Consulate in Jeddah reported this to the Indian government that led to this strange decision. On the basis of this isolated incident, the entire government machinery went into gear and came up with rules using abusive language that created controversy. Though the minister has said that the Haj Committee of India was going to revise the said rules, it's not enough. The nation deserves an apology from him for showing disrespect to physically challenged people.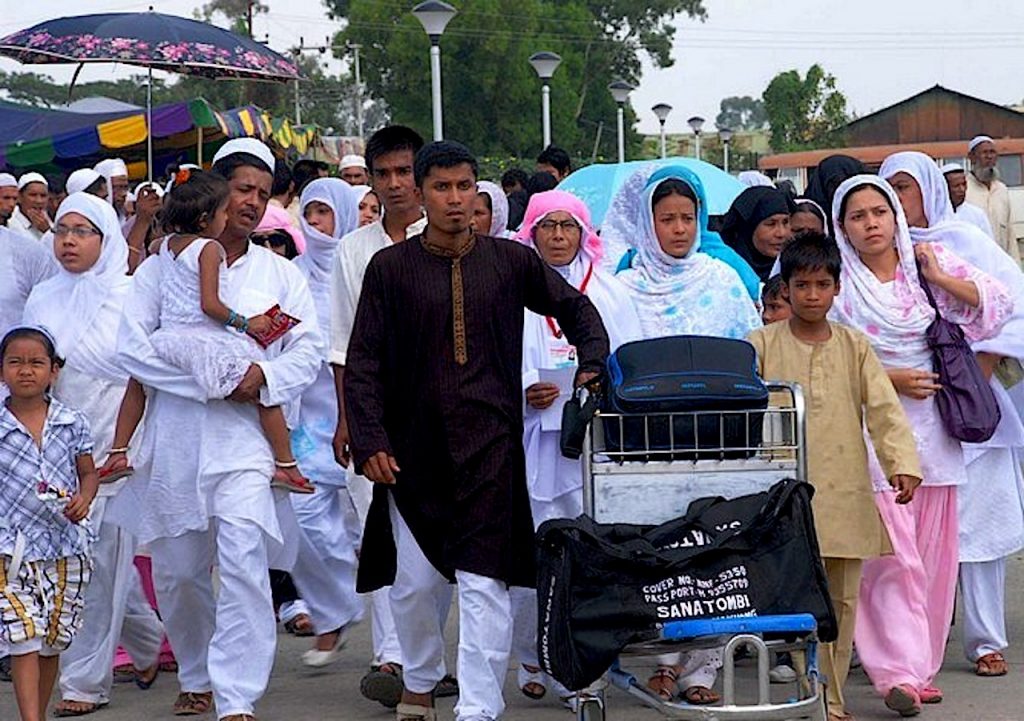 Begging is an issue that Saudi Arabia is obliged to tackle, especially during Haj season and the month of Ramadan which see huge influx of pilgrims from all over the world. With this rush come the gangs of beggars, both Saudis and foreigners, mostly from African countries. The Saudi government has formed a separate department to deal with the menace. Those arrested, if foreigners, are deported. It's a process which continues round the year. Only this month Gulf News reported that 21 members of a family, allegedly engaged in begging, were arrested in Al-Qassim Region of Saudi Arabia. They were illegal residents living in a rented house and having a car.
The Indian government's decision to exclude people with special needs has no basis as the Saudi government has no such policy. In fact, it facilitates such people. According to Saudi Gazette, in February this year the Saudi authorities have set aside three special areas in the Grand Mosque in Makkah for use by people with physical disabilities, hearing impairments and visual challenge.
Besides, the two holy mosques in Makkah and Madina are disabled-friendly structures with availability of free wheel chairs. Even in olden days when wheel chairs were not invented, old and disabled people would take the services of palanquin bearers to complete Haj and Umra rituals.
Naqvi has sought to buy peace by saying that the said rule is going to be revised. But government officials' apathy in dealing with sensitive issues is evident. His ministry has justified its ban on differently-abled people by saying in its affidavit to the Delhi High Court that "Haj is to be undertaken by those who are physically fit". It's an absurd plea showing lack of knowledge and sensitivities. Even physically challenged people can perform Haj if they have means and people who can help them during their journey.
Showing kindness to one's parents and serving them during Haj brings extra reward. Government officials must know that people with disability always travel with close relatives who take care of them throughout the pilgrimage. Photos of people pushing their elders on wheel chairs or even carrying them on their shoulders are a common site of Haj pilgrimage. Moreover, overwhelming majority of pilgrims going from India are old and poor Muslims who spend their lifetime saving to fulfil this religious obligation. They ought to be given humanly considerations. Instead, they are given rough treatment at all levels, even charged exorbitantly by government agencies.
The revised Haj policy, approved in November 2017, was a welcome step which was long overdue. But it has landed into unnecessary controversies. The clause on disability is one of them which could have been avoided. The real issue that should have been debated was suggestion that Indian pilgrims should travel to Saudi Arabia through sea route in order to reduce cost. But travelling by ship involves health and security risks which must be discussed in detail. It's a question of the safety of 1.25 lakh human beings. Can the pilgrims, mostly old and frail, be sent on an arduous journey that passes through conflict zones of war and piracy.
The author is a Delhi-based journalist. Previously, he has worked with Saudi Gazette and Arab News, both published from Jeddah.
SUPPORT TWOCIRCLES
HELP SUPPORT INDEPENDENT AND NON-PROFIT MEDIA. DONATE HERE