By TCN News:
New Delhi August 27: Jamiat Ulama-i-Hind (JUH) has begun relief work on a large scale in Kerala which was severely hit by the worst flood of the century.
---
Support TwoCircles
---
Relief materials and food-kits were distributed to the affected-people of Kerala. Maulana Madani leader of JUH announced Rs 10 million as an interim relief from Jamiat Ulama-i-Hind and its units. He also announced Rs 15 lakhs for the flood-hit   coastal district Kodagu (Korag) in Karnataka.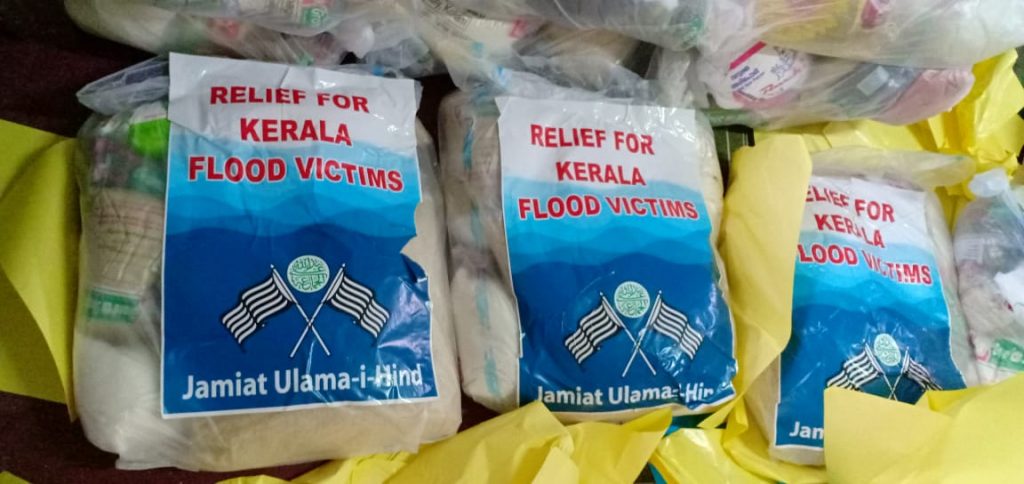 A meeting with office bearers was also conducted wherein extensive plans were made to carry out the relief work regarding the repairing  of damaged houses, removing mud, restoring electricity and plumbing etc.  It was also decided to distribute household requirements including utensils to those 2,000 families once the survey was done.
Relief work for the second phase would be to restore electricity and water supply by hiring electricians, plumbers and carpenters.  Maulana also informed that 100 volunteers from Karnataka, 50 each from Tamil Nadu and Bihar would reach the Kerala state soon and begin the relief work.
Besides Maulana Mahmood Madani, the delegation was comprised of office-bearers of Karnataka, Tamil Nadu, and Kerala Jamiat units and other members.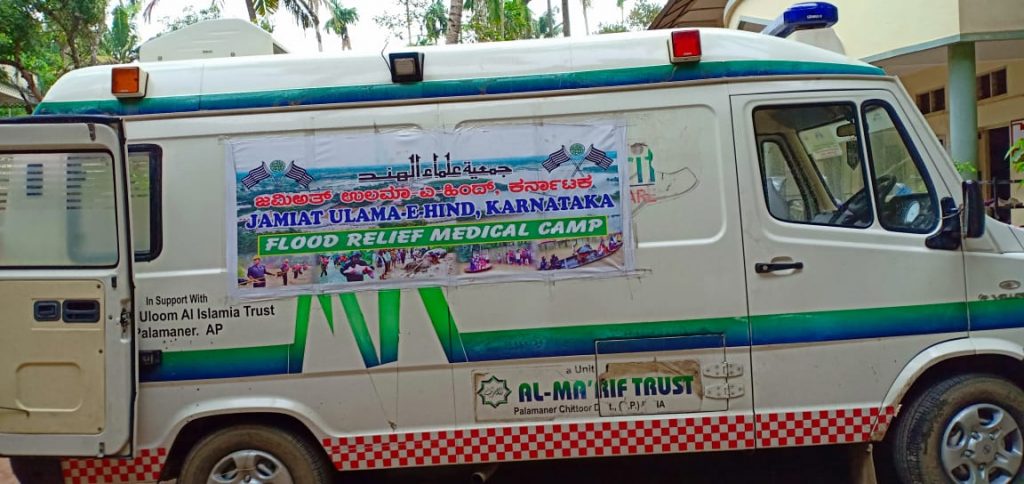 SUPPORT TWOCIRCLES
HELP SUPPORT INDEPENDENT AND NON-PROFIT MEDIA. DONATE HERE