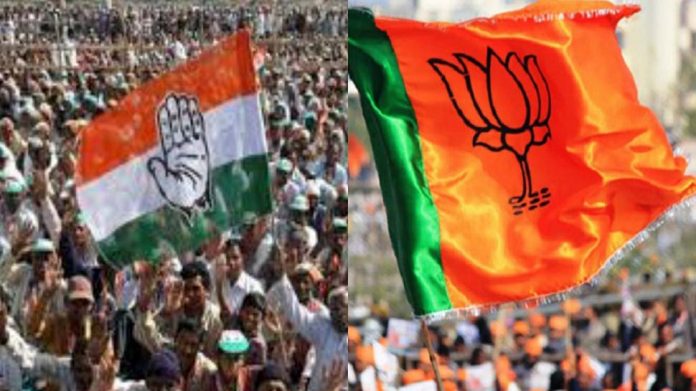 By TwoCircles.net Staff Reporter
With the Congress all set to return to power in Rajasthan after five years, the reign of Vasundhara Raje will come to an end. While the final numbers are still not out, it seems like the only point of consideration now in Rajasthan is whether the Congress will get outright majority or if it will need an alliance with other parties and/or independent candidates.
---
Support TwoCircles
---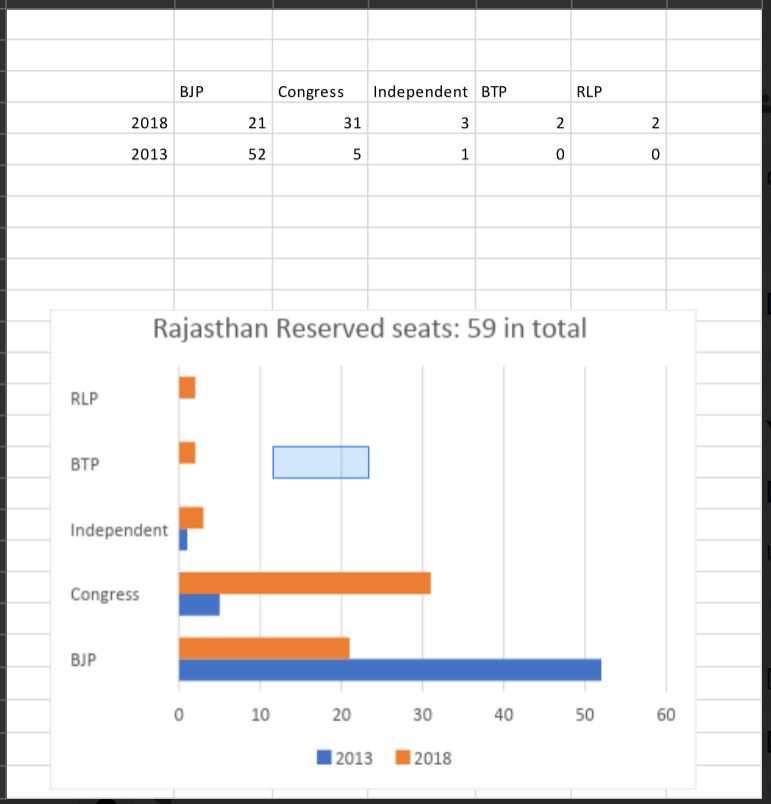 It is important to point out that the improved performance of the Congress is evident by how the party has performed among the reserved seats of the state. A total of 34 seats have been reserved for Scheduled Castes and 25 for Scheduled Tribes. In the 2013 elections, the BJP had romped home to a massive victory in the state and this was helped through winning 53 of the 59 reserved seats. The Congress meanwhile won only 5 of the seats. This time. however, the situation seems to have changed. The BJP is set to win only 12 of the 34 seats reserved for SCs this time while it is poised to win a total of 9 of the 25 ST seats. This makes for a total of 21 seats which is a huge drop from 53 recorded in the last assembly elections.
This time, the Congress has performed much better by winning 19 of the 34 seats while the Rashtriya Loktantrik Party Dal (RLP) won two SC seats along with two independent winners. In the case of ST seats, the Congress won 12 of the 25 seats while the newly-formed Bharatiya Tribal Party, which was started last year by Adivasi leader Chotubhai Vasava in Gujarat, won two seats. Two independent candidates also won on the reserved ST seats.
*Data source: Election Commission of India
Party wise distribution of reserved seats
Total reserved seats: 59
2013 assembly elections:
BJP: 52
Congress: 5
Independent: 1
2018 assembly elections:
BJP: 21
Congress: 31
BTP: 2
RLP: 2
Independent: 3
SUPPORT TWOCIRCLES
HELP SUPPORT INDEPENDENT AND NON-PROFIT MEDIA. DONATE HERE