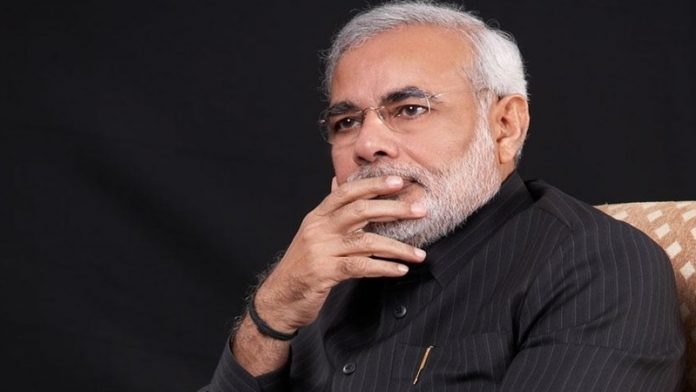 By Rajan Pandey for TwoCircles.net
In 2014, Narendra Modi emerged as the strongest national Leader as BJP reached the above majority figure of 282 seats, making a clean sweep in states like Gujarat (26 out of 26), Rajasthan (25 out of 25), Delhi (7 out of 7), Uttarakhand (5 out of 5), Himachal (4 out of 4) and Goa (2 out of 2). Along with this, it also performed extremely well in states like Jharkhand (12 out of 14), Chattisgarh (10 out of 11), Madhya Pradesh (27 out of 29), Maharashtra (43 out of 48 to BJP alliance), while Uttar Pradesh gave it a never before push with 73 out of 80 seats (71 for BJP and two went to its ally Apna Dal).
---
Support TwoCircles
---
Fast forward to 2018 and see what the conditions in these states are. In the recently concluded Gujarat assembly elections, BJP's seat tally came down to two digits (99 seats) for the first time since 1995, while Congress secured 79 seats. If we project the leads of Congress on Lok Sabha seats, then there are roughly around 9 LS seats where INC took lead over BJP. Further, there are some 4 more seats where BJP's lead over Congress is somewhere around 2% only. It is perhaps because of this reason that INC president Rahul Gandhi is said to have given his state unit the target of 20 LS seats in 2019 elections. Whether they achieve it or not is a separate case, but the loss of 10 to 13 seats for BJP could not be ruled out.
The case of Rajasthan could be more worrying for the BJP. In the recently concluded by-elections in Rajasthan, Congress experienced a positive vote swing of 11% in Ajmer and 25% in Alwar, while BJP experienced a two-digit negative vote swing on both parliamentary constituencies. As anti-incumbency against CM Vasundhara Raje mounts, experts are expecting a BJP rout in assembly elections, due by year-end. If this happens (which is quite likely), the BJP's loss could continue in the 2019 elections as well as an absolute turnaround in consecutive elections is not new for Rajasthan. In 2008 assembly elections, Congress got 96 out of 200 assembly seats and in the 2009 Loksabha elections, it won 20 out of 25 seats. Even if this trend does not repeat itself, doing a sweep in Rajasthan this time too seems a far cry for BJP as of now.
With reports of minor but significant gains being made by opposition Congress in Madhya Pradesh and Chattisgarh, these states too may account for a loss of some seats. And the current situation is far from upbeat for BJP in Jharkhand, where CM Raghubar Das's tenure has been full of controversies. Forget the opposition; his own cabinet colleague and senior BJP leader Saryu Rai have resigned from one of his ministries in protest against the functioning of Das. Further, though BJP is trying hard to keep the communal polarization pot stirring, even party leaders in the state don't expect that it will be able to repeat its performance of 71 seats in 2019. In this scenario, a loss of around 60 to 70 seats for BJP in 2019 seems quite plausible. Given its current strength of 272 in the Lok Sabha, that would take BJP down to around 200. On the other hand, despite tall claims by the Congress party, it does not appear to be crossing 120-25 seat mark as of now.
In that situation, allies will play a decisive role. But BJP is facing stiff opposition from its NDA allies like Shiv Sena (which has declared that it will go solo in 2019 elections) and TDP already,
while reports of smaller parties like RLSP of Upendra Kushwaha exploring possibilities of a tie-up with RJD in Bihar are also coming. The big brother attitude of BJP in NDA matters could also be understood from the fact that it has no convener officially since 2013. Further, complaints about near despot-like work-style of PM Modi and party president Amit Shah could be heard not from the allies alone, but also among senior party leaders, who keep silent as Modi-Shah duo appears invincible as of now. However, once the party starts losing this opposition is expected to surface. In that scenario, Modi won't be supported by the allies for the top job once BJP falls short of a majority, and search for an agreeable face may lead to L.K. Advani, Rajnath Singh or Sushma Swaraj. There is also a chance that with outside support from Congress, which would have no option but to do so to avoid a BJP led NDA government, the regional parties could patch up an alliance. In that scenario, with his masterly management skills and accommodative stance, Sharad Pawar too could emerge as a consensus candidate, which explains his renewed enthusiasm and recent political initiatives.
*The author is a veteran journalist*
SUPPORT TWOCIRCLES
HELP SUPPORT INDEPENDENT AND NON-PROFIT MEDIA. DONATE HERE