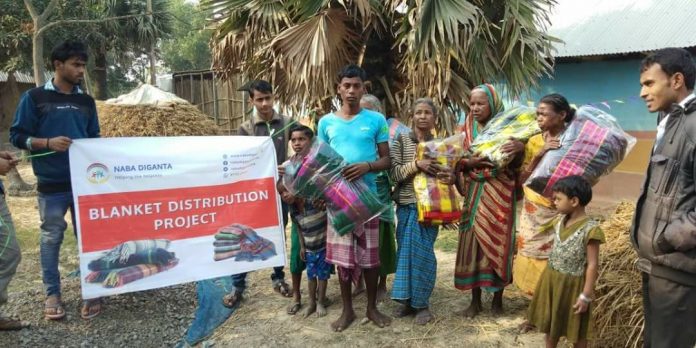 By Mirza Mosaraf Hossain, TwoCircles.net
It is often found that the greatest of changes in our society starts off with just a thought. It doesn't matter how much you care about the society, what matters is worth how much you wish to contribute. A good thought for a better society, especially by someone who is himself from the marginalized section of the society, is always more effective than hundreds of conferences arranged in plush hotels.
---
Support TwoCircles
---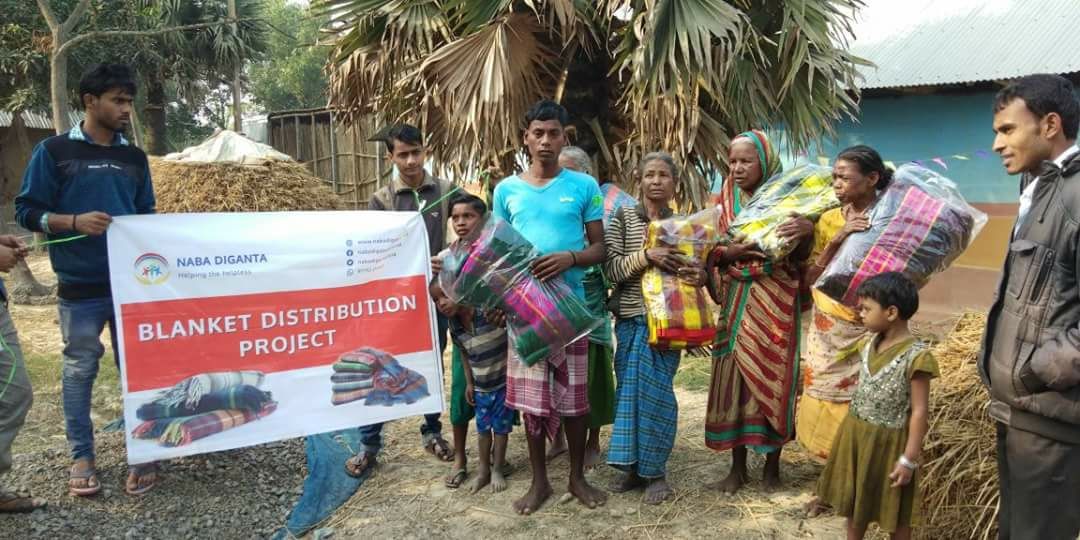 Meet one such man, Dr Faruk Hossain Gazi, from North 24 Parganas' Sandeshkhali locality. A doctor by profession posted as Government Medical Officer at Dubrajpur Rural Hospital in Bengal's Birbhum district, Gazi was never satisfied with just patients that came to him.
Coming from a very poor family and having faced hardships he had to bear with throughout his academic life, his own life taught him the very need of education and concern for health a lesson that somehow whetted his zeal for the establishment of an organisation, Naba Diganta, for the welfare of marginalised people of the society. Dr Gazi, the founder and the General Secretary of Naba Diganta, initiated this establishment by spending Rs 4.5 lakh from his own pocket.
Naba Diganta works with the tagline 'Helping the helpless' and set out its journey with five members who are by profession doctors, organising free medical camps in the remote rural areas of Sandeshkhali locality. Nearly four years later, they have now a registered office at Dr Faruk's village, Khas Sankdaha, and the numbers of volunteers are now more than 5,000. From five members, now the organisation has 100 active members who work now in all the districts of Bengal. The volunteers of Naba Diganta include many personalities from many professions like Professors, doctors, Police Officers, Advocates, journalists and scholars and many others who are directly or indirectly helping Naba Diganta.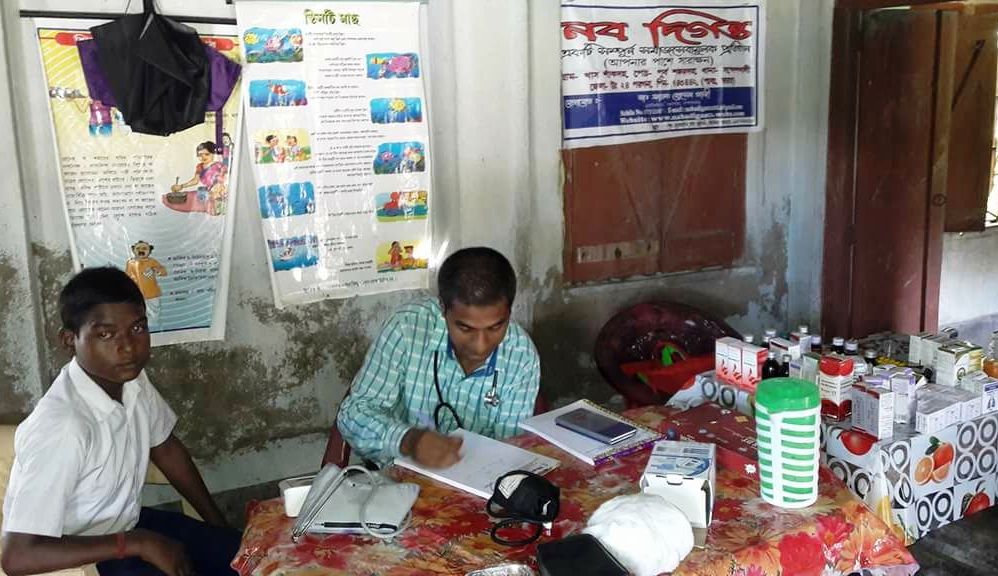 While organizing medical camps in rural areas, they realized the need of education for poor children and they established a free school, Naba Diganta Mission School, for orphans and poor children. Started with 40 students from class one to class four, now the school has 200 students whose all expenditures are taken care by the organisation.
Within three years since its establishment, Naba Diganta organized many medical camps and every week, more than 200 rural people are given free treatment, medicines, eye camp and various check-ups, especially for non-communicable diseases such as hypertension, diabetes, kidney diseases, and heart diseases patients are done at free of cost. There are 40 volunteers, especially female graduates in Naba Diganta who are trained in medical terms to check patients already checked by doctors on a daily basis and they work on a 'Swasthyabroti Health Volunteers' Project. Naba Diganta also employed many local educated students by employing them in its own school.
The team of Naba Diganta also reached out to the flood victims of Bengal that ransacked thousands of lives last year and the team organized medical camps in Malda, Medinipur, Howrah, Uttar Dinajpur districts and distributed free medicines and check-ups and distributed clothes among the distressed people.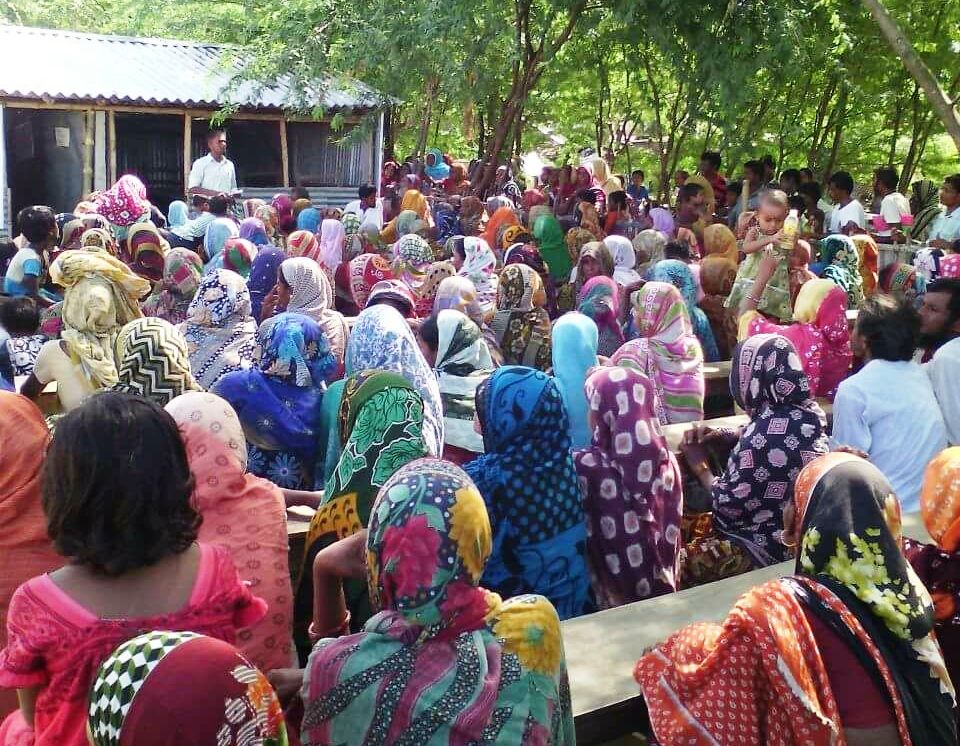 Blankets are also distributed among the street beggars and footpath dwellers every year. The team also looks for orphans, poorest of the poor children to give them education and save from being child labourers and early marriage of minor females.
Speaking to TwoCircles.Net, Dr. Gazi said, " I faced extreme poverty in my own life and the hardships that I had to bear with. So, from the very beginning of my life, I had a dream to stand by other children like I was as many ways as possible. While staying at Al Ameen Mission, I got more inspiration from our Secretary, Nurul Islam through whom I came to know about the selfless activities of Ramakrishna Mission. Even my wife, who is a full-time social worker, inspired me a lot to execute that dream. Hence, the establishment of Naba Diganta took place". He added, " until or unless the health and education condition of the marginalized society is secured, they could not be brought to the mainstream society."
But the process of implementing his dream was not easy at all. In this regard, Dr Gazi said, "Initially, I was rebuked by many even by my near and dear ones who advised me to follow my higher degrees and secure a healthy stable life". In his efforts, he was helped by the role of social media which helped Naba Diganta a lot to get volunteers who willingly joined Naba Diganta after witnessing its overwhelm tasks for the society.
Though Naba Diganta has won accolades for its excellent work and applauded by some mainstream media and social media coverage, it has received no help from either by the government or by any other welfare organisation. The Trust is run by its volunteers who give one-time donation or donation on a monthly basis that starts at Rs 100 per month. There are three schemes for their donations-either they can donate yearly, or in two steps with a gap of six months or they can bring some donors to help Naba Diganta or they can travel to the localities as a survey.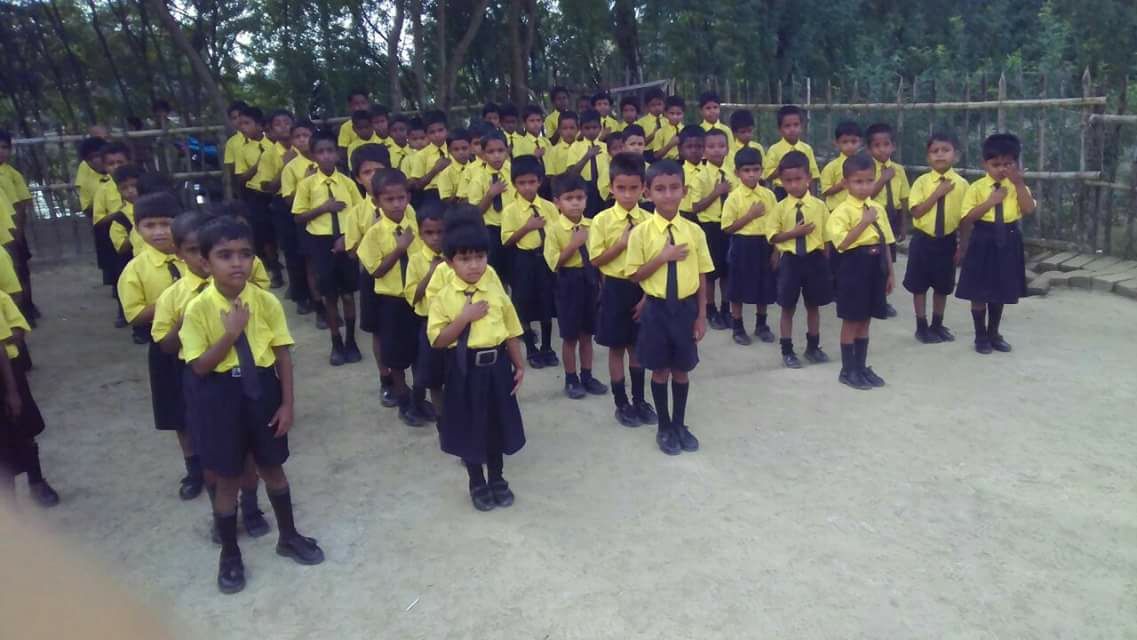 Dr Gazi aspires to reach out his organisation into an international level organisation. But before they reach that stage, the Trust needs many activities to be done that is not being done because of the financial crisis. The General Secretary, Dr Gazi, urges benevolent people to help them. He said, "There are lakhs of orphans in West Bengal who are deprived of education and we want to change the picture of education in and to this. We request all to donate Rs 4,000 for an orphan for the whole year and we will be then able to reach out to large to eradicate illiteracy among the marginalised people". He added, "One can give old clothes to us at our registered address so that we can give that to the needy. Doctors can also help us by donating those sample medicines that are stored in their storehouses; others can donate us Glucometer, Stethoscope, BP machine and benevolent persons may send us their portions of zakat to our bank account".
SUPPORT TWOCIRCLES
HELP SUPPORT INDEPENDENT AND NON-PROFIT MEDIA. DONATE HERE