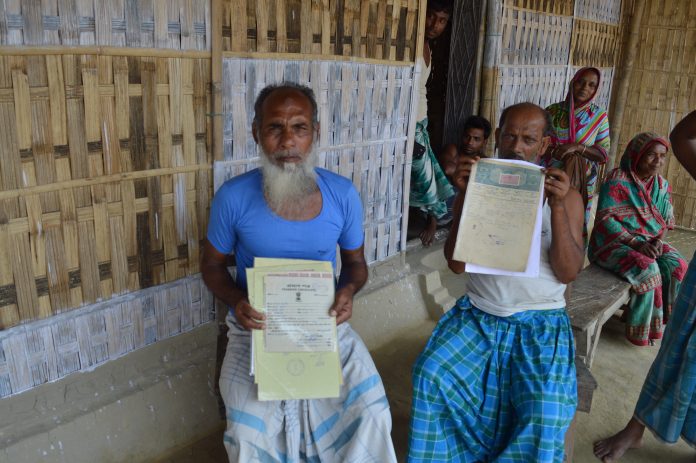 By Amit Kumar, TwoCircles.net
"I am no longer a farmer," was all Kadam Ali could say when asked to sum up how he felt.A man in his early 70s, Kadam Ali was until September 2016, a proud resident of Bandherdubi village under the Kuthori Panchayat of Nagaon district and equally proud to live on the border of the Kaziranga National Park, Assam In a conversation with TwoCircles.net at his 'new' home, he is eager to show his Transfer Certificate issued at the Bandherdubi School. "See, it says I left school in 1960," he says softly. "I was born in Bandherdubi and today, I cannot even visit it anymore," he says.
---
Support TwoCircles
---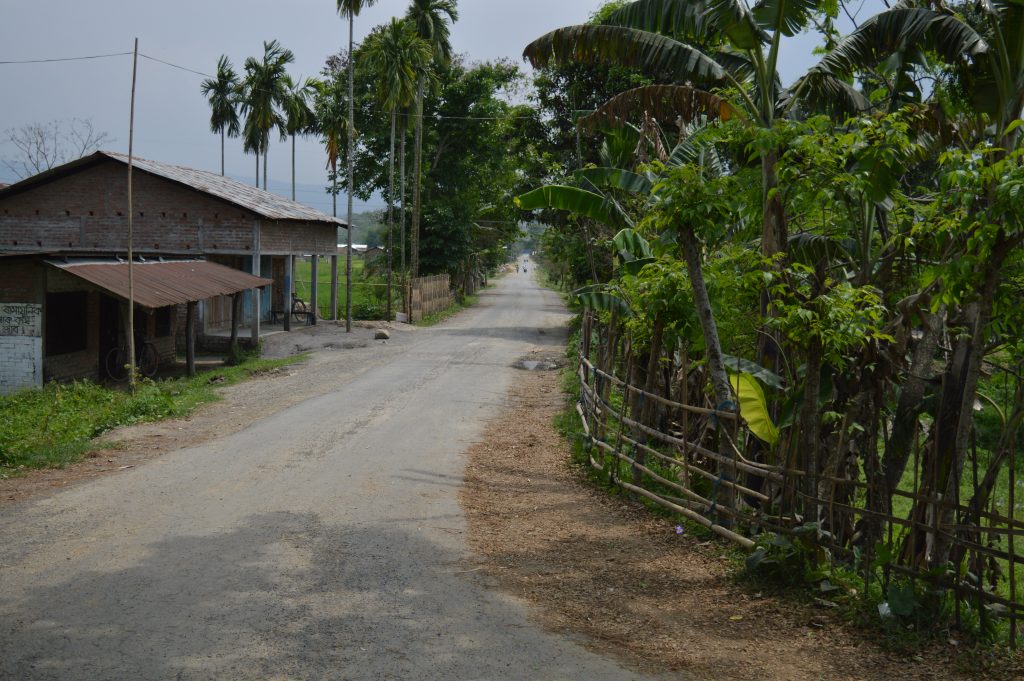 The story of Kadam Ali, and hundreds other families belonging to Bandherdubi, is the side of conservation that you rarely see. The very mention of Kaziranga, for many, brings to mind a conservation effort that has led to the one-horned Indian Rhinoceros going from 'nearly extinct' a century ago to 'vulnerable' on the IUCN red list, a marked improvement. But amidst all the success, a high price has been paid by people who always inhabited the region around the National Park, and in the context of Assam, it is not only their homes that were threatened but also their regional and national credentials. Because Kadam Ali, like his fellow residents of Bandherdubi, is a Bengali-speaking Muslim.
One of the promises made by the BJP en route to winning Assam elections in 2016 was that it would rid all national parks and sanctuaries of 'encroachers', with our Prime Minister even announcing that all Bangladeshis must pack up from Assam once their government came to power. While Modi's statement is in line with his parties outlook towards all Bengali-speaking Muslims of Assam, the fact remains that if government papers and land deeds are anything to go by, most of the families in Bandherdubi have all the necessary documents. As Kadam Ali says, "About 200 families lived in our village of which at least 50 owned their land while the rest worked on government land. If it was encroachment as declared by the High Court, then how did we have schools, roads, a mosque and a big market?"
The Gauhati High Court ruling declared in its 2015 judgment, "It is irresistible inference that the habitants in KNP (Kaziranga National Park) area would fall in suspect group and they would be well-acquainted with the areas and animal movements, therefore they would alone be in a position to do poaching successfully or abet poaching by others." Yet, as locals point out, the villages were not an 'encroachment' in the National Park, rather they became a part of the larger 'buffer' zone of the Park in its sixth expansion. Mohammed Nizamuddin, a friend of Kadam Ali and a fellow resident of Bandherdubi, explains. "We were on the outskirts of the Park…it was not uncommon to see rhinos, deers, wild boar and even elephants venture into our fields during harvest season. I do agree that some of the constructions in our village may have been illegal but why not remove those? Why ask everyone to vacate?" Nizamuddin asks. On September 20, 2016, as the news of the eviction came, many people went out to protest which led to the death of two people and injuries to several others. Nizamuddin, who suffered a major burn on his left leg, remembers that day. "We were told that we would be compensated and rehabilitated. But far from that, we were shot at. Is this how you treat the citizens of this country?"
Congress, BJP and the great conservation debate
The timing of the High Court order (September 2015) was also a critical time in Assam politics. At that time, the Congress was in power and despite the HC refusing to put a stay on the eviction orders, the Congress government did not carry out the orders, possibly keeping the upcoming elections in mind. However, the landslide victory for the BJP in April 2016 in Assam meant that it had no issues in carrying the orders of the High Court. The residents of Bandherdubi are also aware of the same. As Mohammed Ashraf, another resident points out, "The issue was never eviction but the way it was carried out that and what happened after that. Of course, we did not want to leave our village but who can argue against a court order? All we wanted was to able to farm again and be rehabilitated in a respectful manner…but since most of us are Bengalis (only 7 homes in Bandherdubi village belonged to Hindu families) it was easy for the BJP to throw us out."
Post eviction, a search for livelihood
After the eviction, some of the families continued to live around the National Highway as squatters while a number of other families moved to other places in search of work. As Kadam Ali says, "we were transformed into daily labourers within weeks of eviction…families left never to return." But for some families who continued to live as squatters around the National Highway, there was some reprieve available. Jamshed Ali, the President of the Kuthuri Gram Panchayat, had bought land in a village on the other side of the Bandherdubi village near the National Highway a decade ago. A member of the Congress Party, he relocated about 60 families on his land, around farms owned by Assamese Hindus. In a conversation with TwoCircles.net, Ali defends his decision. "These people were rightful citizens of Bandherdubi…I cannot speak against an HC ruling, but I have tried my best to rehabilitate some of the families." The locals who were resettled on Jamshed Ali's land thank for his efforts. Nizamuddin said, "Had it not been for him (Jamshed) we do not know where we would have gone. But even he can''t help us become farmers again." It was a feeling echoed by several members of the new village. In a matter of days, they went from being farmers to daily wage labourers. "Today, you will not find a single farmer in this village. The entire land (full of paddy and other crops) belongs to Assamese people, not us. Earlier, even though the income from farming was low, it helped us survive since we could grow a lot of vegetables," says Noorjehan Khatun, the wife of Kadam Ali. "Now, I yearn to grow something but have no land," she says. "From farmers, the men here now have become used to working in stone quarries or other manual labour as and when they get some work," she adds.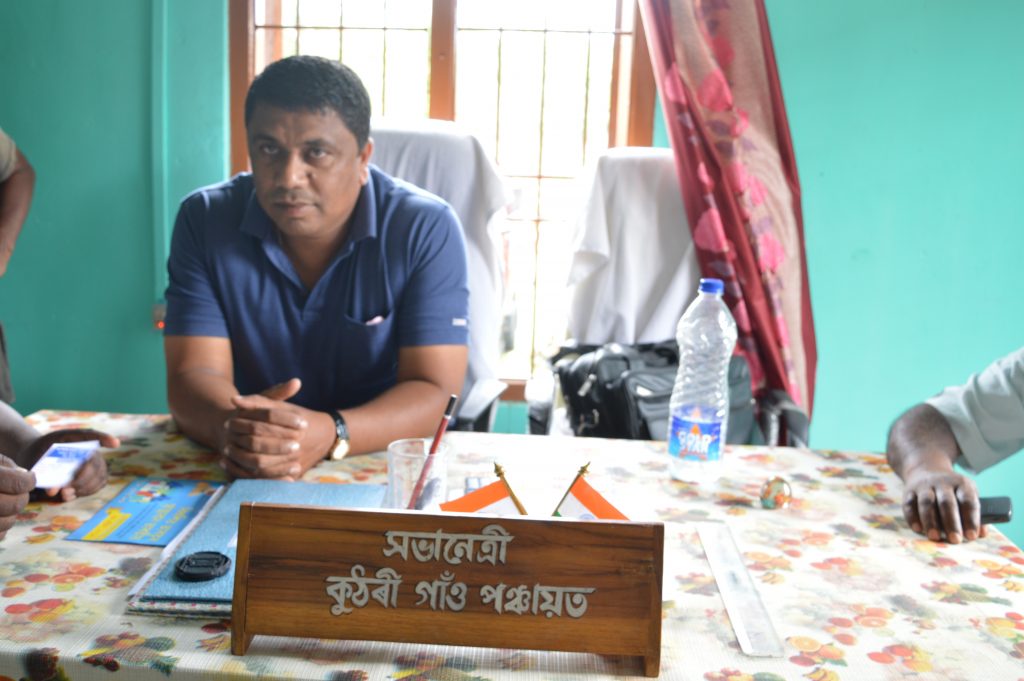 "We are almost sure we will be branded Bangladeshis"
As we had shown in an earlier Twocircles.net series, being branded Bangladeshi in Assam is something that every Bengali-speaking Muslim fears. And more often than not, no matter what proof of residence you have it doesn't matter. Kadam Ali and Nizamuddin are well aware of this factor. "In 2015, when the process for National Registry of Citizenship started, we were all residents of Bandherdubi and participated in the exercise. But today, that village is gone…now who will believe us if we say we are not Bangladeshis?" Nizamuddin asks. "All our ID proofs: election ID, ration card, Aadhar Card were on the basis of Bandherdubi as our residence. And in the absence of these IDs, we are scared." It is a question that Jamshed Ali prefers to answer indirectly, given his position as the President of Gram Panchayat. "Yes, there is that fear but so far nothing like that has happened. I hope that remains the same in future," was all he would say. Kadam Ali says that since they are still close to their old village and within the same Gram Panchayat (Kuthori) they may escape the trauma of being branded Bangladeshis. "But we know what can happen, of course. They threw us out of our old village, what will stop them from officially labelling us as Bangladeshis?" Nizamuddin adds, "This (the BJP government) has no heart…I live in fear but what other option do we have?" he says. As the afternoon clock ticks to 1 pm, both Kadam Ali and Nizamuddin make way for the mosque. "The mosque in our village (Bandherdubi) was nice…we miss our village. We cannot even go and see it again," says Khatun as we bid goodbye.
"I am no longer a farmer. I wish I could become one again," Kadam Ali says before leaving.

SUPPORT TWOCIRCLES
HELP SUPPORT INDEPENDENT AND NON-PROFIT MEDIA. DONATE HERE