By Imran Inamdar for TwoCircles.net
Mohammed Kaif, a 15-year-old boy from St Xavier High School, Belgaum, Karnataka, made his family, school and community proud by scoring 100% marks in his SSLC (Secondary School Leaving Certificate) examination. By doing so, Kaif earned the top spot among 13 lakh students from Karnataka who appeared in the exams.
---
Support TwoCircles
---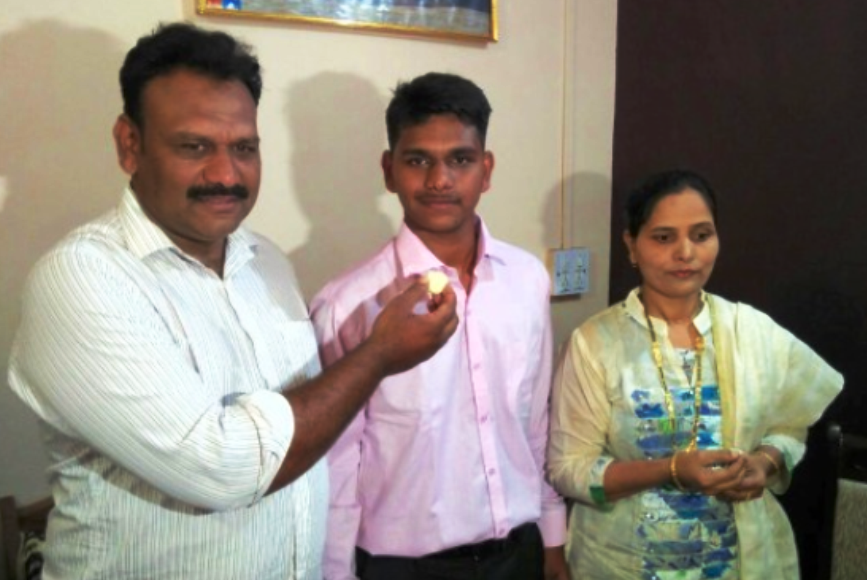 Kaif, the only son of his parents, had initially got 624 out of 625 marks but still sent his papers for revaluation following which he earned a perfect score. Parveen Rashid, his mother and a teacher at an Urdu-medium School, told TwoCircles.net that her son had made them proud with his achievements. "Our social status has suddenly changed. So may NGOs and high-profile personalities are inviting us to felicitate our son," she added.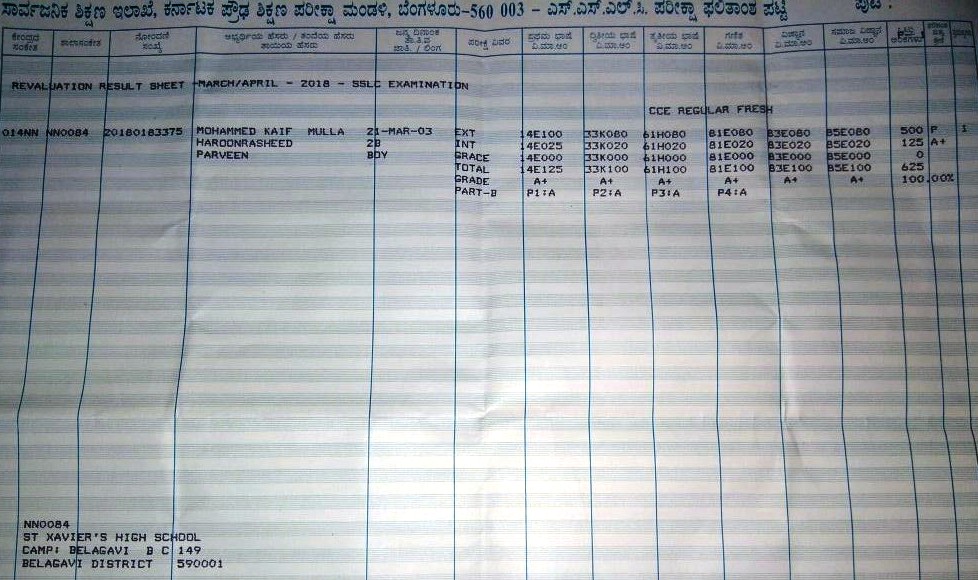 Kaif's father Haroon Rashid, who teaches at a Karnataka-medium school said "Kaif is a very studios child who never wastes his time on useless things like social media etc.I want him to continue studying hard in order to achieve excellence at a higher level."
The following are the excerpts from an interview with Kaif:
Did you expect to score 100% in your examinations?
Yes, I was fully confident of getting 100% marks because after answering the papers, I confirmed all my written answers with my teachers, notebooks and model answer sheet. Fortunately I found my all the answers were absolutely correct. Earlier, I got 624 (99.86) marks but after revaluation my result was as per my expectation.
Who would you give the credit for your success?
My parents of course. They supported and encouraged me. During examinations, my mother took very good care of me. My Nana (Grandfather) was also helping me in studies. He used to wake me up early morning and would spend some quality time with me.
What is the reason behind your brilliant performance?
I really worked very hard and did not waste my time. During school days, I used to study 6-7 hours a day and during holidays I studied nearly 12 hours a day.
What advice would you like to students who wish to achieve good marks in studies?
Books should not be read to get good marks. They should be read to gain knowledge and imbibe good qualities. Education is key through which we can bring positive changes in the world.
Since you spent so much time in studies, did it mean you missed out on sports and extracurricular activities?
Not at all. I have always enjoyed sports and took part in various extracurricular activities. I represented my school in various athletic events and was the commander of my school NCC Unit too.
What you would like become in future and who is your inspiring personality?
I want to be an IAS officer and the youngest IAS of India, Ansar Shaikh is my inspiration. Everyone knows how Ansar cracked such a tough UPSC exam defeating all odds. Alhamdulillah, my conditions are favourable and I will crack the same exam.
What are the issues on which you want to work most?
Child labour is the biggest problem of our country despite having so many laws against it. When I will become a part of the policy-making frame, these marginalised child labourers will be my priority. I will do my best to provide proper education for them. Because only education only has the capacity to bring an individual out of the worst living conditions.
SUPPORT TWOCIRCLES
HELP SUPPORT INDEPENDENT AND NON-PROFIT MEDIA. DONATE HERE