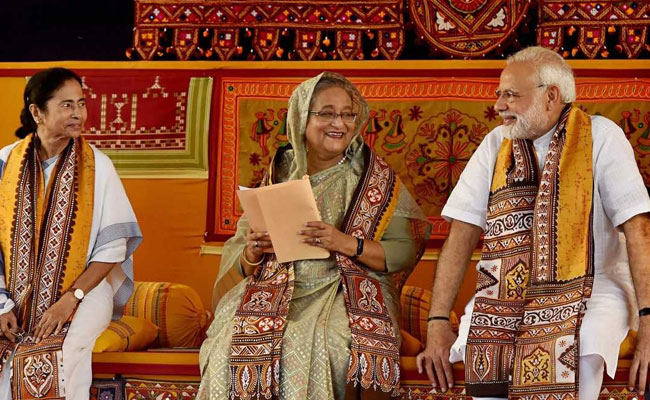 Asansol (West Bengal) (IANS): A day after seeking the cooperation of the international community to ensure Myanmar took back the Rohingya refugees, Bangladesh Prime Minister Sehikh Hasina on Saturday called for a quick solution to the problem.
"You know, about 11 lakh Rohingya refuges have taken shelter in our country. We have given them shelter on humanitarian grounds. We want a quick solution to the problem," she said after receiving an honorary Doctor of Literature degree from the Kazi Nazrul University here in West Bengal's Paschim Bardhaman district.
---
Support TwoCircles
---
On Friday, the Bangladesh Prime Minister had urged the international community to mount pressure on the Myanmar government for taking back the refugees sheltered in her country.
The Indian government has refused to give shelter to the fleeing Rohingya refugees, saying it was already facing a "serious problem of infiltration" because of its porous border.
Close to 1.1 million Rohingyas have been residing in the south-eastern part of Bangladesh, known as the Cox's Bazar region, after they fled Rakhine state of Myanmar to escape a military crackdown on their villages on the night of August 24-25 last year.
Myanmar authorities, who signed an agreement with Bangladesh last November to repatriate the refugees, have denied allegations of human rights abuses in the military offensive and justified it as a legitimate response to terror.
Myanmar does not recognise the Rohingyas as citizens, claiming they are illegal immigrants from Bangladesh, which has led to continued discrimination against the community, including restrictions on their freedom of movement.
SUPPORT TWOCIRCLES
HELP SUPPORT INDEPENDENT AND NON-PROFIT MEDIA. DONATE HERE