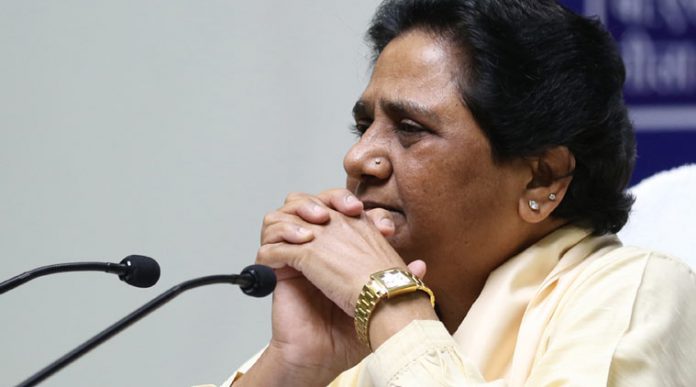 Lucknow (IANS): BSP chief Mayawati on Saturday effected a major shake up in the party organization, naming R.S. Kushwaha as the new president of the Uttar Pradesh unit and Ram Achal Rajbhar as the party's national General Secretary.
The decision was taken after a marathon meeting here of the Bahujan Samaj Party's (BSP) top brass, including zonal coordinators and members of the national and the state executive, where the rejig in the organizational structure was mulled and announced. A
---
Support TwoCircles
---
A senior BSP leader told IANS that the four-time UP Chief Minister also motivated the party leaders and the cadres with some pep talk of 'achhe din' (good times) for the party in times to come.
She is also learned to have explained to them the need to join forces with bitter archrivals, the Samajwadi Party (SP) as te time had come to root out the Narendra Modi-led Central government.
After a series of defeats – first drawing a zero in the parliamentary elections of 2014 and then a near rout in the 2017 state assembly polls, the once UP major party had lost much of its steam until two months back when, in an sudden and unexpected move, Mayawati announced support for SP candidates in the Gorakhpur and Phulpur parliamentary by-polls.
The results were defining and the BJP was humbled in its pocket boroughs, leading to a more closer ties with the SP.
The reshuffle in her party is also being seen in political circles as her attempt to build momentum for the 2019 general elections, which are less than a year away.
SUPPORT TWOCIRCLES
HELP SUPPORT INDEPENDENT AND NON-PROFIT MEDIA. DONATE HERE