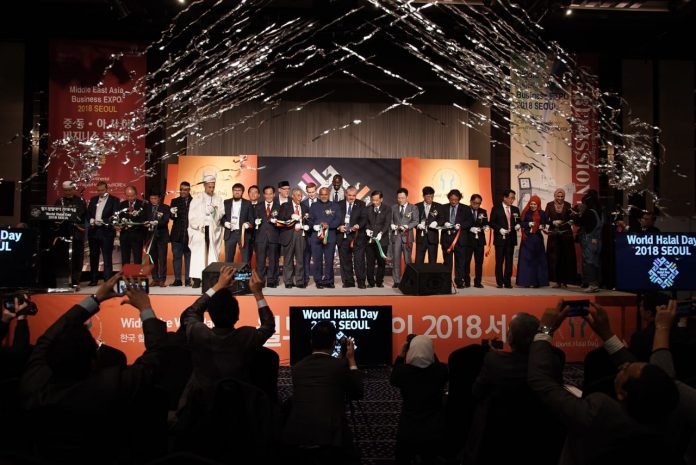 TCN News
Middle East / Asia Business Expo 2018 was organised on 1st and 2nd November  2018 at Grand Intercontinental Seoul Parnas Hotel Grand Ballroom to observe World Halal day which was attended by , 85 local and international exhibitors, 53 country delegations representations from Asia, Africa , India and Russia, as well as domestic and foreign companies.
---
Support TwoCircles
---
Many international and local buyers and distributors, government personnel, chief executives were also present for the event which was a huge success with business generation of 250 million dollars.
The fair was hosted by 101 domestic companies in the fields of food, beauty, medical, tourism, fashion and consumer goods and 16 booths in India. The United World Halal Development (UNWHD) And was sponsored by AdipoLabs Co., Ltd., KBS Artvision, Korean Halal Association, Korea Halal Trade, Korean Muslim Umma, KOTRA and KITA.
World Halal Day aims to create an in-depth understanding on the concept of Halal and to enhance this industry. It also aims to raise awareness on current issues related to the Halal economy and how to address them, the conference hosted in Seoul Korea aimed at encouraging Korean Products including food, cosmetics, pharma, medical equipment to go Global specially with Muslim Countries.
World Halal Day also aims to put Korea in the map of 'Muslim Friendly destination' in the world.
Mohamed Jinna, founder of United World Halal Development and also the founder of World Halal Day said World Halal Day is an opportunity to show Islamic culture to Korea. According to him, Muslims actually spent $ 177 billion on the Halal trip in 2017 and are expected to reach $ 274 billion by 2023.
The Halal market is growing rapidly , reaching $ 4 trillion worldwide. And this event provided a platform for the key players in the Halal market, as well as international gurus and leaders of the industry to explore the huge potential of Halal industry and the creative yields of its market through B2B meetings.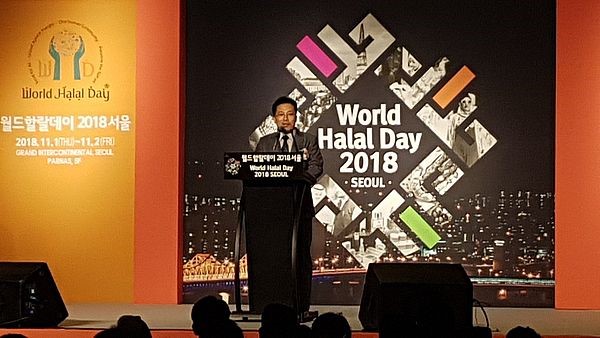 SUPPORT TWOCIRCLES
HELP SUPPORT INDEPENDENT AND NON-PROFIT MEDIA. DONATE HERE