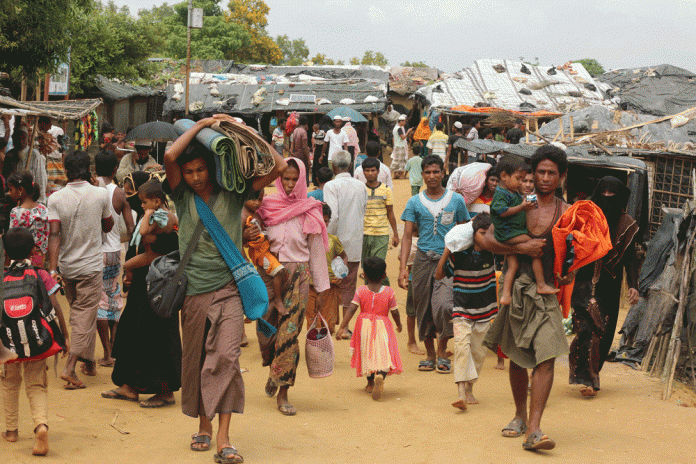 Dhaka, Oct 30 (IANS) Bangladesh and Myanmar on Tuesday agreed to begin the repatriation of the 1st batch of Rohingyas from November, it was announced here.
Bangladesh Foreign Secretary Md Shahidul Haque made the announcement after the third Joint Working Group (JWG) meeting with his Myanmar counterpart Myint Thu on the repatriation of verified Rohingyas, bdnews24.com reported.
---
Support TwoCircles
---
"We have the political will for repatriation. We will begin the process next month," said Mynt Thu.
Haque said that Bangladesh was "looking to mid-November to start the first group".
The joint working group members from both the sides will visit Rohingya camps in Cox's Bazar on Wednesday and will have interactions with the refugees, an official said.
This was the third meeting of the working group formed after the two countries signed a repatriation deal following an appalling exodus of Rohingyas into Bangladesh in 2017 due to a military crackdown in Myanmar's Rakhine state.
Currently, over a million Rohingyas are living in Bangladesh. Myanmar authorities do not recognize the Rohingyas as its citizens and consider them to be Bangladeshi immigrants, denying them basic rights.
According to the report, Bangladesh and Myanmar for the first time came up with a specific time to start the repatriation of Rohingyas from Cox's Bazar.
It remains a concern of the international community whether the repatriation of Rohingyas to Myanmar will be voluntary and dignified.
SUPPORT TWOCIRCLES
HELP SUPPORT INDEPENDENT AND NON-PROFIT MEDIA. DONATE HERE