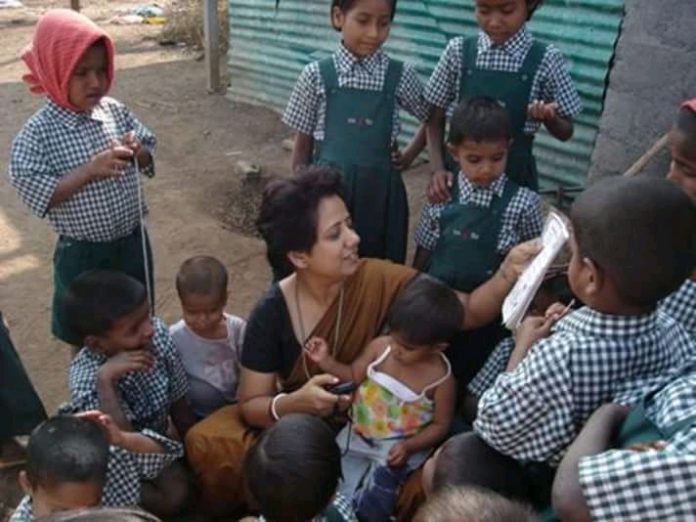 By Daisy Katta, TwoCircles.net
Marathi writer, poet and translator Kavita Mahajan passed away in Pune at the age of 51. The cause of her death is said to be Pneumonia related complications. Her death has come as a shock to the literary world. An outpouring of condolences, from activists, writers were witnessed on social media. She is survived by her daughter.
---
Support TwoCircles
---
Mahajan was a celebrated writer in Maharashtra is well known for her novel Brr (2005) and Bhinna (2007). Through her writings, Mahajan chronicled the experiences of women in tribal areas and NGO politics. Her second novel Bhinna tells the arduous journey of people living with AIDS. She also translated Ismat Chughtai's celebrated work Razai from Urdu to English for which she was awarded the Sahitya Akademi award in 2001.
Dr Rewat Kaninde, organizer of the Dhasal Literature Festival said, " I feel she is one of the best contemporary writers of today. She was a very fiery writer…I always knew her as someone who was not shy of giving out her opinions. One of her major contributions was that she mentored many young and upcoming writers. In her writings, she doesn't only talk blatantly about feminism, but she talks more about the equality of men and women, she has tried to percolate that in her writings."
Poet and Painter Dr Sunil Awachar said, "She was one of the progressive writers of Maharashtra, she has contributed immensely to  Marathi literature. She is someone who broke the age-old dogmas of women in literature".
Born in Nanded in 1967, Kavita Mahajan completed her post graduation in Marathi literature and served as the Head of Department (HoD) of Marathi at K R M College of Arts, Nanded. She served as a Research Officer at the Rajya Marathi Vikas Sanstha and a Research Scientist at the Tata Institute of Social Sciences. Her areas of research included "Status of Tribal women in Maharashtra, "Woes of women survivors of farmers who committed suicides" in the Vidarbha region. A prolific writer for newspapers, she contributed more than 350 articles to prominent Marathi newspapers like  Maharashtra Times, Sakaal, Loksatta, Lokprabha, Mahanagar, Aaj Dinank, Vruttamanas, Marathvaada, etc.
SUPPORT TWOCIRCLES
HELP SUPPORT INDEPENDENT AND NON-PROFIT MEDIA. DONATE HERE