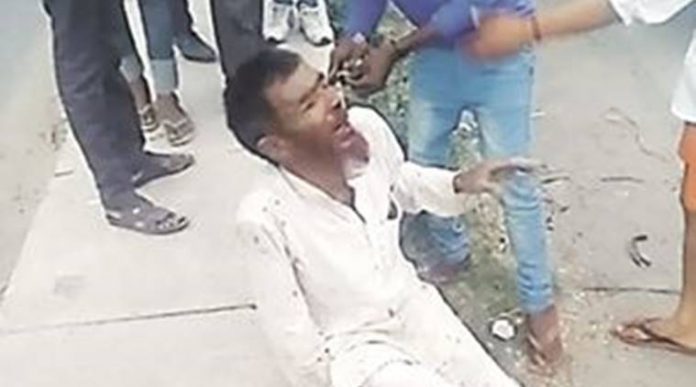 TCN News
The court of additional district judge first (ADJF) in Alwar will pronounce the judgment in the lynching of Phelu Khan case on August 14.
---
Support TwoCircles
---
The trial has been completed on Wednesday two years after Pehlu Khan, the dairy farmer from Nuh, who was lynched by a mob at least 200 people who called themselves as 'gau rakshaks' or cow vigilantes.
After hearing the final arguments in the case against the accused, additional district judge of the local court Sarita Swami posted the case for judgment on 14 August. And about 47 witnesses have given their statements including 2 sons of Pehlu Khan who survived the mob assault.
Pehlu Khan, 55 years and 6 others were travelling back to their village in Nuh after purchasing cows and calves from a cattle fair in Jaipur, Rajasthan on April 1. Pehlu Khan wanted to increase the milk production in his dairy and had purchased the cows for this purpose.
They were stopped at a crossing at Jaipur-Delhi national high way by cow vigilantes who accused them of smuggling the cows for slaughter.
They were not convinced even when Pehlu Khan and others showed them the legal documents of the purchase they had made at the fair or when they were told the cows were purchased for their dairy. The frenzied Hindutva mob tore up the documents and beat Pehlu Khan, his 2 sons and others who were with them with sticks and rods.
Pehlu Khan succumbed to the injuries and died on April 4, 2017. And the others were seriously injured. The mob also robbed these persons of their cell phones and money.
The police had registered cases against some of the accused for voluntarily causing hurt, wrongful restrain and culpable homicide and later added murder after the death of Pehlu Khan.
All the accused are out on bail at present.
The government of Rajasthan has also registered a case against the victims Pehlu Khan, his sons and another person for allegedly smuggling cows in May 2019.
SUPPORT TWOCIRCLES
HELP SUPPORT INDEPENDENT AND NON-PROFIT MEDIA. DONATE HERE