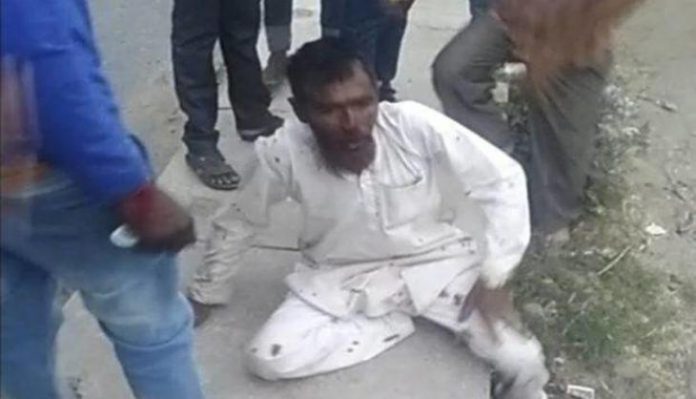 TCN News
The trial court in Rajasthan acquitted all the 6 accused in the lynching case of Pehlu Khan, a dairy farmer 2 years back.
---
Support TwoCircles
---
The hearing and the arguments of both prosecution and defense were concluded on 7th of August and today the additional district Judge, Alwar gave the verdict acquitting the accused on the grounds that the video in which the accused were caught beating up Pehlu Khan was not clear enough to decide if the persons in the video were these 6 accused.
In 2017, April 1, Phelu Khan, 55, was dragged out of the vehicle in which he and his sons were travelling back home after purchasing cattle to increase milk production in the month of Ramzan, by cow vigilantes. And despite showing proof of purchase were beaten up. And Pehlu Khan succumbed to the injuries and died in the hospital.
Some people in the mob had video graphed the incident which was then circulated widely. Based on this video the police had identified the men and arrested them. But the trial court however left them off on benefit of doubt.
Pehlu Khan had initially not mentioned the names of the people who had attacked him but in his dying declaration he mentioned the names of the 6 persons. But the police had given them clean chit saying that they were not present at the spot but a few kilometers from the place where the incident took place.
The court also expressed its doubt over the postmortem report which said the cause of death was the multiple severe injuries received by Pehlu Khan while the doctors said that he died due to a heart attack.
The court also did not allow the video of the assault on Pehlu Khan and his sons as evidence and refused to send it to the forensic department.
The persons who shot the video on their phone turned hostile. Even the sting video taken by NDTV wherein the accused had boasted of attacking the diary farmer and his sons was not allowed to be submitted as evidence in the court.
However the additional public prosecutor has said that they will appeal against the Alwar court's order in a higher court.
The counsel for Pehlu Khan and his sons was hoping for a lifer to the accused instead they have been acquitted, disappointing the family of the deceased.
When the verdict acquitting the accused was announced there were shouts of ' Bharat Mata ki Jai' outside the courtroom from the supporters of the accused.
While the accused have been left off, the victims have now been charged with cow smuggling under the  Rajasthan Bovine Animal (Prohibition of Slaughter and Regulation of Temporary Migration or Export) Act, 1995.
However, the Chief Minister of Rajasthan , Ashok Ghelot, has given assurance that Pehlu Khan's family will get justice in his tweet:
Our State Government has enacted law against mob lynching in first week of August 2019.
We are committed to ensuring justice for family of late Sh Pehlu Khan.
State Government will file appeal against order of ADJ.

— Ashok Gehlot (@ashokgehlot51) August 14, 2019
SUPPORT TWOCIRCLES
HELP SUPPORT INDEPENDENT AND NON-PROFIT MEDIA. DONATE HERE