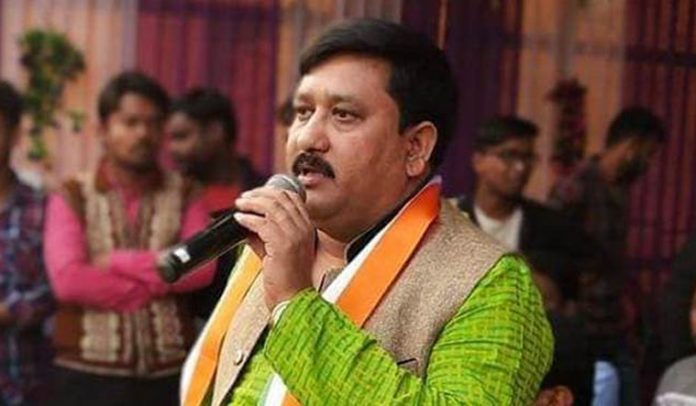 Kolkata, Feb 9 (IANS) Trinamool Congress legislator Satyajit Biwsas was shot dead by unidentified assailants at a Saraswati Puja programme in West Bengals Nadia district on Saturday evening, police said.
The Trinamool accused the Bharatiya Janata Party of being involved in the murder, but it denied the charge and called for a Central Bureau of Investigation enquiry, if needed.
---
Support TwoCircles
---
Biswas, 37, the lawmaker from Krishnaganj (SC), was fatally shot while attending the puja inauguration programme in Phulbari along with state minister Ratna Ghosh and Trinamool district president Gourishankar Dutta.
The newly-married legislator was fired upon multiple times from close range when he was coming down the stage after the programme.
Biswas, a popular scheduled caste leader, was rushed to a local hospital where he was declared dead.
The Trinamool alleged a BJP hand behind the crime.
"BJP and (its leader) Mukul Roy harboured a deep grudge against him as Biswas became an MLA at a time when Roy had betrayed us. The killing is the result of that conspiracy. We will see its end. There will be an inquiry by the police.
"But whoever has murdered, has done it with the blessings of Mukul Roy. This aspect cannot be glossed over.," Dutta alleged.
BJP state president Dilip Ghosh called the murder "unfortunate", and said it was Trinamool's habit to link his party to every such killing of its leaders.
"This is a very unfortunate incident. Last month, the MLA of Joynagar had a close brush with death. Now the BJP is being made the sacrificial lamb.
"Earlier, lot of murders had taken place in Birbhum district, their workers were also killed . They tried to implicate us in all these killings also. But the victims' families pointed fingers at the factional feuds with within the Trinamool.
"We want the truth to come out. Whoever is guilty, should be punished. This politics of murder should stop in West Bengal," said Ghosh.
He said murderers and anti-social elements have now taken up the Trinamool flag. "These people are committing such murders," he said.
SUPPORT TWOCIRCLES
HELP SUPPORT INDEPENDENT AND NON-PROFIT MEDIA. DONATE HERE