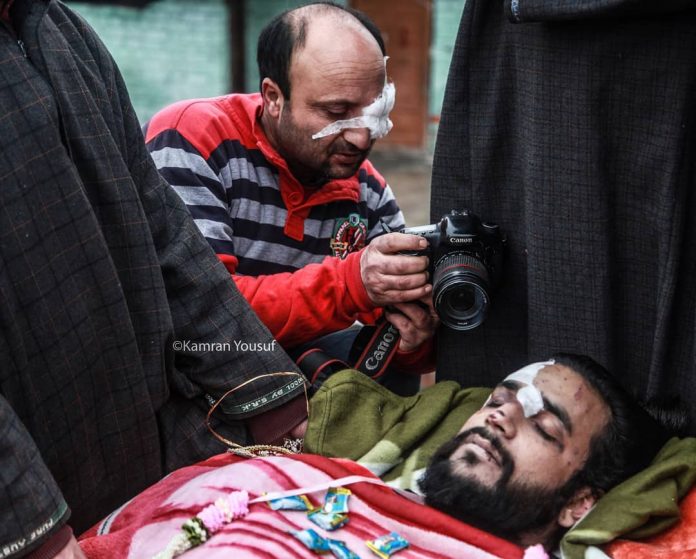 By Auqib Javeed, TwoCircles.net
Srinagar: Kashmir Valley has proven to be one of the most dangerous places in India for journalists and photojournalists over the past few decades. The journalists in Kashmir have paid a heavy price for covering the conflict: they have been beaten up, kidnapped, intimidated and even killed for doing their professional duties.
---
Support TwoCircles
---
On Tuesday afternoon, four photojournalists were hit by pellets in the Valley when armed forces allegedly fired directly at them in South Kashmir's Shopian district.
The journalists were on the way to cover the gunfight which erupted in Shirmal village of Shopian, which ended with the killing of three militants. While heading towards the spot, the photojournalists crossed a barricade put up by the protesters. As soon as the paramilitary forces spotted them, they fired pellets.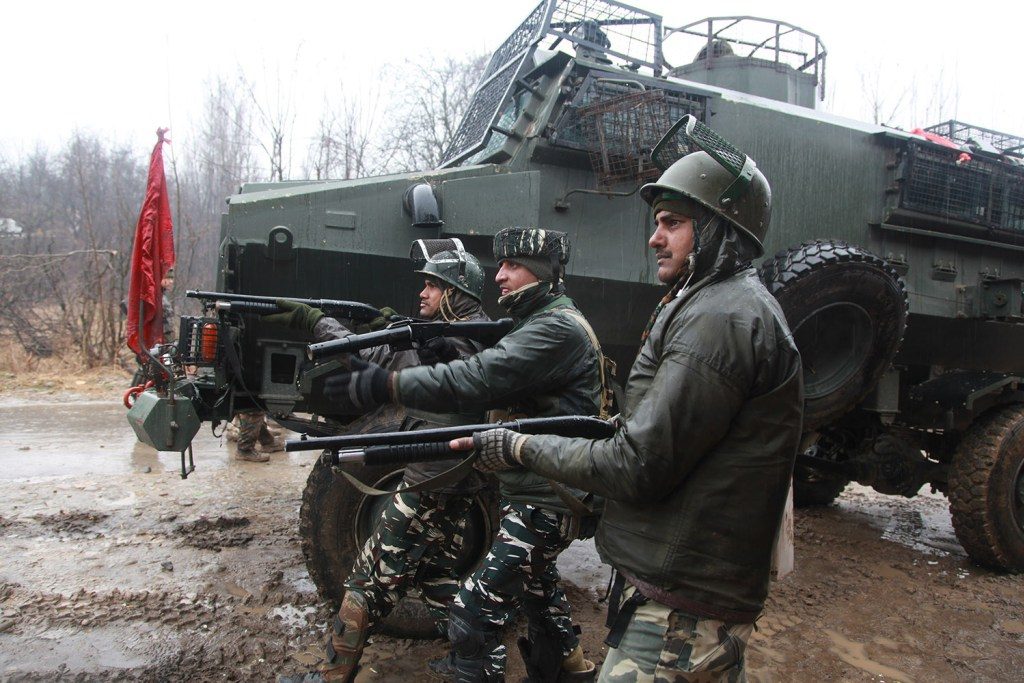 The four injured photojournalists were identified as Waseem Andrabi of Hindustan Times, Nissar ul Haq of Rising Kashmir, Mir Burhan of Asia News Network and Aijaz Ahmed of Kashmir News Service.
Talking to TwoCircles.net, Waseem Andrabi of Hindustan Times said this is not they first time they were attacked by the security forces but is going on since years.
"I was beaten and my camera was broken last time in the Downtown area of Srinagar by the security forces and last night despite showing our Camera to forces they fired pellets on us," he said.
He says after they crossed the barricade erected by protesting youth who were pelting stones near the gunfight site, they showed their cameras from a distance to the government forces, who were busy in handling the law and order situation.
"As soon as we started to move towards them, they showered pellets at us, despite us raising our cameras," Andrabi said. He added that he could have lost his eyesight forever if the pellets had hit him a few centimetres closer to his right eye.
He added if the international media and press freedom organisations don't intervene, it will be very difficult for them to work in Kashmir.
It is pertinent to mention that a picture of Andrabi helping an injured CRPF trooper in Jammu and Kashmir went viral last year.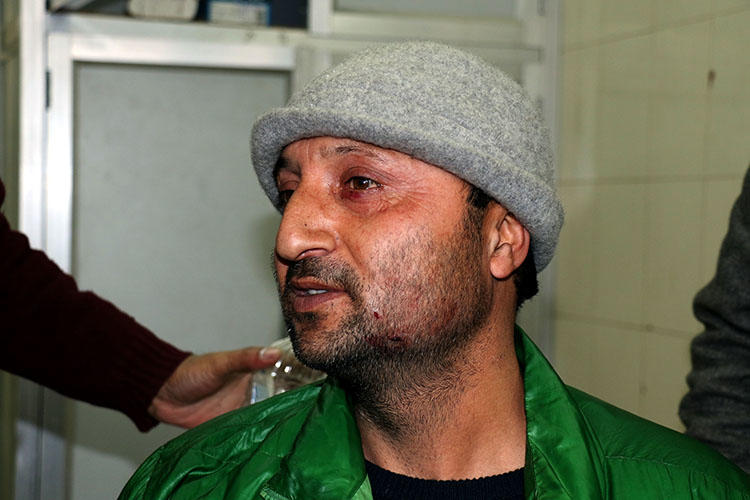 The very next day, one of the photojournalists, Nisar ul Haq, resumed work despite being injured. A photo of him taking pictures related to a story went viral on social media. Haq told TwoCircles.net that he was hit by pellets in his left eye, forehead, lips, face and neck.
"This can't stop us from working here. I picked up my camera again today, although I wasn't feeling well but I managed to cover the funeral of a local militant," he added.
Kashmir' Editors Guild express anger at the incident and said every time the issue is brought to the notice of the authorities, they are promised that they will investigate the issue. It has rarely happened that action was initiated against anyone for violating the basic conduct vis-a-vis media.
"One photojournalist has already lost an eye to pellets in Srinagar. While police is issuing statements on every single incident, it avoided even mentioning the incident in their routine daily statement," they said in a statement.
Soon after the incident, Reporters without Borders (Reporters Sans Frontières (RSF), an international body of journalists called upon the Indian authorities to conduct a full probe into the firing of pellets on journalists.
Issuing a statement on their Twitter handle, RSF said that the government forces' "violence" against Kashmiri photojournalists is "unacceptable."
"We call on #indian authorities to conduct a thorough investigation on this blatant attack on press freedom. #JournalismIsNotACrime," RSF tweeted.
Issuing a statement regarding attack on photojournalists, Kashmir Press Photographers' Association (KPPA) said that the photojournalists visited the encounter spot in Shopian to carry out their professional duties. "They were showered with pellets from a close range. KPPA believes that the oft-repeated assault on the photojournalists is uncalled for, and employing such tactics by the government forces won't deter us from carrying out our professional duties," the statement said. They urged state Governor Satya Pal Malik and Director General of Police, Dilbag Singh to look into the matter and order a magisterial enquiry and strict action against the erring personnel.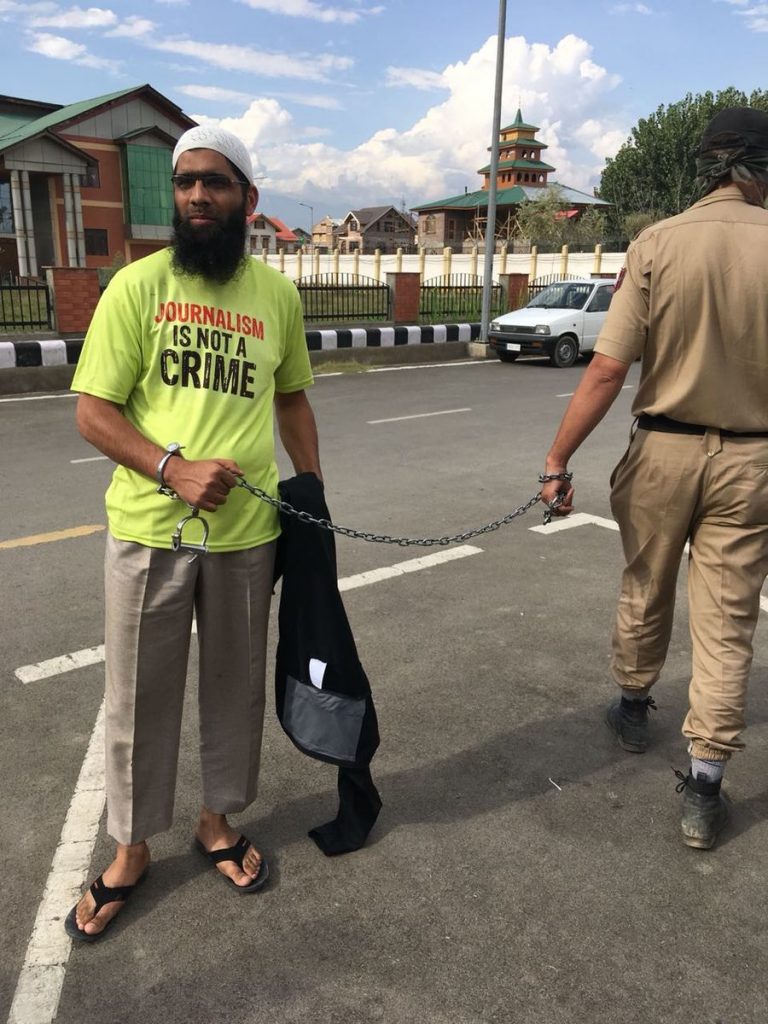 Another photojournalist Basit Zargar said attacks on journalists had become a norm now as they were being targeted continuously for carrying their professional duties.
"In 2016, we were on indefinite strike because we were targeted by forces multiple times. That time, the government had assured us that the action will be taken but that was a mere eyewash" said Zargar.
He added that it was becoming very difficult for journalist especially photographers to work here now because "photographers have to reach the spot first to get the visuals and pictures and we become soft targets for the forces."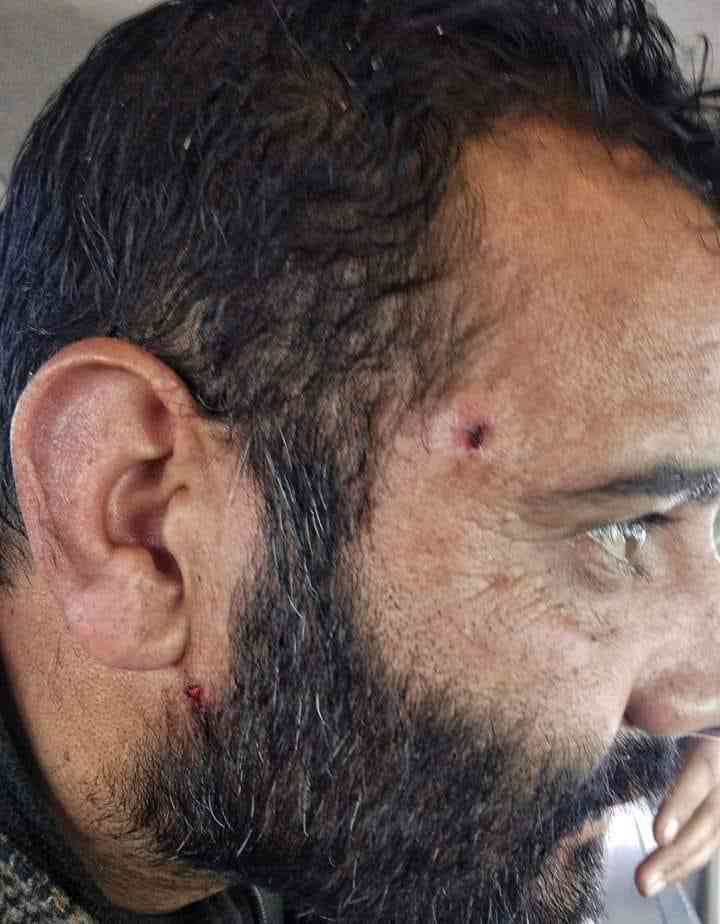 Mukthar Khan, President of Kashmir Press Photographers Association (KPPA) while speaking to TwoCircles.net said, "We try our best to raise the issue with the concerned authorities and it's up to them to take the action but unfortunately we never saw any kind of action against the culprits."
On Thursday, the Jammu and Kashmir Police stopped many journalists from covering the funeral prayers of the militants killed in North Kashmir's Baramulla district. The journalists said they had to return as the police didn't allow them to reach the spot.
Calls made by this correspondent to Swayam Prakash Pani, Inspector General of Police, Kashmir Zone went unanswered.
SUPPORT TWOCIRCLES
HELP SUPPORT INDEPENDENT AND NON-PROFIT MEDIA. DONATE HERE