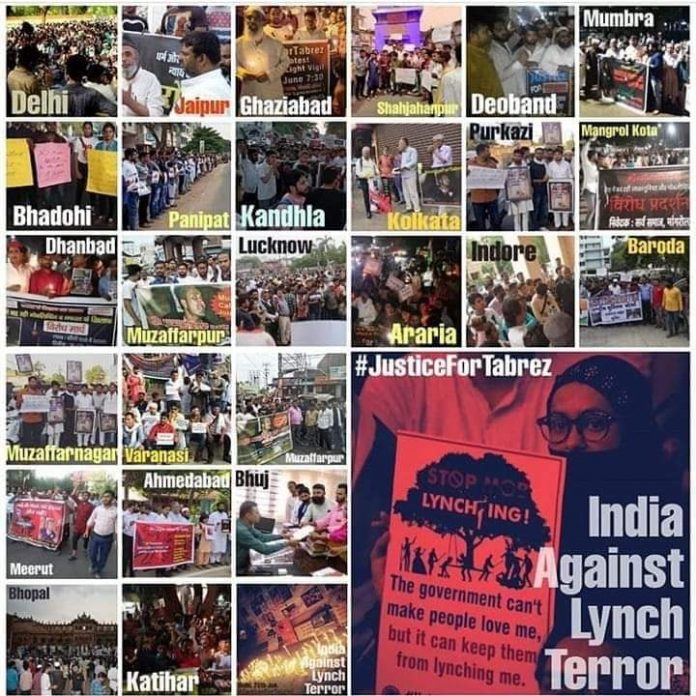 TCN News
Videos of 24 year old Tabrez Ansari being brutally beaten up on 18th June, before being forced to chant " Jai Shri Ram" are still being circulated on social media sparking outrage and protests across India.
---
Support TwoCircles
---
On 1st July, Paul Newmman Kumar Stanisclavas, representing Center of Africa Development and Progress (an NGO) of South Africa, a non-permanent member of UNSC, raised the issue of increasing cases of mob lynching and hate crimes against Indian Muslims and Dalits. He raised the issue in the regular session of the 17th Meeting of UN's Human Rights Council.
Although the lynching of Tabrez was not voiced strongly in the Indian Parliament, it has reached the international level in the UN meeting held in New York.
While in India, the call for mass protest all over India was first called on 26th June and after that every day in some part of India and even in the United states of America and United Kingdom. The protests are still on demanding justice for Tabrez and enactment of a strong law to curb hate crimes against Muslims; punishment to the people involved in lynching and to the officials who have not acted promptly to prevent lynching.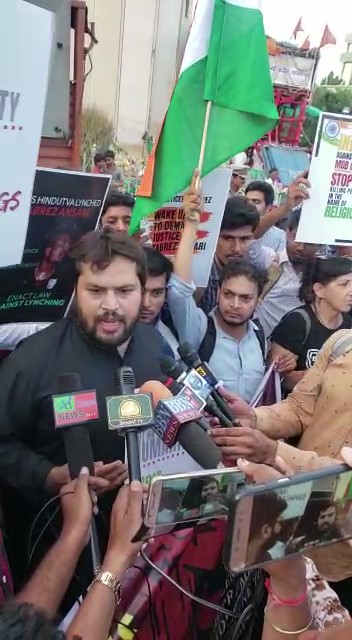 Within minutes, the protestors were taken away by the police.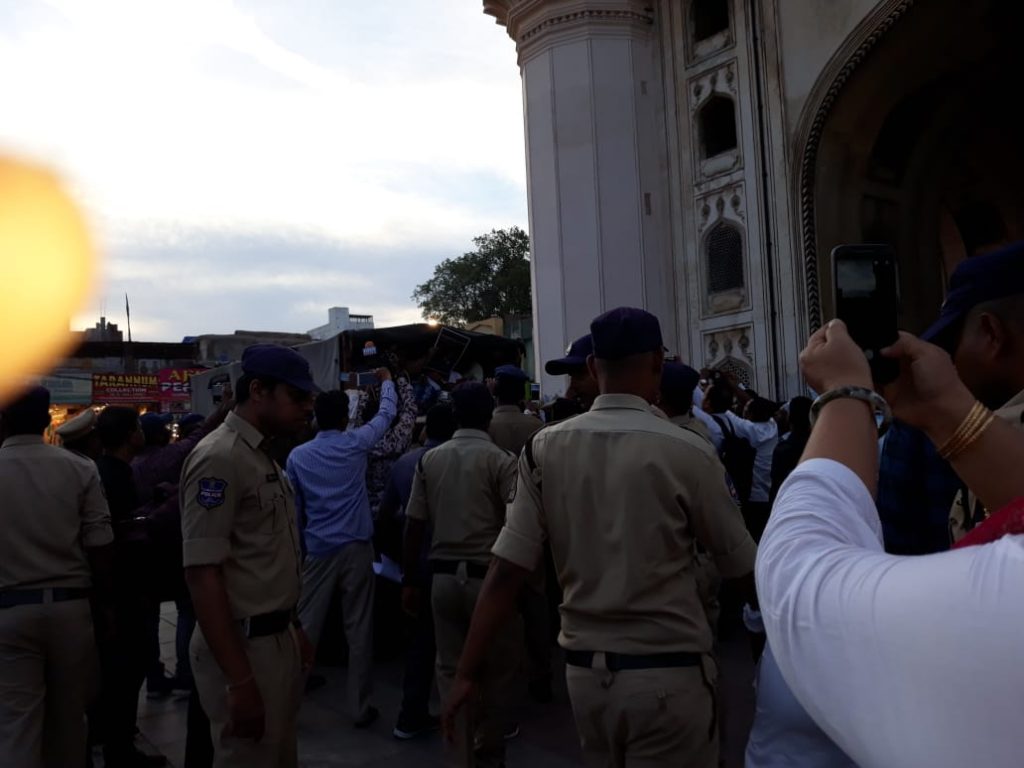 In many places the protests were done peacefully while in some places like Hyderabad, the officials refused to give permission to conduct the protest resulting in detaining the people who came out to protest. While in Mawana and Merut the police resorted to lathicharge and even filed FIR.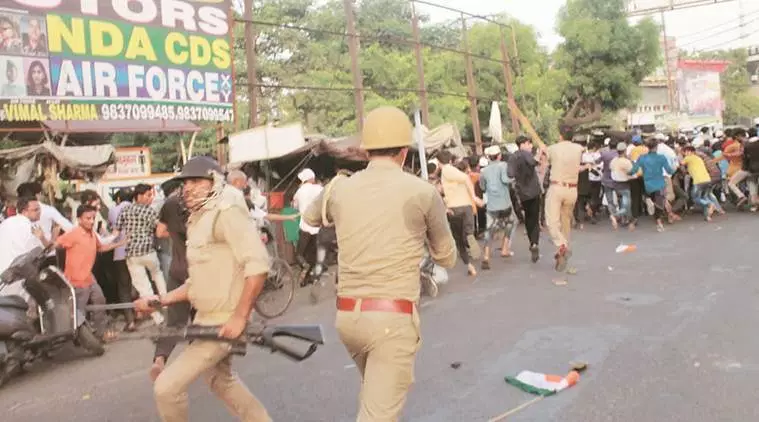 In Barsi, Maharasthra after the protest, a memorandum was also submitted to the collector. "We strongly condemn brutal murder of Tabrez Ansari, we want government to take action against culprits. It is time now for Muslims to come under one umbrella to prevent ourselves from such brutality otherwise we will be experiencing lynching in other states as well." said Zafar Shaikh,Secretary, Udan Foundation, Barsi.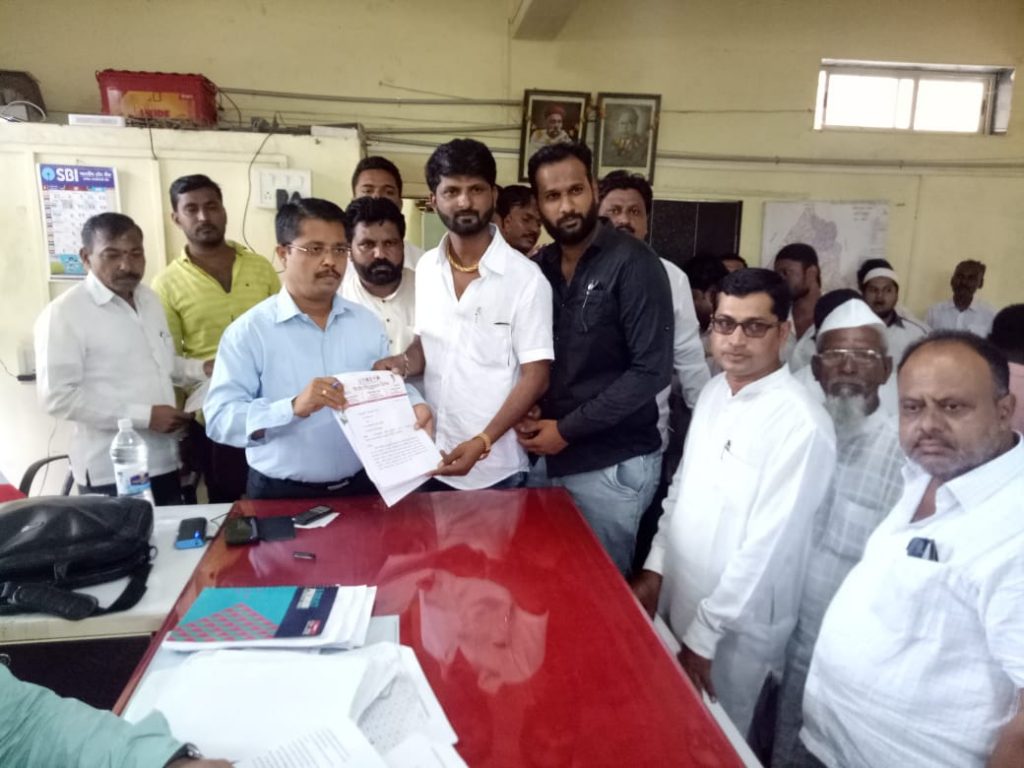 In Solapur also a memorandum was given collectively demanding for a strong law against lynching which has provisions for strictest punishment to the guilty. " We condemn the lynching of Muslim-Dalits. We also demand about 1 crore compensation to the victim's family." added Hasib Nadaf of Solapur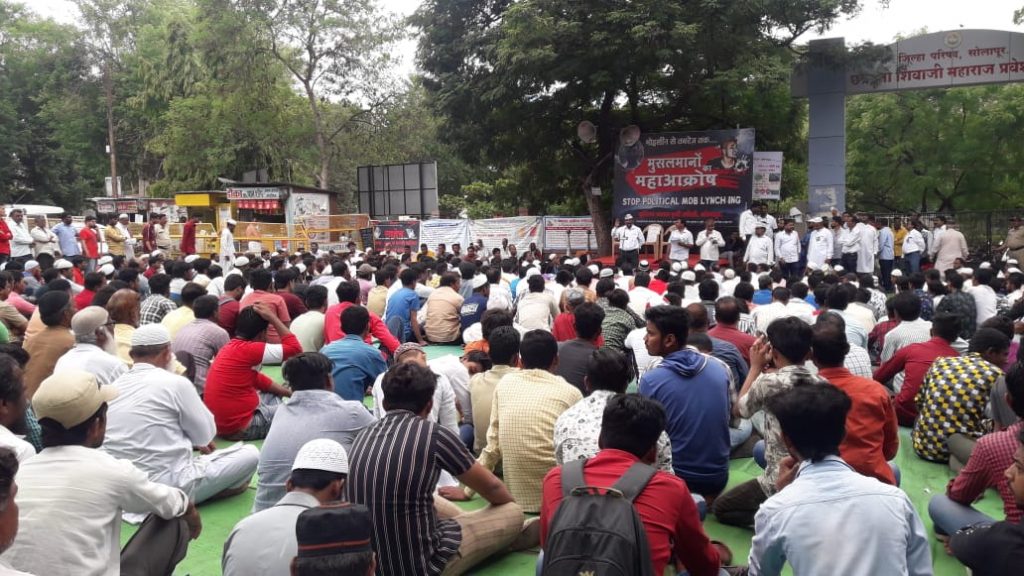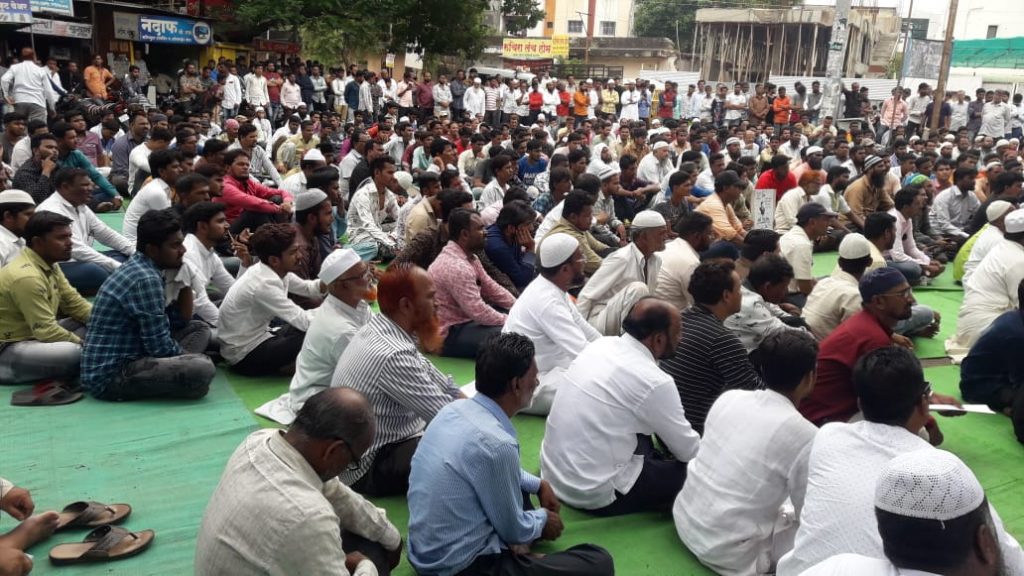 The biggest protest in India was held in Malegaon, Maharashtra. The protest was called on 1st July by Jamiat Ulema and thousands of Hindus and Muslims  from all walks of life, gathered to voice their protest, disrupting the traffic for several hours. And due to this, a half day holiday was also declared in Malegaon.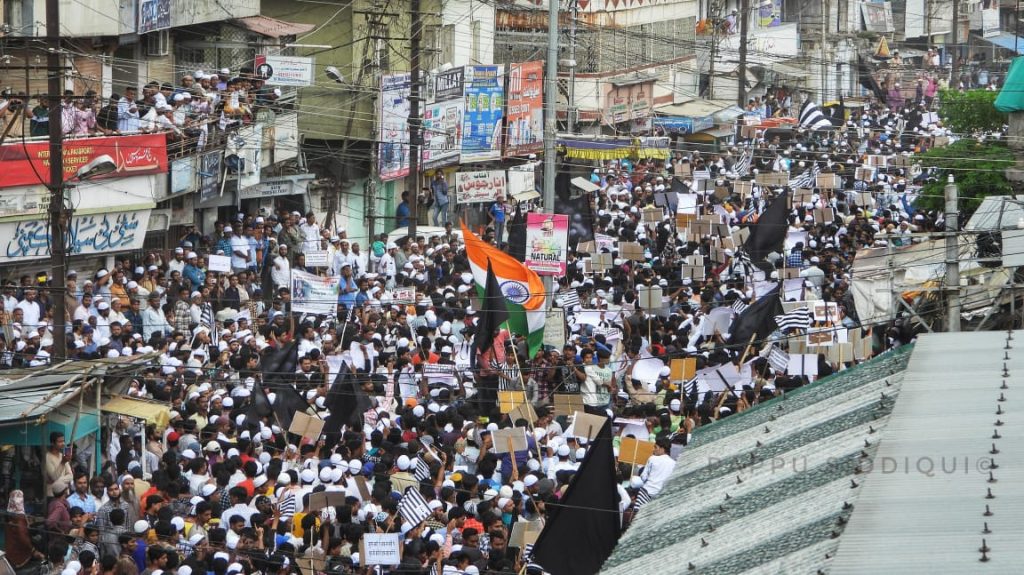 The protest march started from the historic Qela and passed through Khyaban-e-Neshat Chowk, Ashrafia Chowk, Maulana Azad Road, Mushawerat Chowk and Mohammad Ali Road before culminating at Shahidon Ki Yadgaar.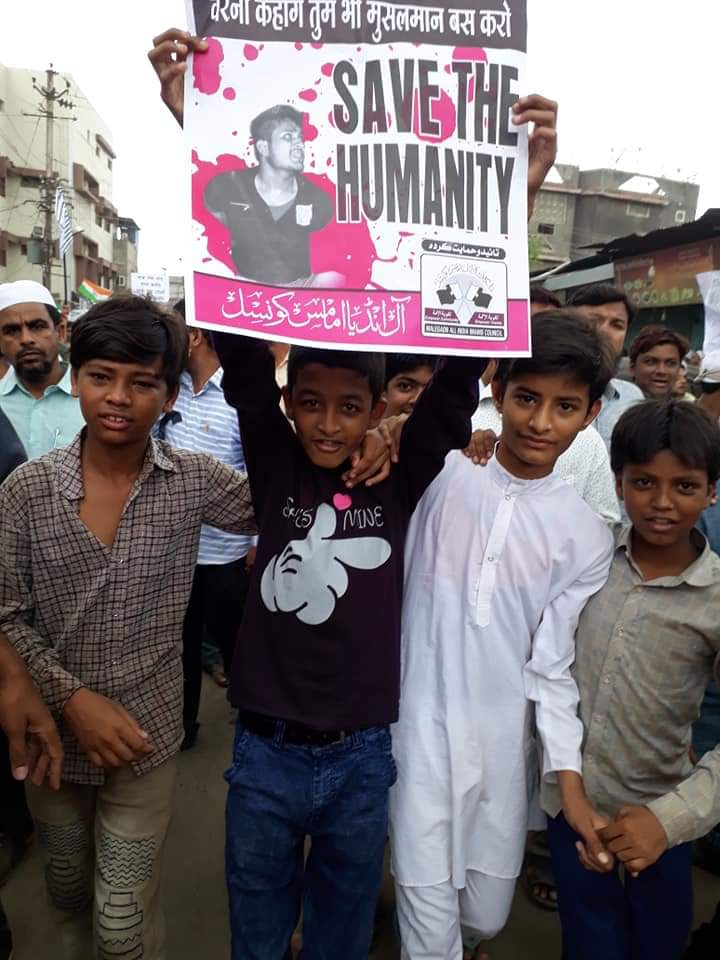 The protestors were also carrying Indian the tri-colour flag and placards. Many protestors said the lynchings are state sponsored and that mob lynching is terrorism.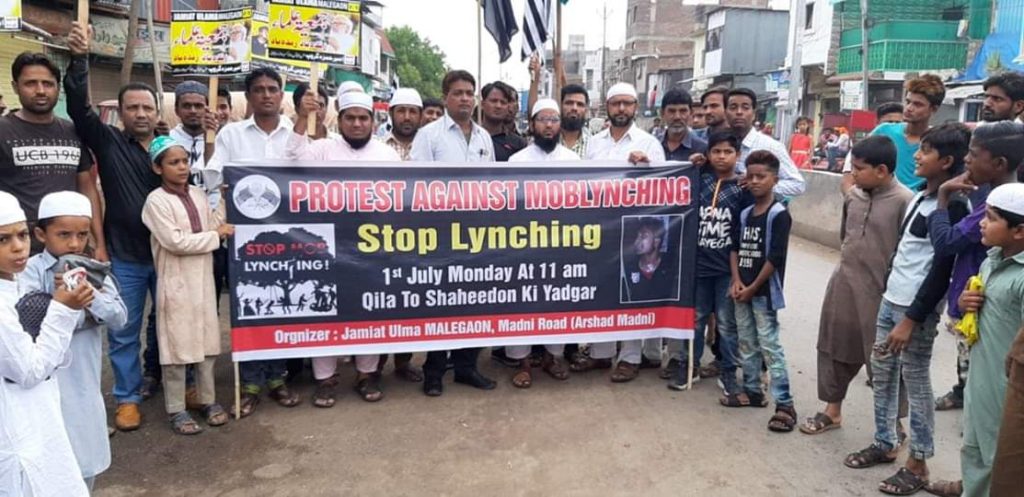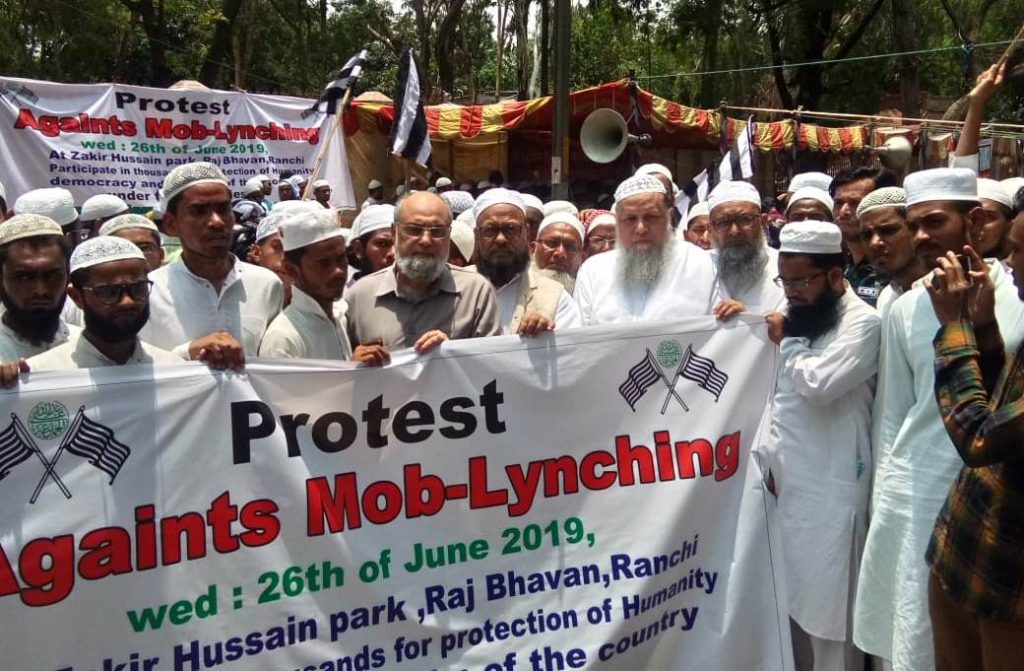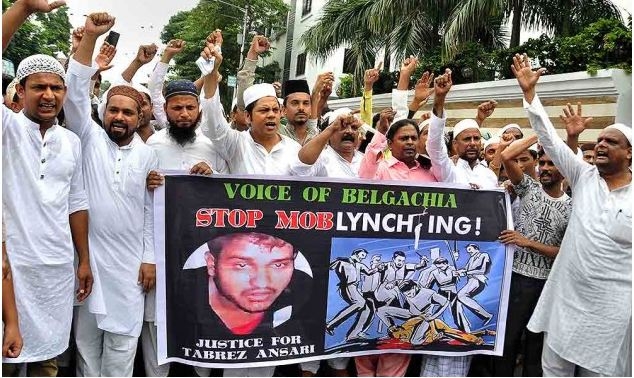 Activist M A Ali of Kolkata, All India minority forum who is also the president of Indian Karate Association, has been working from several on communal harmony said, " Killing a single person is killing entire humanity. No religion teaches to Kill,I strongly Condemn Mob lynching and this should be Banned and any one tries to do so must be hanged Publicly." M . A. Ali who is also president of Universal peace rally committee also said, "Every one must learn Self defence."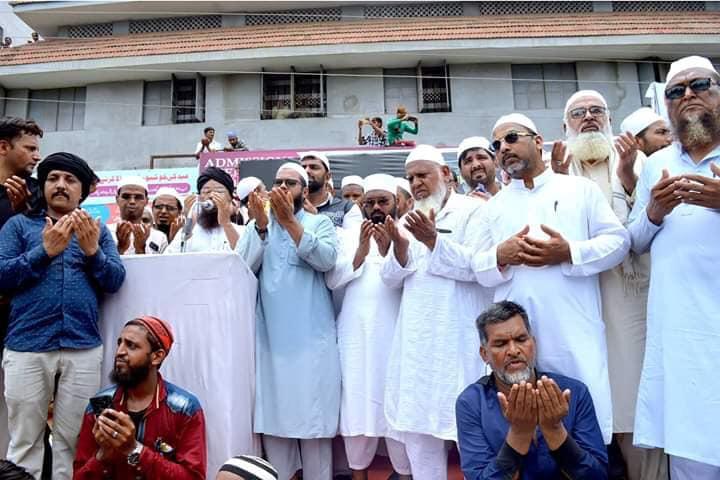 Youth in Kannur and Chemmad also gathered to protest against the lynching in different places of Kerala.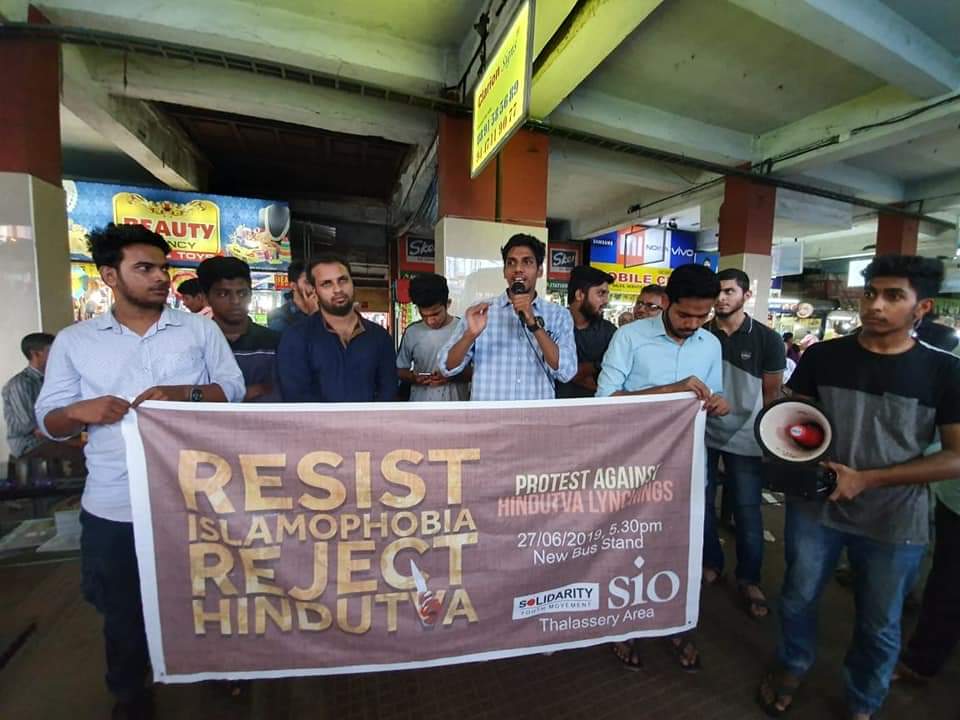 They shouted slogans against fascism and the ideology that is spreading Islamophobia.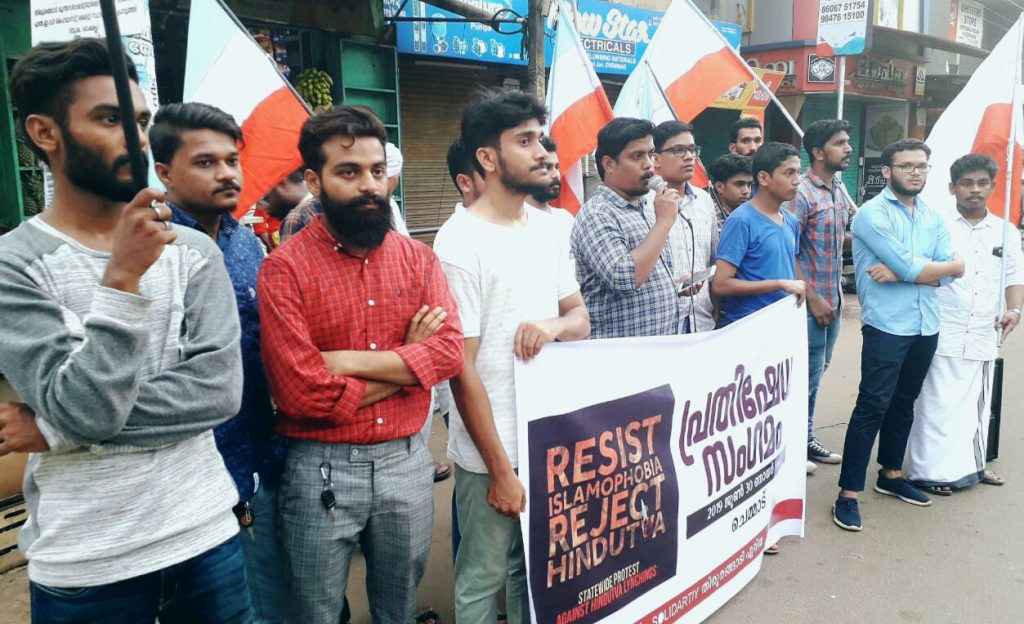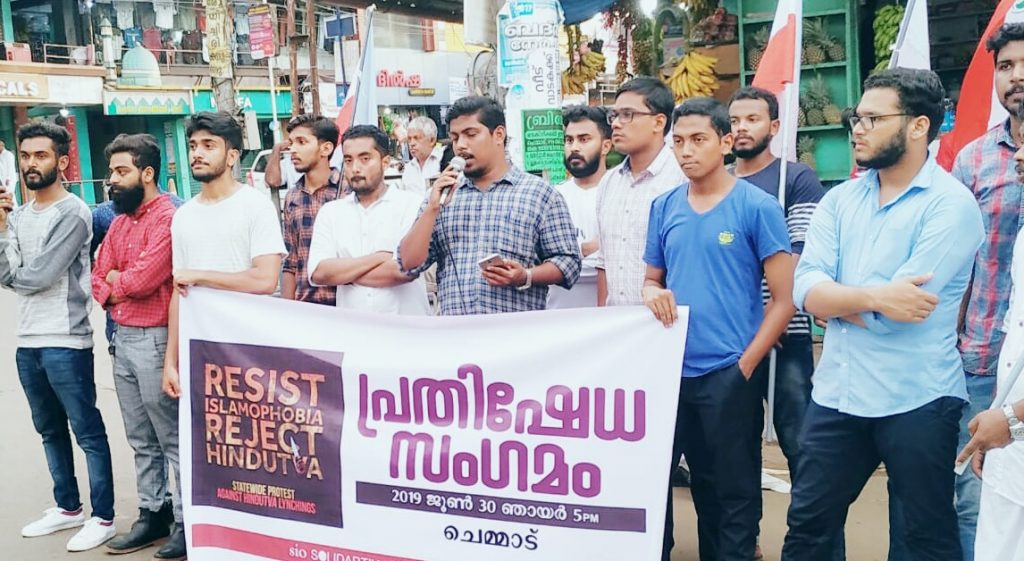 In Giridih, Jharkhand, the protest was called by India Union Muslim Leauge and they held a large banner with the names, religion and place of the victims who have been lynched in the last 5 years.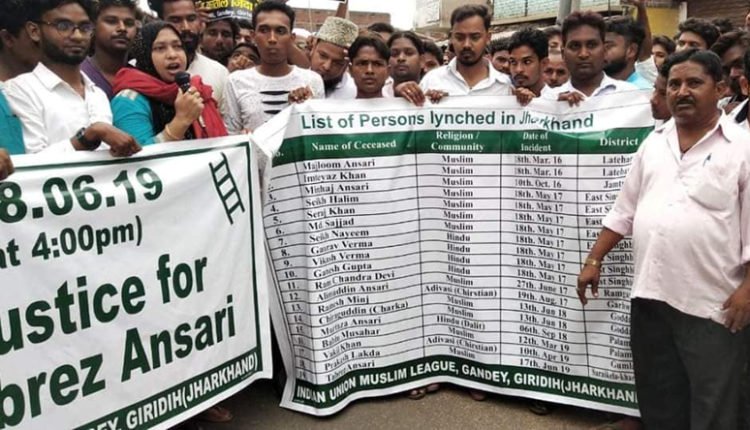 People in Boston and Chicago gathered to protest against the lynchings that have been taking place in India from the last couple of years on various pretexts by the right winged mobs.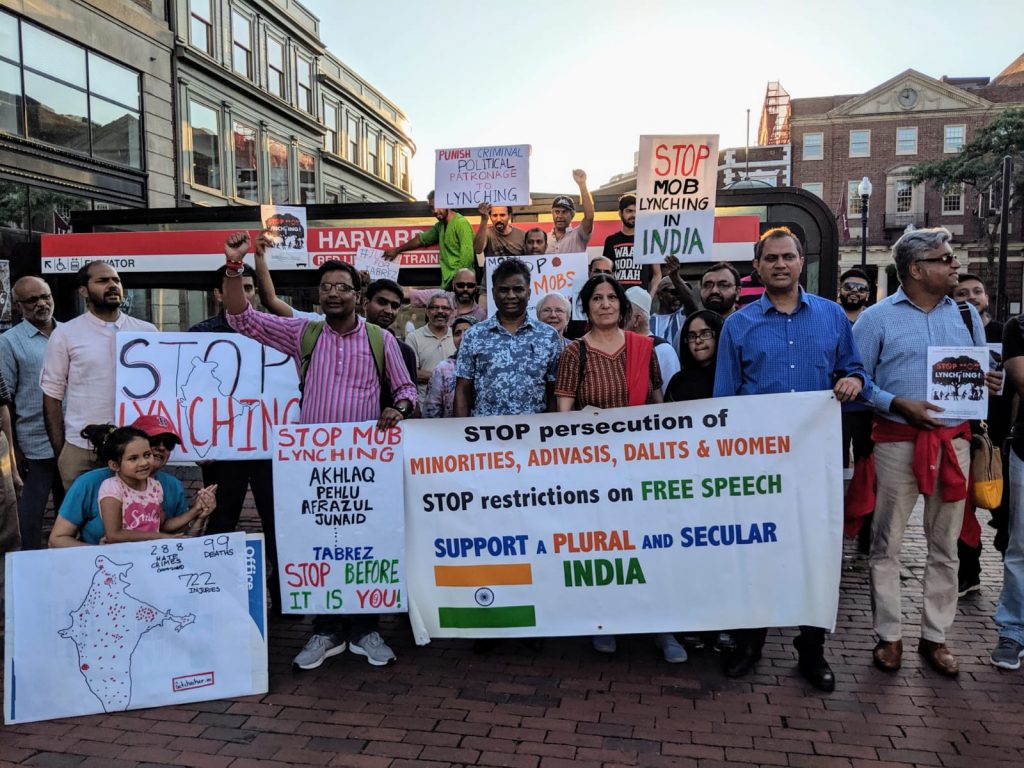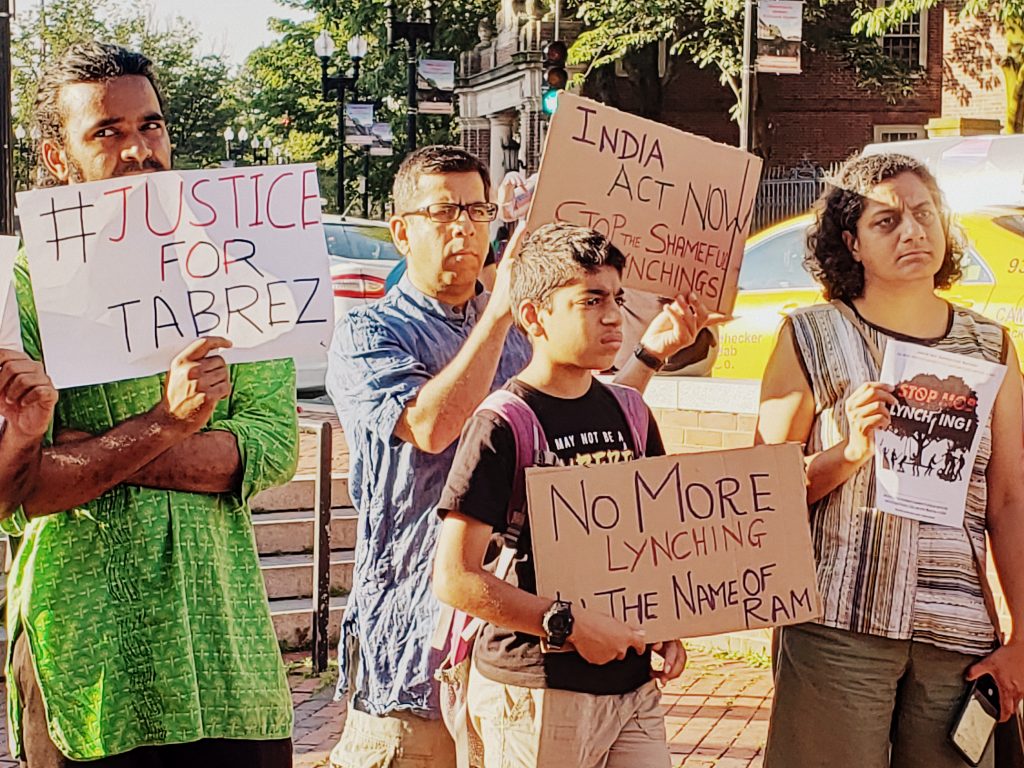 While in London, UK, a lone protestor, a middle aged woman, stood in front of the Bharat Bhavan in Central London, with a placard of Tabrez, demanding that lynchings be stopped.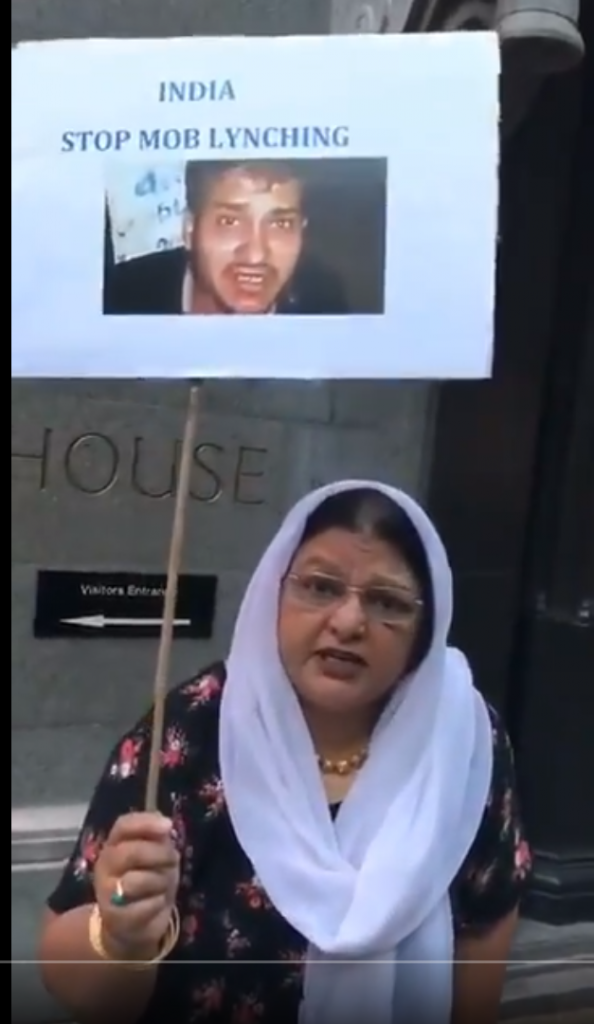 Young activist, Wali Rehmani, has said in a talk show and an interview that these killings are no longer straight cases of mob lynchings but political murders. When the guilty are garlanded, given jobs and lauded by a ruling party instead of being condemned and punished, it displays political agenda and are political murder.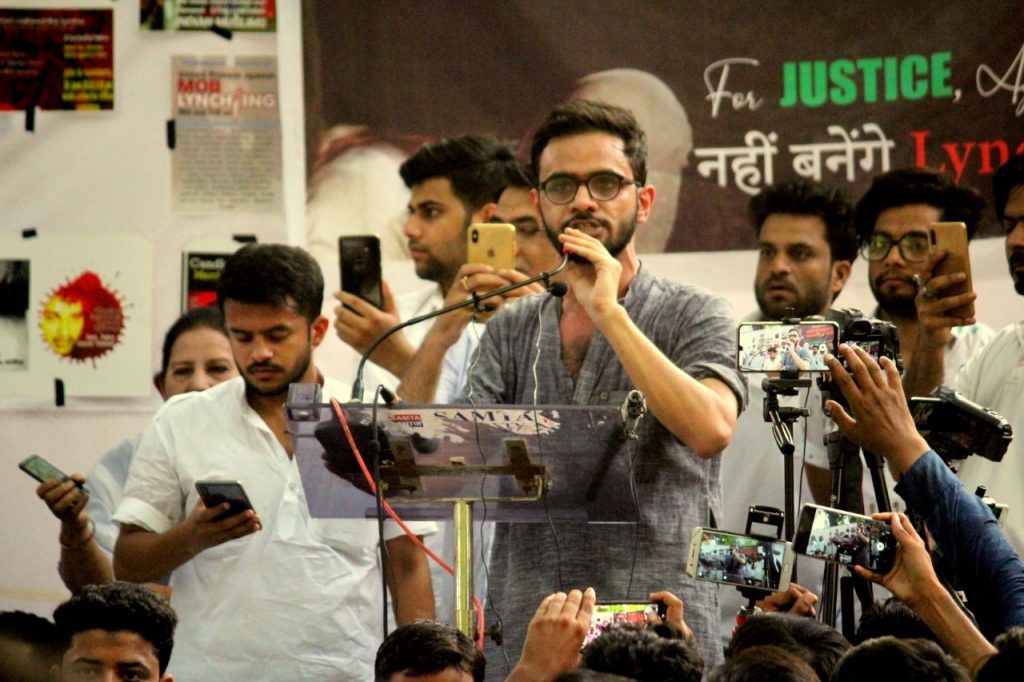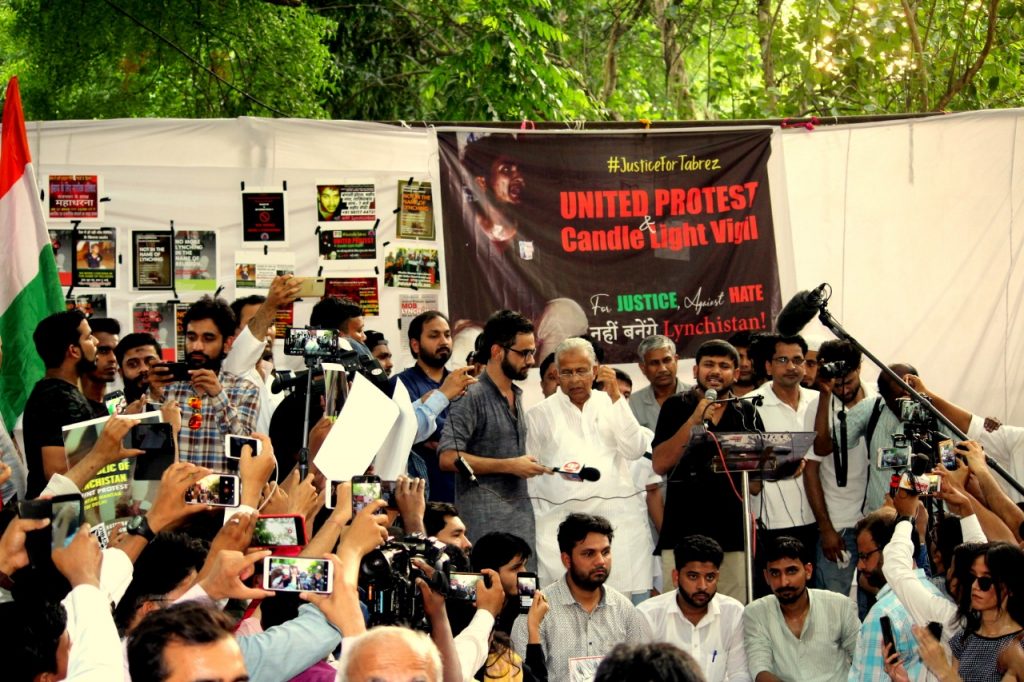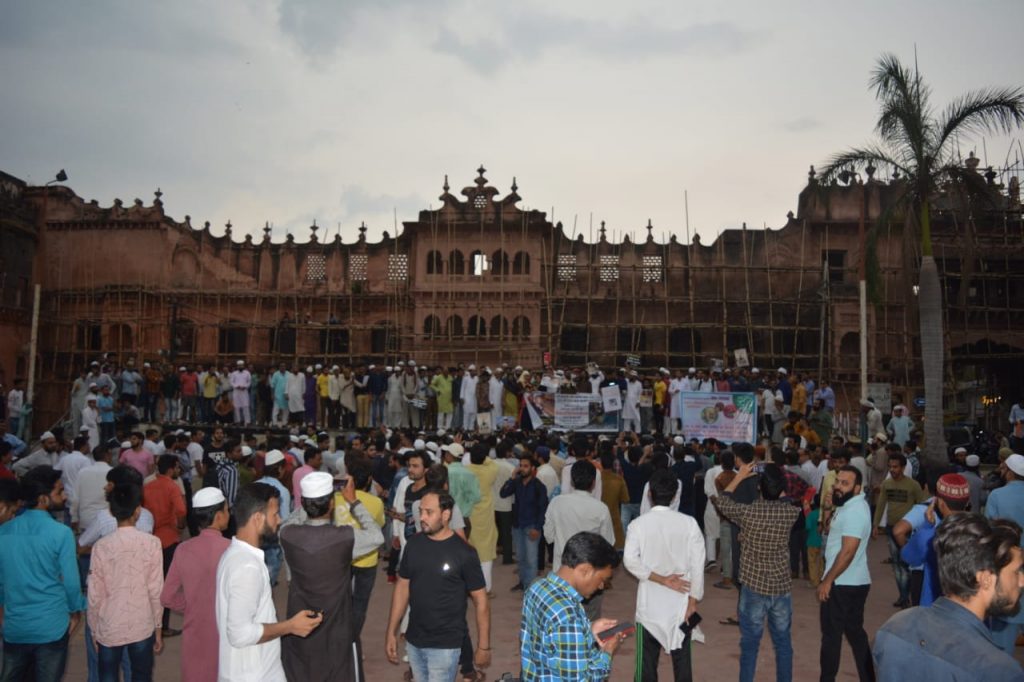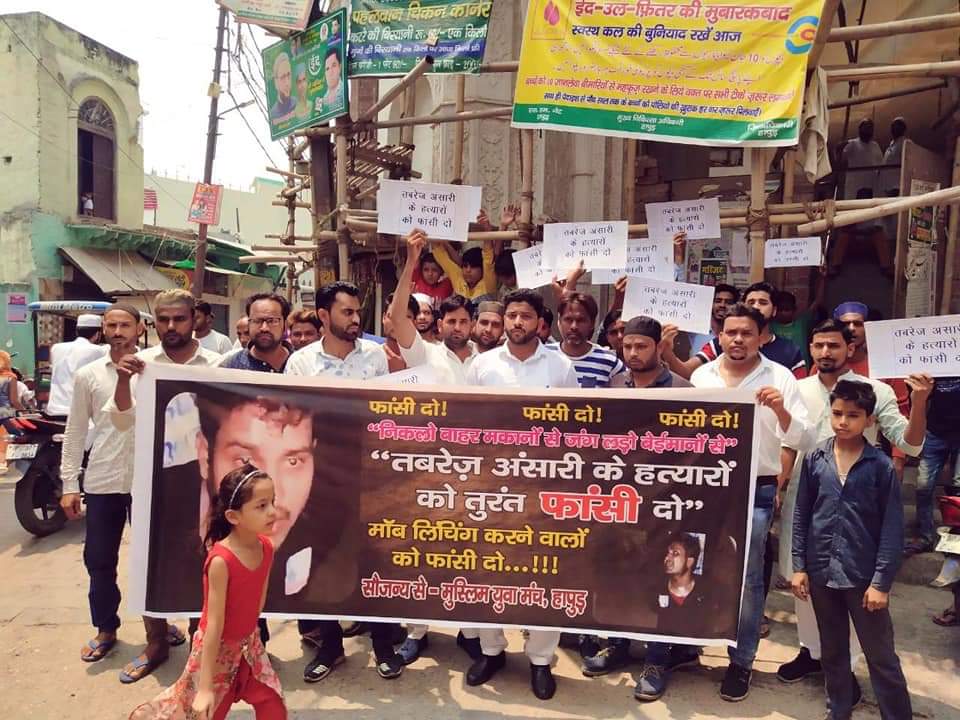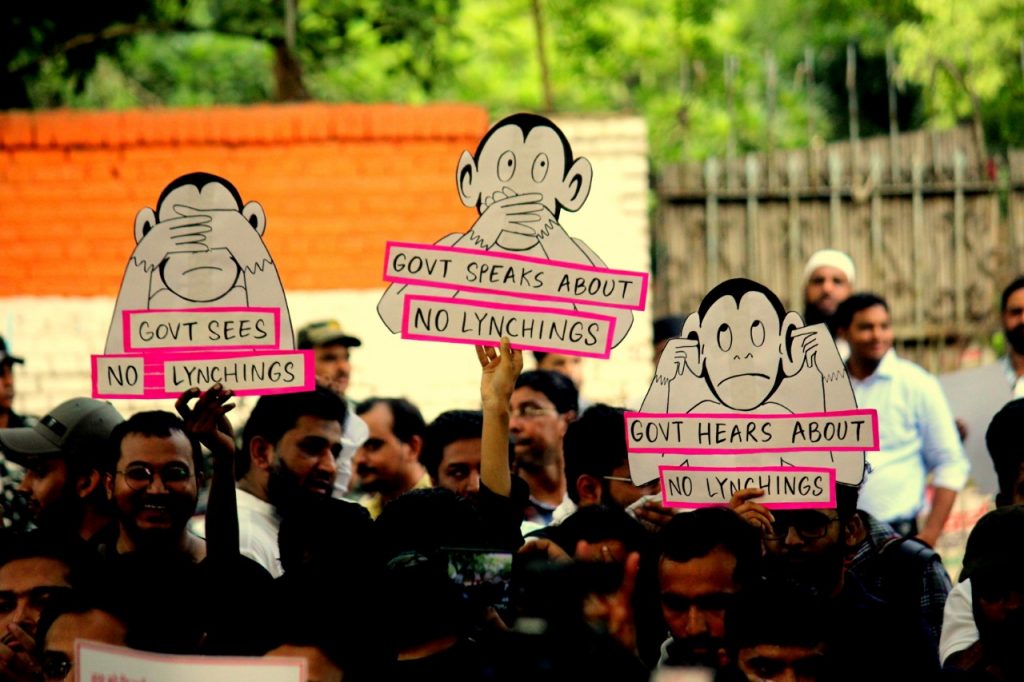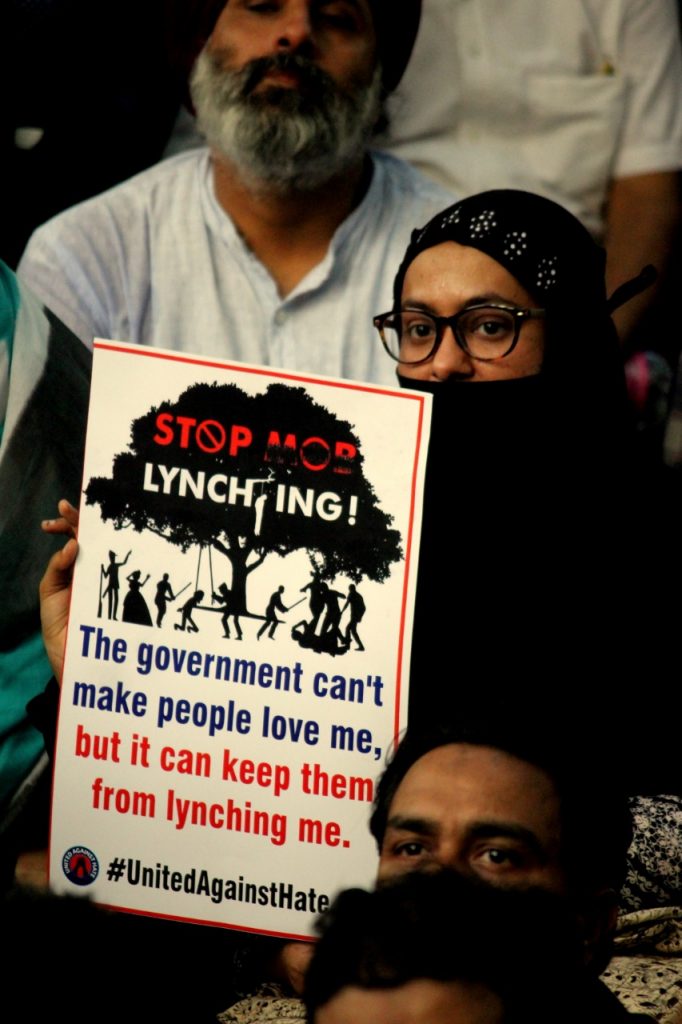 In Metiaburz, Kolkata thousands came out to protest against the lynching of Tabrez and others under the leadership of Amin Ansari of KGN Welfare Trust.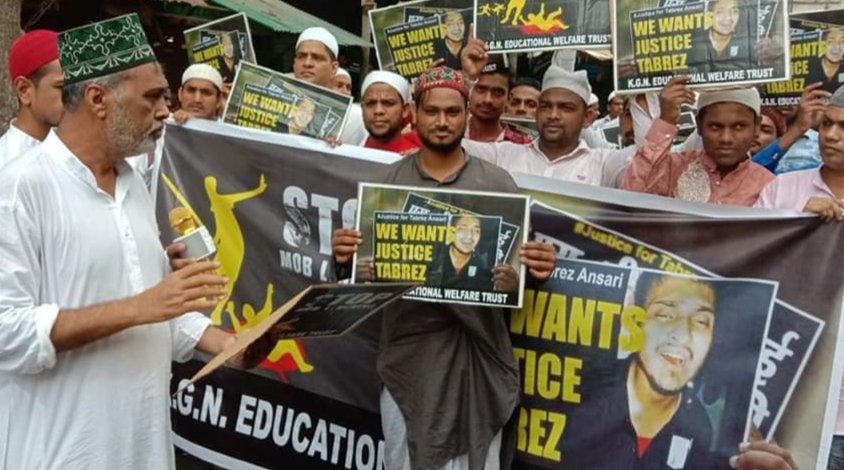 The protests have not stopped yet. The latest one was at Osmanabad held today.
Asif Hussain, peace activist from Vasco, Goa says, " We have seen the transformation of our great Nation Hindustan. It is now being referred in various quarters and shamefully reported in the United Nations too as lynchistan. It is regrettable that the authorities and administration do not consider this serious dent into the psychology of India."
"Unfortunately the administration and the government, both at the centre  and states in which these incidents have been happening do not  realise their responsibility. The Civil Society needs  to again put pressure and make those at the helm of affairs realise their negligence and  irresponsible approach" he concluded.
Protests are still going on at various places while in some the people are not allowed to protest as in surat, on 5th July, when the police not only arrested the organisers but also opened fire in the air and used tear gas shells to disperse the protestors as the protest was happening despite permission being denied.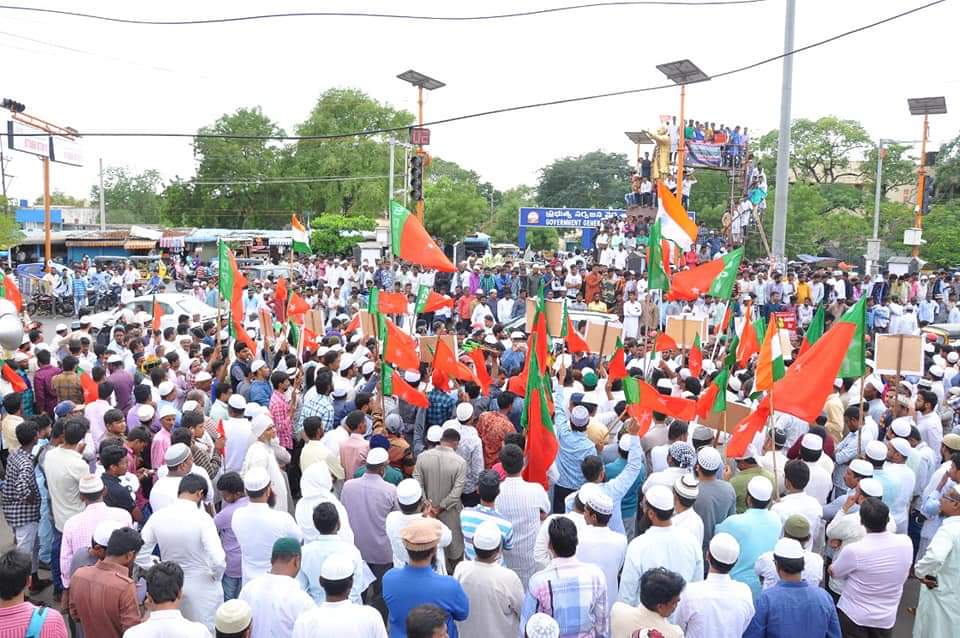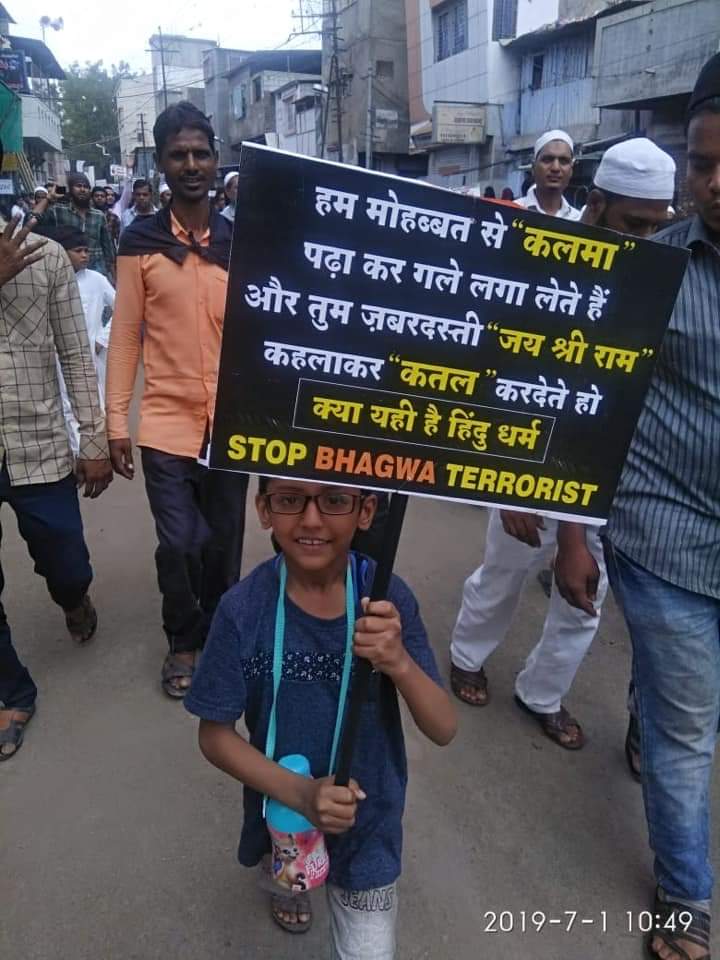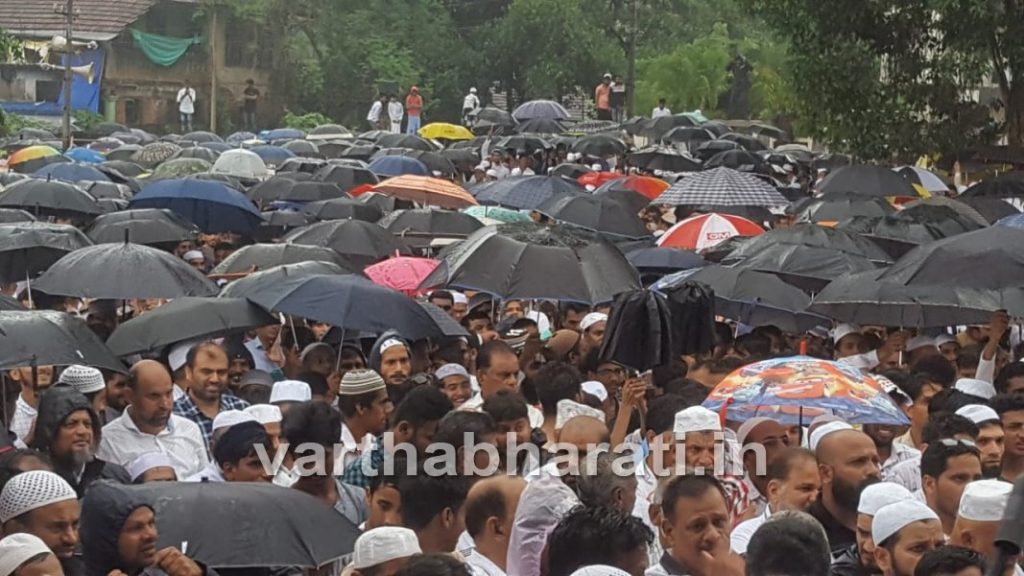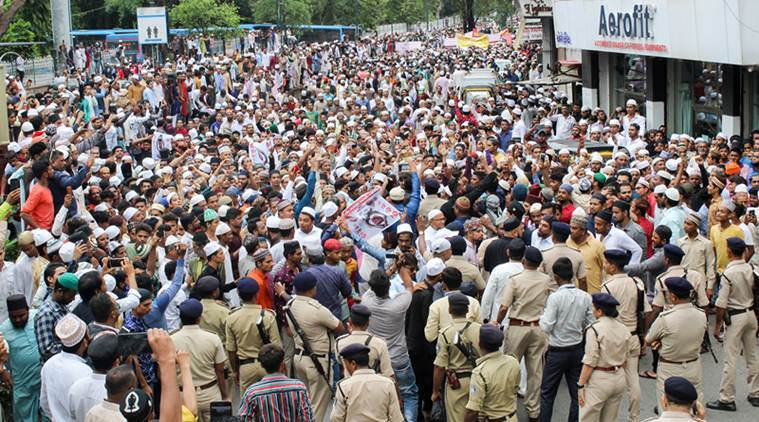 In Bhatkal, thousands of protestors joined the march called by Bhatkal's socio-political organsiations Majlis-e-Islah wa Tanzeem, despite the heavy downpour.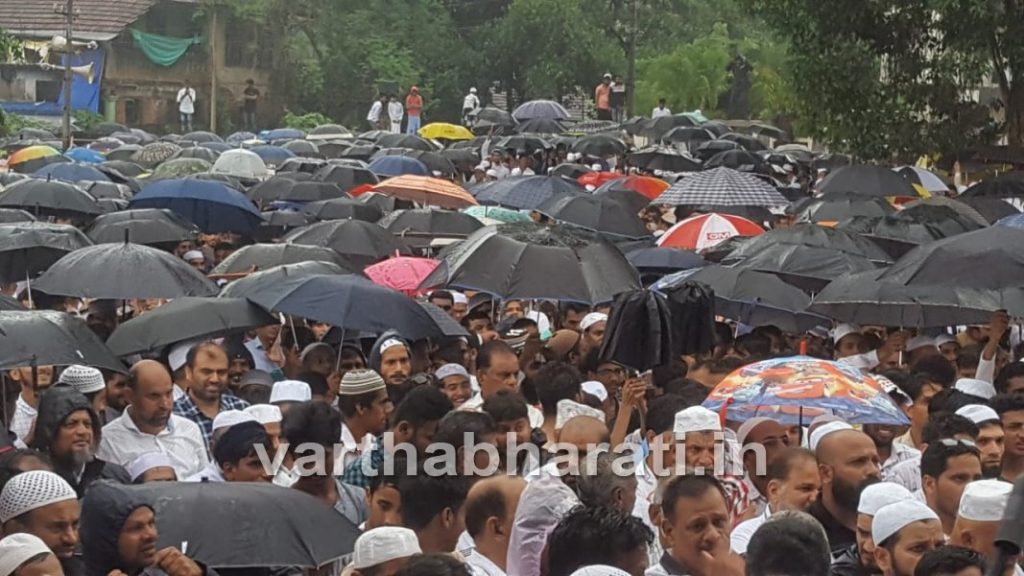 In Kurnool, the call was given by SDPI and attended by a large number of people after the Friday namaz.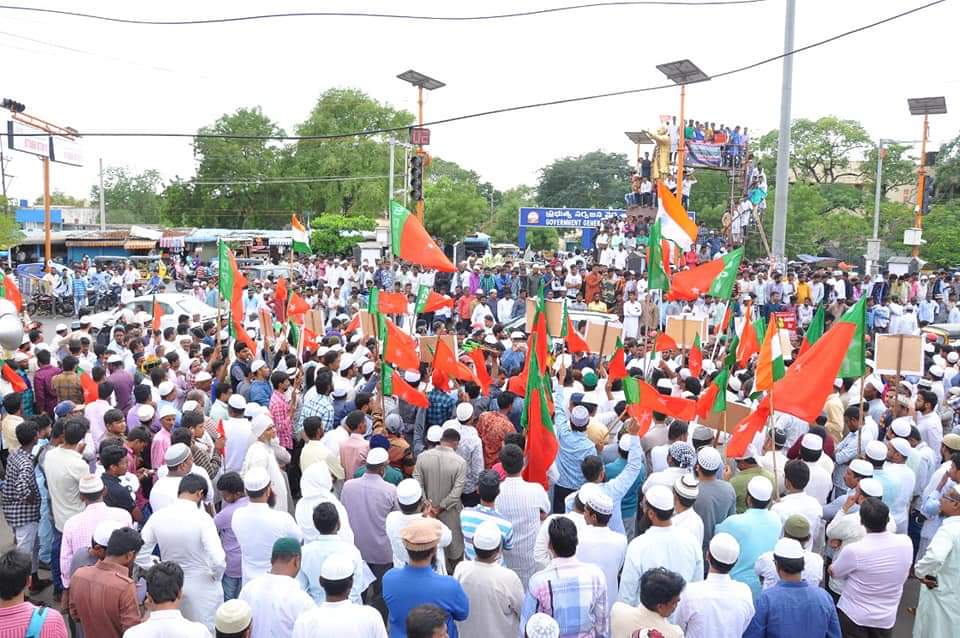 A very interesting picture of the protest against mob lynching has been circulating on WhatsApp with an even more interesting caption. The protest was on 1st of July and we are trying to locate the place where the protest was held.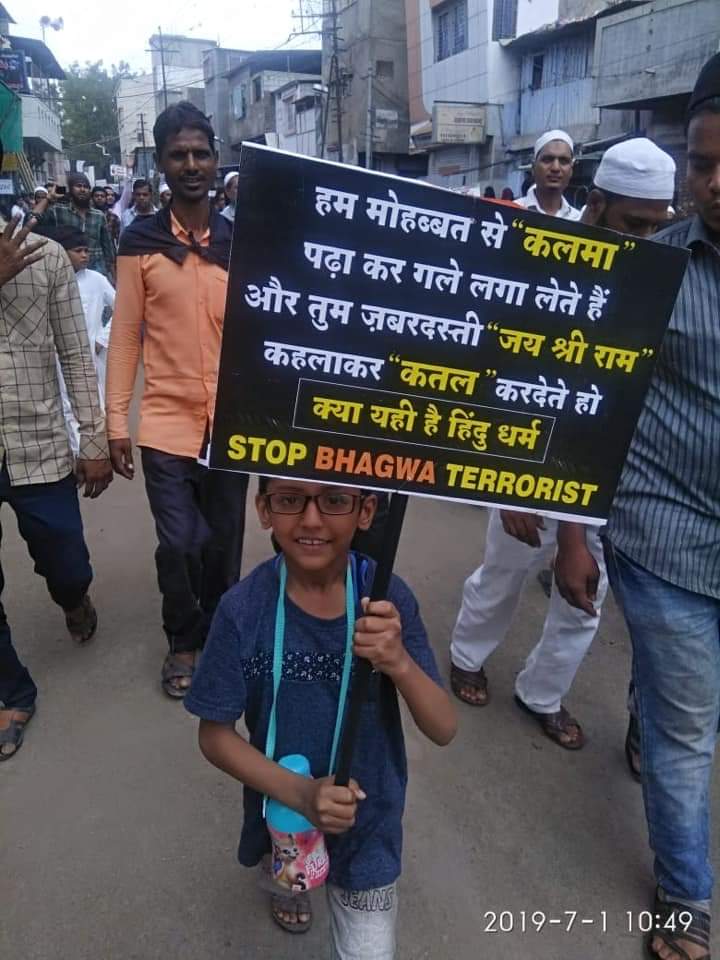 SUPPORT TWOCIRCLES
HELP SUPPORT INDEPENDENT AND NON-PROFIT MEDIA. DONATE HERE