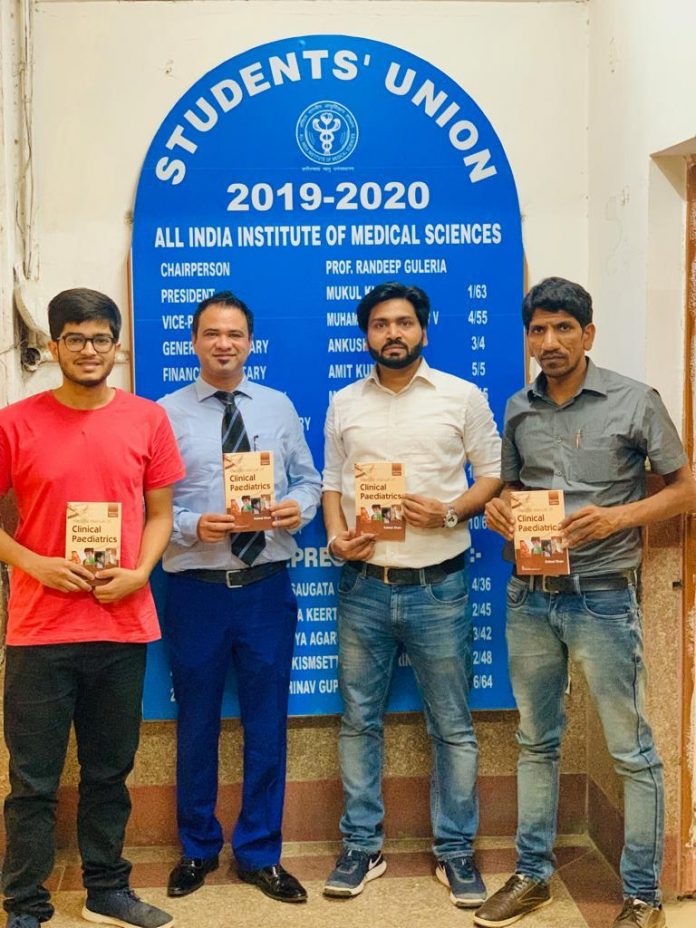 TCN News
Dr .Kafeel Khan's 'Manipal Manual of clinical paediatrics' was launched yesterday, 14th July at Café Jamia, Jamia nagar, New Delhi.
---
Support TwoCircles
---
Dr. Harjit Singh Bhatti -IMA spokesman, Dr Amrendra – President RDA AIIMS & Dr Abdullah released the book which was distributed to the interns and MBBS students present there.
Dr. Khan shared that he was approached by several people from both within and outside the medical fraternity to write a book about his experiences in jail and the treatment meted to him under the leadership of Yogi Adityanath the Chief Minister of Uttar Pradesh. However he decided to write 'Manipal Manual of clinical paediatrics' for this year.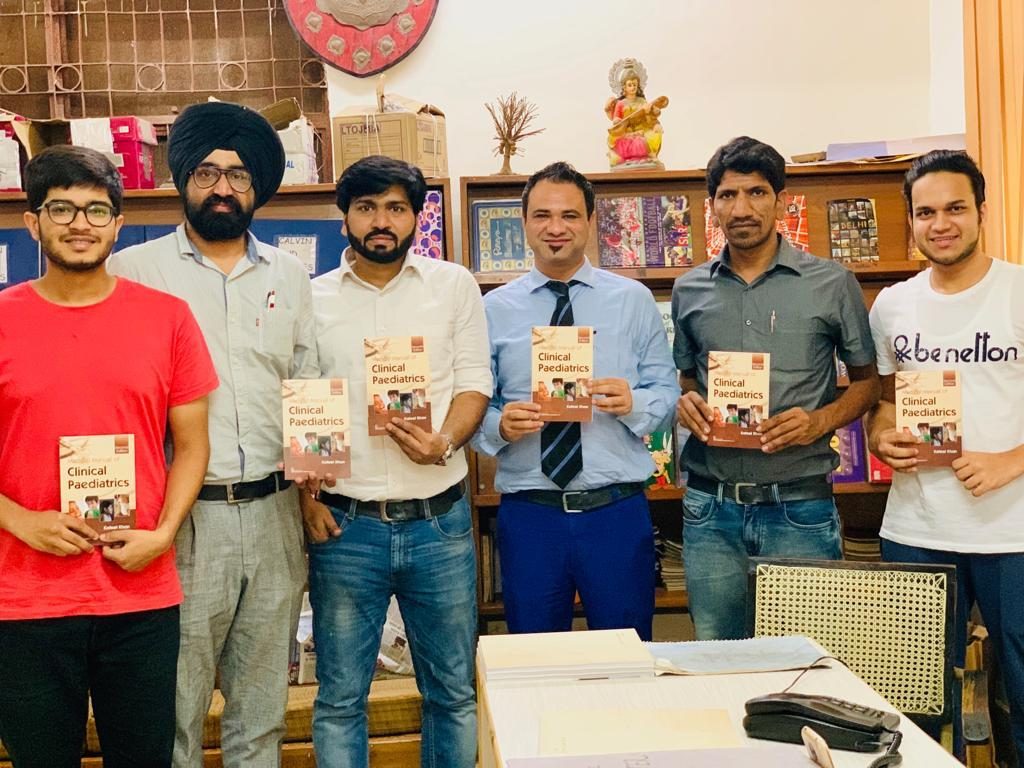 "This manual gives you the quick revision of good history taking/examination in a very simple manner. This manual contains a number of mnemonics/ tables/ charts/ diagrams/ formulas and easy to remember principles which will enable easy registration and recall of the clinical aspect of paediatrics", he said at the launch. "And I hope it encourages more and more young people into taking up medicine as a profession".
The doctors present for the occasion congratulated the author for this excellent addition to the medical student's book shelf which they believe will be carried by students starting their clinical trials in the years to come. They wished Dr Kafeel good luck for his future endeavors.
The event was organized by Students Union AIIMS President Mukul & Gen Sec Ankush Garg and attended by more than 100 students all of whom received a copy.
The book will be released in Aligarh /Delhi /Lucknow /Gorakhpur /Calcutta over the weekend.
SUPPORT TWOCIRCLES
HELP SUPPORT INDEPENDENT AND NON-PROFIT MEDIA. DONATE HERE