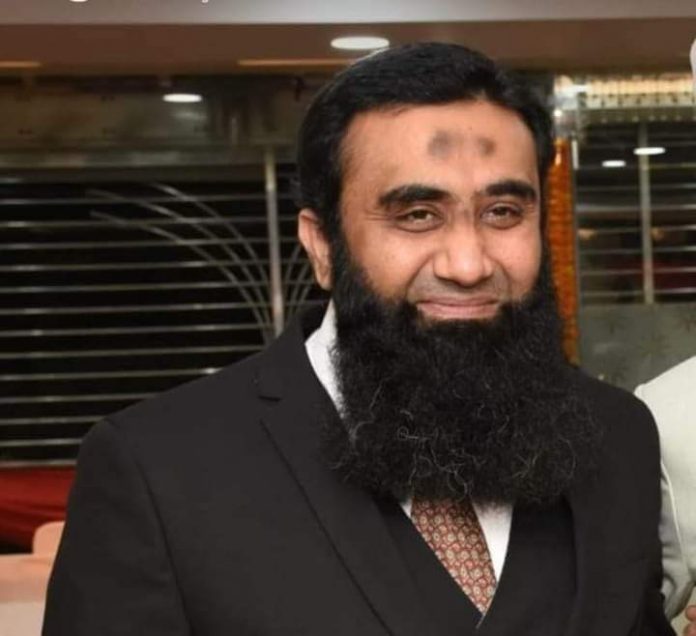 By Musheera Ashraf, TwoCircles.net 
Lucknow: A Muslim Corona Warrior from Rajasthan, Dr Azizuddin Sheikh who was fighting COVID-19 as a front line worker lost the battle to the deadly virus after contracting it 45 days ago, leaving his family in distress.
---
Support TwoCircles
---
Dr Azizuddin was a 40-year-old corona warrior from Rajasthan and has been a topper of his batch all through his study period. He also served in Arab countries for a few years and was serving as a paediatrician at Avanti Bai Hospital and Duffein Hospital, Lucknow.
"No one ever thought that in the continuous fight to save others, he will lose his life," says Saad, a close relative of Dr Azizuddin.
His relative said that Dr Azizudin was a dedicated doctor who was working 16 to 17 hours battling the pandemic. He is survived by a wife and three small children. The family is worried about their survival and find themselves in a dilemma as he was the only earning member of the family.
Uttar Pradesh reported its highest single-day spike of coronavirus cases on 16 July and the state also reported its highest single-day deaths.
According to a family member, when Dr Azizudin started feeling the symptoms he isolated himself and then got himself tested.
He used to console his family by saying "Don't worry, I will come back soon".
He was first admitted to Lok Bandhu Hospital and was later shifted to KGMU after his condition deteriorated. Later he was taken to SGPGIMS.
"He used to take every precaution. He even got the house sanitised many times," said Saad. "If he would have not been dedicated towards his profession then he would have been alive today," he adds.
Talking to TwoCircles.net a family member said that, "after the reports came positive he had to call the concerned authorities many times to take him to the hospital."
His family said he was very dedicated in serving people that he used to take minimal possible fees from his patients and when the family asked him to increase consultation fees his reply would be, "They are poor people, how will they afford"?
After his death, one of his patients Alok Singh wrote about an incident. "When I asked doctor Sahib why he charges so less, his answer was I have to answer Allah. The truth that he has left us will always be the reason for our grief."
SUPPORT TWOCIRCLES
HELP SUPPORT INDEPENDENT AND NON-PROFIT MEDIA. DONATE HERE