By Mahesh Trivedi, TwoCircles.net
Gujarat: Muslim medicos in worst-hit Gujarat have been going an extra mile to fulfil their medical-course pledge for helping and curing run-down patients and have proved that not all white-coats are money-grubbing pill-pushers and bone-benders.
---
Support TwoCircles
---
On March 1, the state government asked the medical fraternity to gear up for the pandemic and the medics of the minority community rolled up their sleeves to swing into action for serving the sick-as-a-dog patients of the dreaded coronavirus disease.
Even during the holy month of Ramadan and after, Muslim interns and resident doctors of the overcrowded state-run hospitals or physicians of private clinics not only sacrificed their comforts and academic studies but also risked their own lives to save precious lives with the situation worsening day every passing day – as one infected person expired every hour.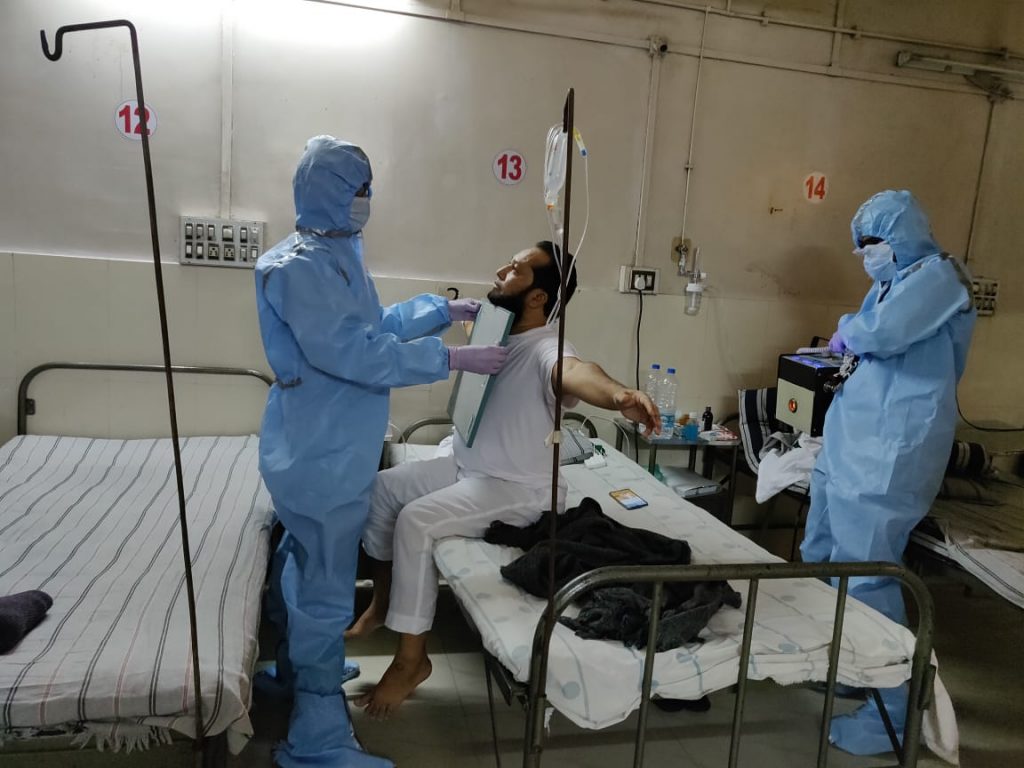 Wearing suffocating plastic PPE suits for as long as 12 hours, the dedicated doctors in the frontline of the fight against the mysterious pathogen work in frightful COVID centres near infectious patients. And yet, they offer their services and personalized care gratis to all castes for a noble cause, not to mention the fact that some healers have to work without PPE kits, N-95 masks and proper gloves.
Not surprisingly, in Ahmedabad alone, some 200 doctors have tested positive and at least 11 of them have died with their boots on even as Gujarat registered the highest mortality rate of 6.2 per cent in India on June 15.
Besides creating awareness and sensitizing unlettered patients about the viral infection and dealing with uncooperative relatives, the hard-pressed medicos have had to stay away from their dear one's back home lest the latter get infected by the coronavirus.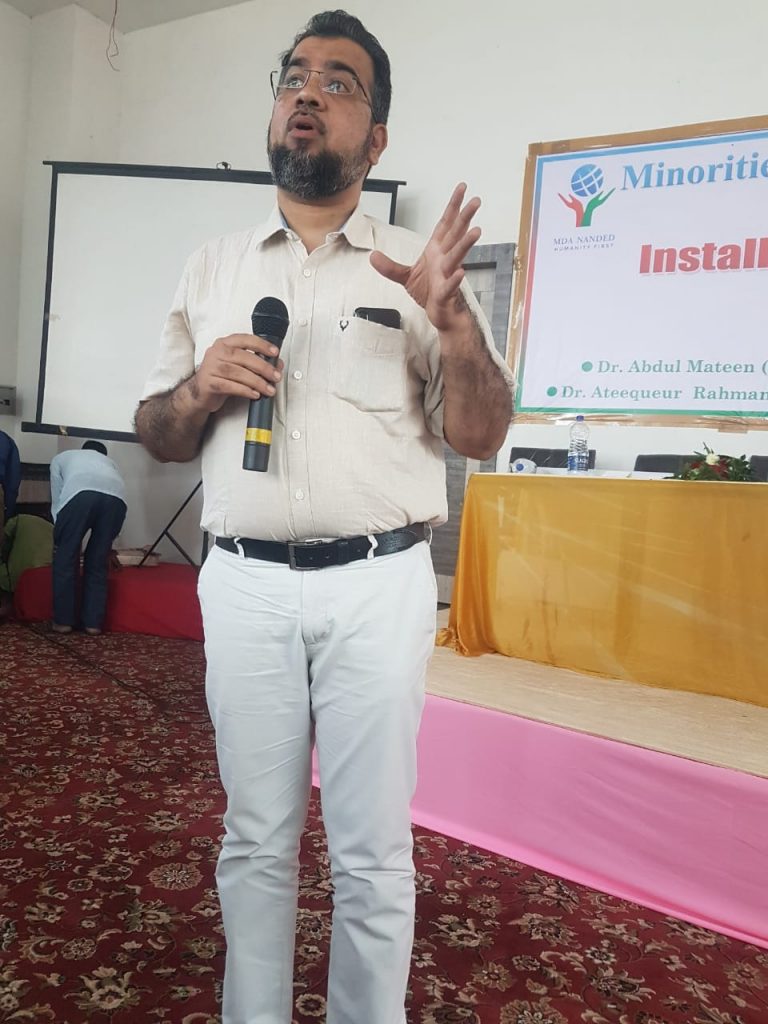 Dr Muhammad Husain of Vadodara has been a great inspiration for doctors of his community. As the corona crisis escalated, the local administration was worried stiff after senior doctors washed their hands off the global pandemic and in turn, the juniors had to meet the challenge of treating the patients in municipal hospitals.
But Dr Husain, who is also the chairperson of the Baroda Muslim Doctors' Association, decided to pick up the gauntlet and presented proposals to set up four up-to-the-minute COVID care centres in Gujarat's cultural capital. The beleaguered civic body was too happy to give its go-ahead with the result that hundreds of patients recovered in quick succession in fewer days compared to the discharge rate at other state-run facilities, thanks to round-the-clock monitoring by him.
When blood banks in the city ran dry and patients' relatives running from pillar to post for the vital fluid, Dr Husain went round Muslim mohallas and sought the help of youngsters who, for the first time, donated blood on the day of Eid al-Fitr at a quickly-organized camp where 300 bottles were collected within just a few hours.
Community leader Zuber Gopalani told TwoCircles.net that, "Dr Husain, along with his bleeding-heart doctor friends, has stood on the road under the scorching sun and distributed immunity-boosting tablets bought from his earnings. All this has made him a real corona warrior."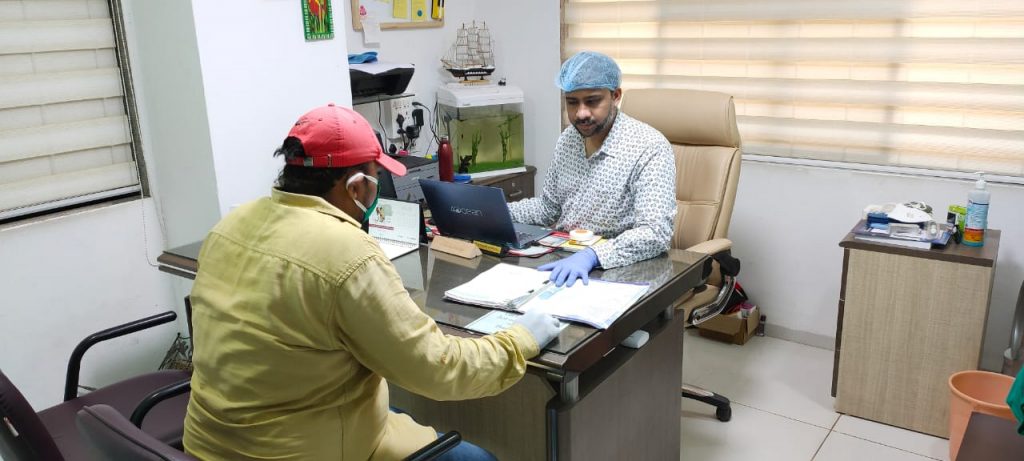 In Dahod city in central Gujarat, Dr Mohammed Dohadwala, a diabetologist, and his 67-year-old father Dr Kaizar, a senior consultant physician, kept their clinics open during the lockdown to help their regular patients even though most of the private doctors remained inaccessible, fearing the deadly viral infection.
"We decided that the work must go on and formulated a foolproof strategy for the safety of staff and patients, and even devised a video consultation platform in our centre for outstation patients," he said.
Conscious of their social responsibility in these tough times, the Dohadwalas, with the help of a local NGO, distributed special kits of daily essentials among migrants, workers and other needy families in the city.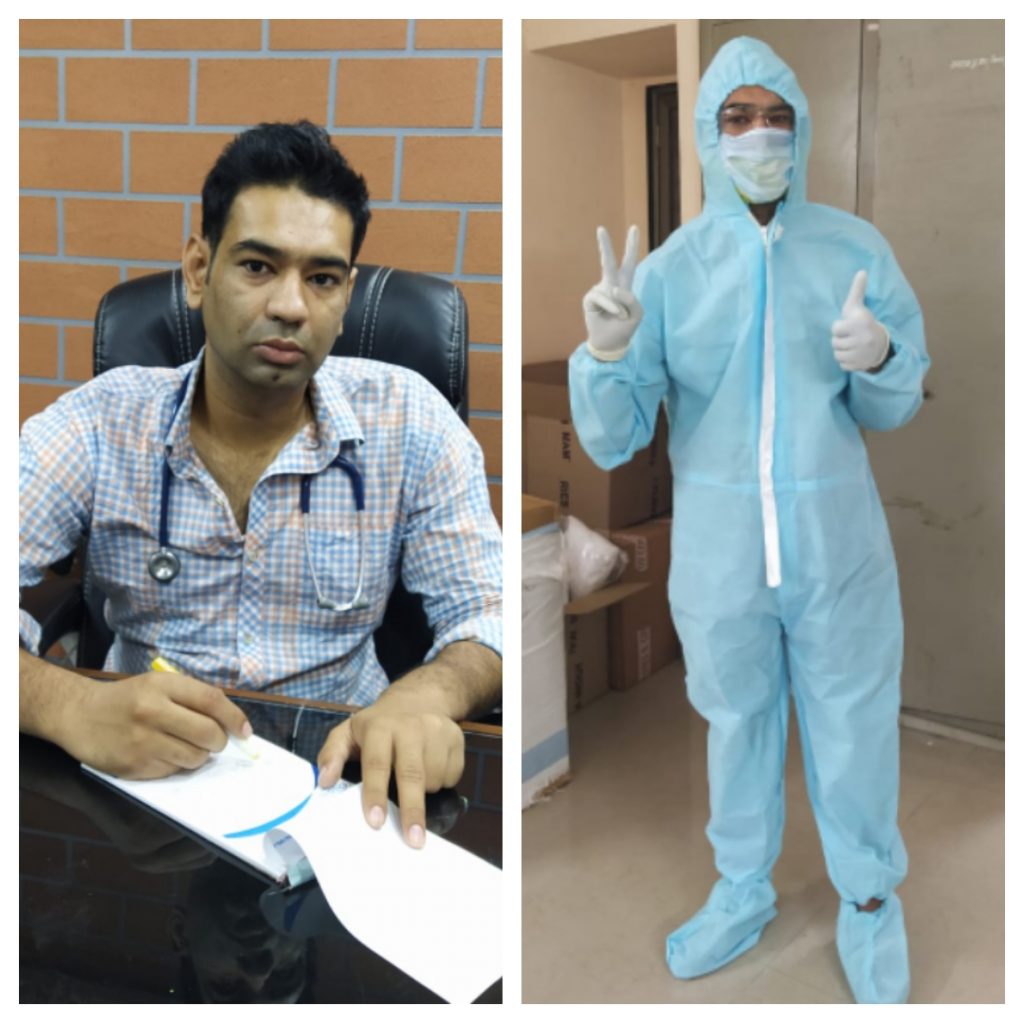 Ahmedabad-based Dr Shakeel Vadaliwala is a neonatologist specializing in the care of newborns but the dutiful doctor was so busy in serving COVID patients that he could not be near his wife when she delivered a baby girl last month. Even though he was away from home during Ramadan, he observed his fast and performed prayers and made do with simple food but he is happy that as many as 400 of the 800 COVID patients under his care at a government hospital were cured and discharged within a week.
Members of Ittehad Medicos' Academy have not only kept their clinics open but have also been offering free services to COVID-hit men and women at three hospitals in Ahmedabad.
According to Dr Junaid Shaikh, who has a hectic schedule taking daily rounds at all these three care centres, he had to rent a house for several days to keep his family away from infection.
"I also had to use a PPE suit for three or four days because of shortage," he told TwoCircles.net.
Mona Desai, president of the Ahmedabad Medical Association, said that Muslim doctors like Dr Didar Kapadia, Dr Murtza and Dr Iftekhar and others are doing a yeoman's service in these tough times but wondered why cases of assaults on doctors by patients' relatives were on the rise.
Mujahid Nafees, convener of the Minorities Coordination Committee, Gujarat sums up and says, that, "The sacrifices made by Muslim doctors fighting the pandemic are greater than even those of a soldier battling the enemy troops on the border. A soldier can see the enemies but for doctors, the coronavirus is not visible."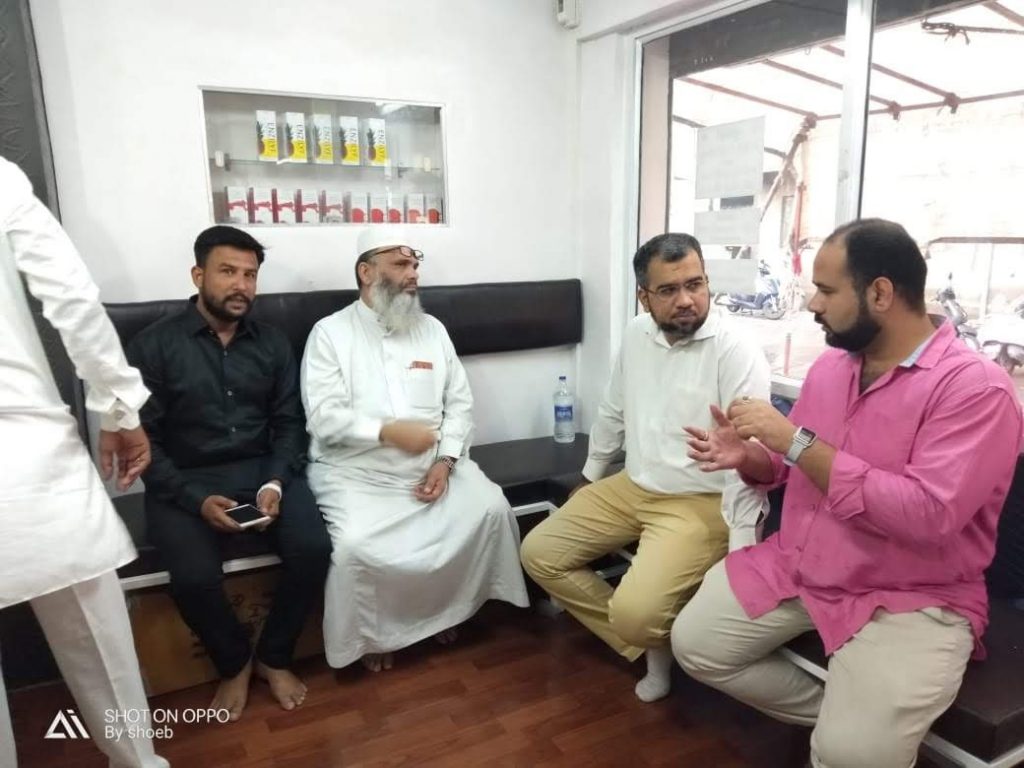 SUPPORT TWOCIRCLES
HELP SUPPORT INDEPENDENT AND NON-PROFIT MEDIA. DONATE HERE