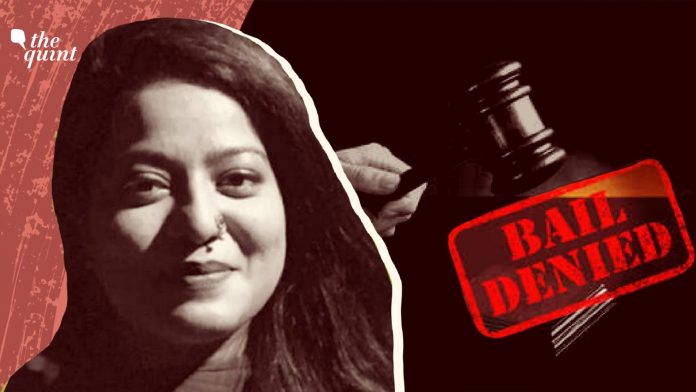 TCN News
66 members of the Indian Institute of Management Bangalore (IIM-B) have demanded the immediate release of JMI activist, Safoora Zargar.
---
Support TwoCircles
---
The official solidarity statement has come after the five months pregnant Safoora was denied bail for the third time last week by New Delhi's Patiala Court. IIM-B is the latest in addition to the increasing voices in condemning her current detention at Tihar Jail. A couple of days back, American Bar Association's Center for Human Rights had urged the Indian government to order her immediate release as it was against international law to detain a pregnant woman unless serious charges are found against her, which in Safoora's case the Center ruled "the detention does not appear to meet international human rights standards."
Individual signatories of the IIM-B statement alleged that Safoora and other students who were actively protesting against the draconian CAA have been languishing in jails under false charges. The list of anti-CAA protestors arbitrarily detained includes professors as well as senior citizens, who are more susceptible to catching the COVID-19 infection in already over-crowded prisons.
The statement has accused the government of selective outrage as "the real perpetrators that incited violence in Delhi, including a union minister," have gone scot-free. The signatories have further mentioned that the government has refused to pay heed to constant appeals made by them to release the activists.
The Human Rights Center of American Bar Association had demanded the Indian judiciary "to uphold India's moral and legal obligations given the pandemic and order the immediate release of Zargar."
SUPPORT TWOCIRCLES
HELP SUPPORT INDEPENDENT AND NON-PROFIT MEDIA. DONATE HERE