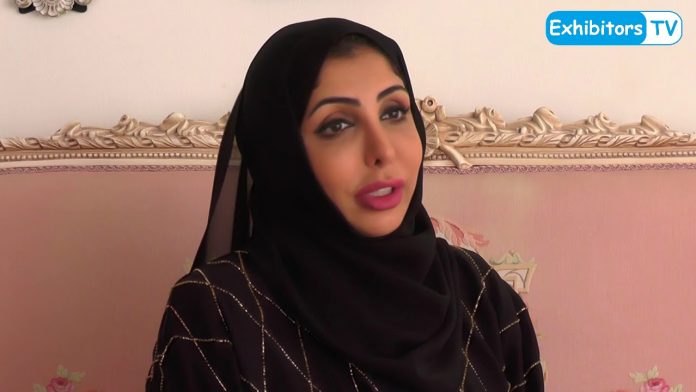 By Raqib Hameed and Amina Kausar, TwoCircles.net
Sheikha Hend bint Faisal Al Qasimi is an Emirati Royal of the Al Qasimi family of Sharjah, United Arab Emirates, a businesswoman, and a philanthropist. She is also a peace activist. Recently, she hogged limelight for publically speaking out against Islamophobic social media posts made in the UAE amid the COVID-19 pandemic. In this exclusive interview with TwoCircles.net, Hend speaks on contentious issues facing Muslims, the Kashmir problem and countering Islamophobia.
---
Support TwoCircles
---
TCN: You have been vocal against the hate messages and Islamophobia directed against Muslims amid the ongoing COVID-19 pandemic. What prompted you to take up this issue?
Hend: It was very random. I saw a tweet by an Indian person living in the Emirates insulting my religion, insulting my country, condescending my rulers and my leaders and saying that Indians were running the business in my country. He said that 80% of the businesses were run by Indians, which is not true. We have a significant Indian population but it's not 80% and Hindu population in UAE is just between 6-10%.
Some Indians who are Hindus and are part of Hindutva have shown disrespect, and some have run off from the Gulf due to the current economic situation.
I don't think they did it intentionally. I think because of the economic crunch they felt it was either fight or flight. I had met with one before his situation and before people claim that he stole money and ran away. In my opinion, I don't think he stole the money and ran away. I don't think that somebody would invest almost thirty to forty years of his life in a country would ruin it by stealing money. Because money is not what drives him but succeeding in attaining your dreams. I am not saying this in his defence, I am just saying that in my honest opinion this is how things work.
We accept everyone who comes in peace. We belong to a religion of peace. We give a chance to everyone to defend themselves. I truly believe that everyone deserves a chance to redeem themselves, correct their ways and mend their ways. If they misbehave and if you act like this man on Twitter, we will find and jail those who propagate hate as per our law. I believe hate is the stepping stone to genocide. I was ignorant of what was happening in India and this episode opened my eyes to the genocide that is happening in India, which I don't think the media is covering. I am surprised that the world has been quiet about it.
TCN: You have expressed that you would like to help the Muslims in Kashmir – who are living in the world's largest military zone. How do you see the Kashmir conflict and how would you like to raise issues concerning the rights of people there?
Hend: India is a member of the United Nations and they have commitments and there is a clear violation of human rights in Kashmir. I would understand being under lockdown for a week or a month as during the current pandemic. But Kashmir has been under lockdown for up to 8 months and how long will it continue? Kashmir is a living prison and a camp. It is like Gaza happening all over again except it's worse. Internet services have still not been restored fully. Why is the international community silent about this?
I'm not a politician to know how to correctly handle this but I don't think politicians in India handled it sympathetically. I don't know quite a lot about Kashmir but I know enough to say that Kashmiris are not allowed to live. There are politicians in Kashmir that have been locked up and are not allowed to speak. What use is being a representative of Kashmir if you are not even allowed to speak about their issues?
TCN: In India, the government has used the lockdown to crackdown on dissent and have arrested many activists and student leaders – especially Muslims, under repressive laws. What are your views on this recent crackdown on Muslims?
Hend: The situation is bad. This young girl Safoora Zargar has not been heard and denied bail. She is pregnant and I don't understand that by having her locked up, what do they want to achieve? It's horrible. The American Lawyers Bar Association has spoken against her detention and demanded her release. It has become an international embarrassment for India to deny human rights to a young woman and her unborn child.
What's happening in India is that there is this policy that you can't discuss anything anymore as you will be attacked. After I spoke about India, they dug up a video of me from two years back in India and was exploring a temple and they blew it out of proportion. I was there on a business trip and was invited to visit a temple of gold and I was kindly received and toured the place respectfully. I enjoyed their kindness and hope that I can extend the same courtesy of showing them the Sheik Zayed Grand Mosque when they come here. The Queen of England dressed modestly and covered her hair during that tour and she was graciously received and I hope through showing tolerance we can have the same tolerance shown unto us.
How have Gulf countries responded to recent Islamophobia?
Hend: In the Emirates, I can tell you for a fact that if anyone attacks Islam while living in the Emirates, there will be consequences. They were all contacted and called to the police station and depending on the extent of the damage, they were fined. That scared many of these people as they can't afford to pay such hefty fines and don't want to lose their jobs or shut down their companies. No one would want that. Indians and Arabs are both raised to respect each other, whether they are older folk or belong to different religions.
How do you see the rise in Islamophobia in the Gulf post-2014 when Modi rose to power?
Hend: I have never seen Islamophobia in my country except recently. I want to tell you that Muslims will never accept Islamophobia. Muslims of the Emirates may be quiet but this is a very sensitive issue for us. It will not be tolerated. We may be very peaceful people but I can tell you that already in Kuwait, they are not trusting Hindus employees or professionals anymore. After the video of this doctor in India surfaced saying all Muslims should be killed, it resonated very strongly in Kuwait and Saudi Arabia and the Emirates.
I have staff that are Hindus and Muslims that I regard as my extended family. They don't act as viciously as the Twitter trolls or the people I see attacking Muslims in India.
TCN: Do you think the rise in Hindutva in India is damaging Indian expats living in Gulf countries or America? 
Hend: I didn't know that such a political party could exist by 'erasing' or eradicating all others, even if they are also Indian nationals. Unfortunately, we keep hearing this and it is acting as a deterrent. I am a fan of Dr Devi Shetty and I hold him in high respect. He created Narayana Health City and treats all people for an affordable amount. This is the true humane spirit that depicts a noble spirit. We should learn from such people. Because of such actions, Muslims and Christians don't trust Hindutva influenced Indians anymore. They feel that these people have an agenda. People now are saying that they would rather go to a Muslim doctor or a Christian doctor then go to the Hindu one because people do not know the difference between Hindus and Hindutva. It's a shame that the legalizing of abuse against non-Hindutva people has become accepted. I pray that peace once again returns to India.
SUPPORT TWOCIRCLES
HELP SUPPORT INDEPENDENT AND NON-PROFIT MEDIA. DONATE HERE