By Aas Mohammad Kaif, TwoCircles.net
Congress General Secretary and UP in-charge, Priyanka Gandhi sent big help to a needy family in Meerapur town of Muzaffarnagar district in UP. TCN had exclusively covered Shakib's story of suffering amid the lockdown, discussing how he was ravaged by the helplessness of his two and half month child starving.
---
Support TwoCircles
---
The report was published on May 3, about Shakib's family in Mohalla Namak Mandi of Meerapur, detailing that a two and a half months child bit when hungry and cried for milk. The family had not seen fruits a single day for Iftaar (Ramadan meal of fastbreaking). People were soon interested in helping the needy, including the TCN team, but Priyanka Gandhi was quick to act and sent Congress workers to help the family with food supply. Touched by the immediate help, Shakib's wife and mother of the infant, Firdaus, broke down in tears.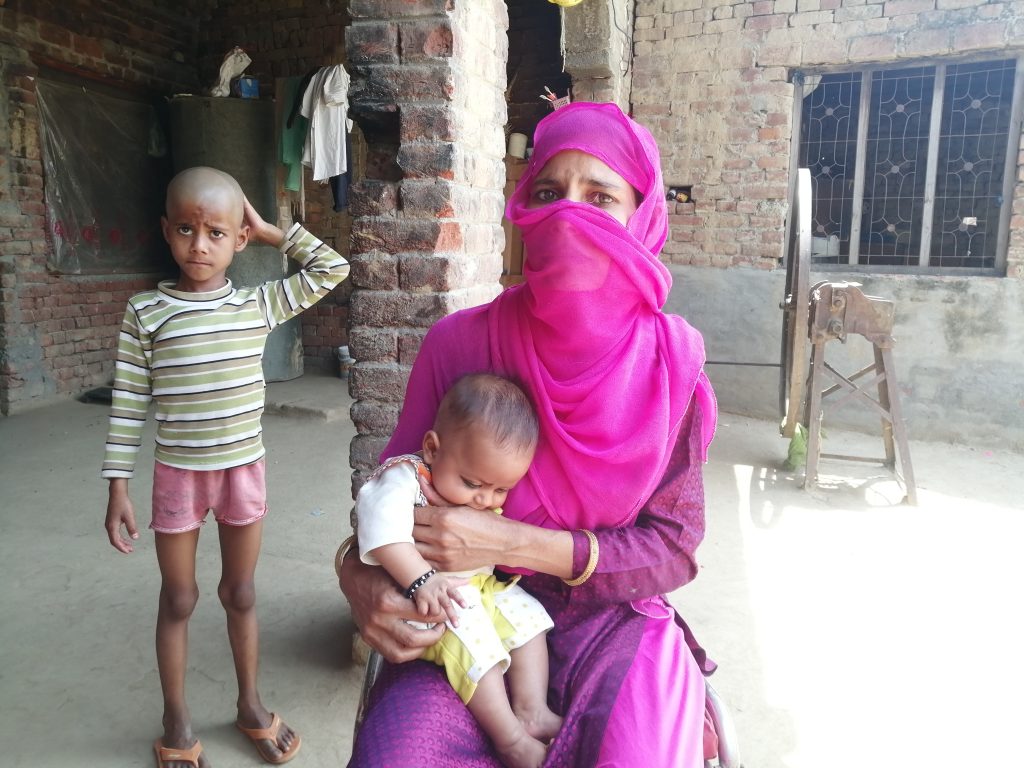 Shakib, the sole breadwinner of the family used to work as a waiter in a local 'dhaba', earning Rs 330 daily. The dhaba is closed from the last one and half months due to lockdown and currently his family is struggling to make ends meet. Firdaus said that the children had not seen food for days, even in Iftar and that the baby had no milk for days. He explained that he was distraught and had no money left, they didn't have the option of borrowing a loan. The family was eating salt with rice and dry bread for the last one week. When TCN covered this, it was retweeted by an Aligarh user, Nasir Mirza, to the UP Congress official handle. It was from here that UP Chief of the party, Priyanka, picked up this news and got in touch with the family through the TCN reporter for sending help.
According to social media in-charge of the party, Mohit Pandey, Priyanka had given instructions to Muzaffarnagar president of Congress, Junaid Rauf, to help Shakib's family. Rauf then sent Congress worker Tariq Siddiqui of Meerapur with ration consisting of fruits, dry fruits, and other eatables.
Junaid Rauf said that he got a call from Congress office on Wednesday night about the arrangement of ration for the family and he recounts how people are unable to narrate their plight to others and are living in hunger due to the shame of being known as needy. Both Shakib and wife Firdaus expressed their gratitude to Priyanka, saying that they would not have expected this but in today's world, anything can happen. Firdaus beamed in joy looking at her three children eating meals after weeks of starvation.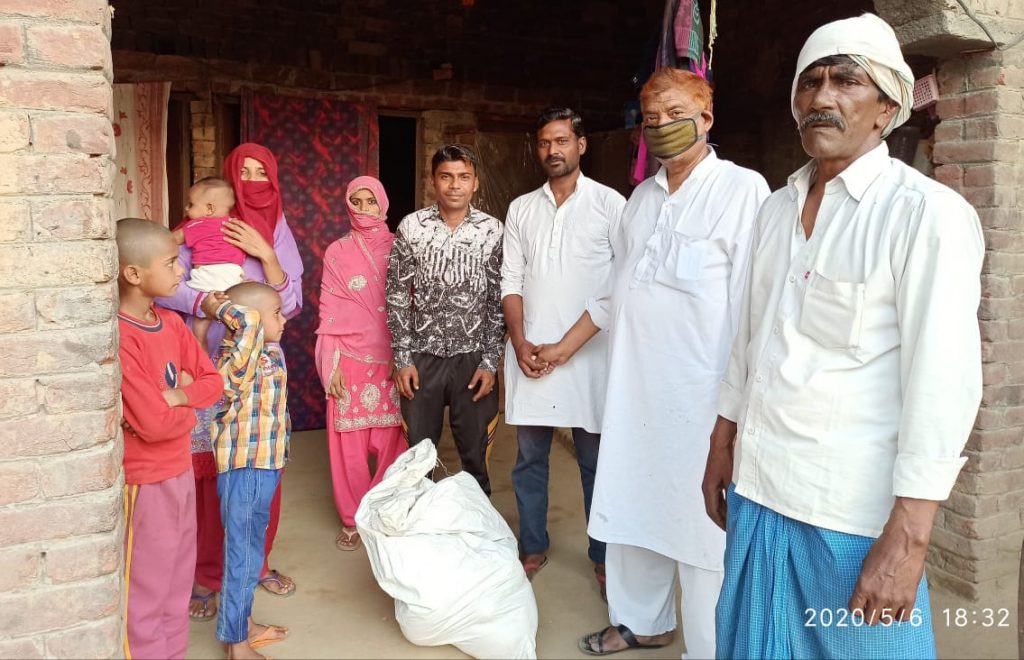 Shakib informed that he used to work as a painter in Rishikesh but had returned last year to his native place Meerapur to look after his three children. The family said that many people had helped them after the news was viral but specifically the UP Chief's direct help gave them a pleasant feeling. Their neighbor Jan Mohammad Mewati has said the country is struggling with similar problems and this level of empathy from the leaders as benefactors of the poor proves humanity.
Tariq Siddiqui, who had delivered the ration to Shakib's house, said that he had been working with Congress for 35 years and it was the first time that a senior leader had so closely monitored a faraway situation.
"The Congress was not so active. We lost it, but Priyanka Gandhi's work style is different," he added.
SUPPORT TWOCIRCLES
HELP SUPPORT INDEPENDENT AND NON-PROFIT MEDIA. DONATE HERE