By Sami Ahmad, TwoCircles.net
Bihar: Gopal Ravidas, 51, could not complete his law education but he is now a lawmaker in Bihar Legislative Assembly.
---
Support TwoCircles
---
Son of a Railway coolie and a mid-wife, Gopal does not make much from his work. He gets help from his party Communist Party of India Marxist Leninist (Liberation). His wife Kamlavati Devi, is a health worker.
Gopal used to rear goats till recently. In his election affidavit of 2015, he had mentioned six goats as his movable property. It increased to 17 but as he was involved in party politics he had to sell them after a few of them died.
He belongs to the scheduled castes group generally referred to as Dalit. His caste is the same as that of Bahujan Samaj Party's Mayawati. He did his B.A. in 1987 and got admitted to a Law course but could not complete that.
He joined left student politics and later went on to join the Indian People's Front (IPF). After IPF got abandoned and its outfit Communist Party of India Marxist Leninist (Liberation) came to the ground, Gopal moved his stock to the new party.
He tried to win an election from his hometown Assembly Constituency Masaurhi in Patna district. He came third in 2010 and 2015 getting over 10% of votes. His party CPI-ML (L) changed his election place to Phulwari Sharif adjacent to Patna which has a sizeable Muslim population. He won this seat in his third election. Phulwari Sharif is where the renowned Imarat-e-Shariah is located. It also has the famous Khanqwah Mujibia. Gopal got 91124 votes which is 43.57% of total votes.
Gopal and his party members were actively involved in anti-CAA and anti-NRC agitation in Phulwari Sharif area.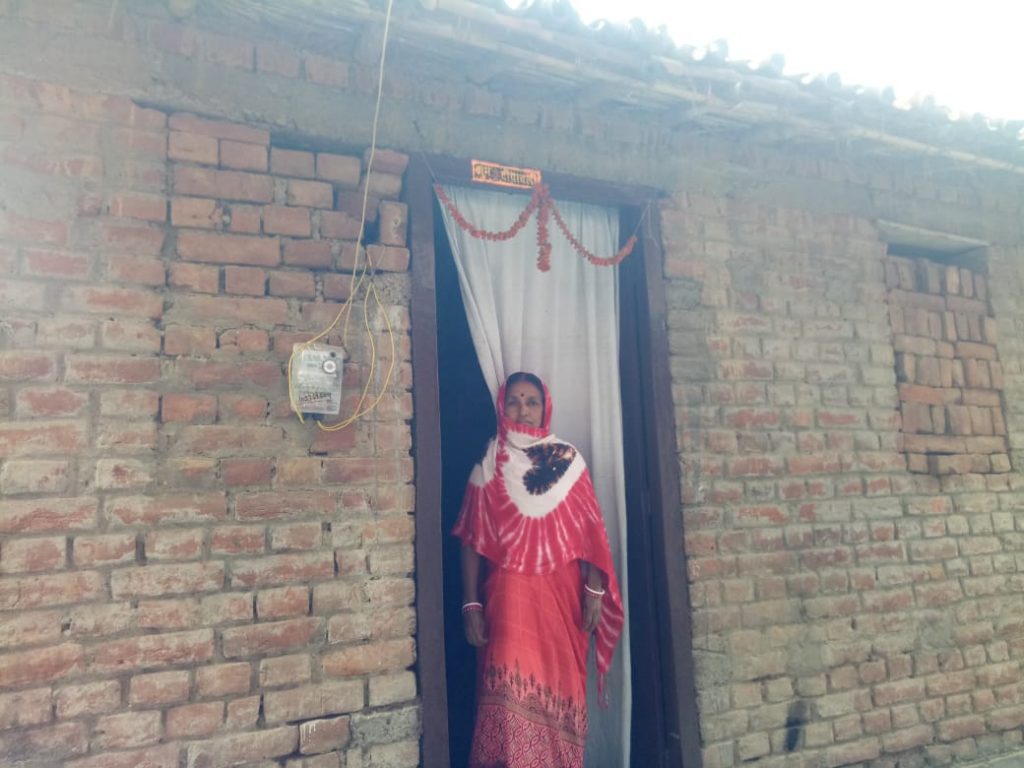 A resident of Harun Nagar, Phulwari Sharif, Nashoor Ajmal says that CPI ML workers supported the agitation for repealing the anti-Muslim new law of citizenship. "This must have helped Gopal to get support apart from his work for the poor and the downtrodden," added Ajmal.
Gopal ran his election campaign on 'Aam Chanda' or people's funding. He went door to door to seek support for himself and his party on his motorbike which was bought on a bank loan. He has repaid Rs. 5000 in the last five years and still Rs. 27000 is to be paid back. His total assets values is at Rs. 1.6 lakhs which includes his house of 630 sq. ft.
CPI-ML state secretary Kunal says that Gopal Ravidas is a common man's leader. He rushes to every place where their injustice has occurred. He has been made state secretary of All India Farm and Rural Workers Committee for his endeavours for the poor. He is associated with many workers union such as Auto Rickshaw Union etc.
KD Yadav, a veteran leader of CPI-ML, told TwoCircles.net that, "Gopal has a special connect with minority communities of the area."
Gopal says that Phulwari Sharif is a place of Sufi saints but it is under-developed.
Gopal added that recurrent traffic jams is a big problem in the area and people have to spend hours commuting from one place to another. He said he would endeavour to get it resolved.
Nashoor Ajmal says that it helped Gopal to be a part of Mahagathbandhan or the Grand Alliance. "He works among the poor and came on foot to campaign in my mohalla," says Nashoor who is a social worker. He is hopeful that Gopal will work for the people as his party does what it says. He hopes that Gopal will raise the issue of discriminatory anti-CAA in the Bihar Assembly.
Laxman Paswan is a resident of Ranipur under Phulwari assembly seat who works as an electrician. He was very vocal with "Teen Tareekh ko Teen Tara' meaning on November 3 (the voting date) vote for the election symbol of 3 stars. He is happy that his candidate won and hopes that he would work for the development of the region. He said that Gopal would be a bridge between the communities here which has seen some communal strife during the anti-CAA protests.
Mohammad Masood Raza is a neighbour of Gopal Ravidas who knows him since childhood. He is all praise for Gopal for his simple life manners and eagerness to help all. Masood says that Gopal was a good student but his family conditions were bad. His brother Ramchander Ravidas still works as a labourer.
The residents of Phulwari Sharif have many expectations from the newly elected Member of Legislative Assembly.
Gopal says that there were half a dozen factories and only one is functional. "I would work for the establishment of new factories which would help the locals in getting employment. I would also fight for the employment at the state level in Bihar Assembly," he said, adding, "The BJP had promised 19 lakh jobs for the unemployed in Bihar."
Gopal said that he and his party would raise this issue in the Assembly and if the government doesn't come through, the 'Sadak se Sadan Tak' (From road to legislature) agitation would turn to Sadan se Sadak Tak' (From Assembly to Road) agitation.
SUPPORT TWOCIRCLES
HELP SUPPORT INDEPENDENT AND NON-PROFIT MEDIA. DONATE HERE