By Sami Ahmad, TwoCircles.net
Bardaha: Bardaha, which falls in Madhubani district in Bihar, is a green village. Flood has affected its paddy crop but the trees of Mango, Litchi, Banana, Dates and Bamboo make you feel macrobiotic. But this greenery is yellowed when the inhabitants are asked about their concerns in contemporary India and the upcoming elections. One elderly retired teacher put it in a very simple way: 'We want Lalu era security'. A youngster wanted jobs for the community.
---
Support TwoCircles
---
Bardha, which lies nearly 170 kilometers north of Patna, is a predominantly Muslim village. And it is clean. A beautiful Masjid greets you at the entrance of the village. There are working CCTV cameras. The toilets are surprisingly not dirty here.
The village is not poor barring a few families belonging to Hajjam Muslims who are still working as barbers at their barbershops. Noticeably, it has just one upper-caste Hindu family and the rest are the backward caste Hindu Telis, the extremely caste Mallah or the Sahnis, the Scheduled Castes Paswans and Ravidas. That makes it a peaceful village.
It is nine in the morning on 18 October. The streets are not crowded but there are discussions in the Baithaks on the upcoming polls for Bihar Assembly. The topic varies but one question is common – will BJP allow Nitish Kumar to continue as chief minister? And the alternative seekers ask, "Can Nitish become the chief minister breaking alliance with the Hindutva Nationalist Bharatiya Janata Party".
So, what exactly are the concerns and expectations of this rather awakened Muslim village?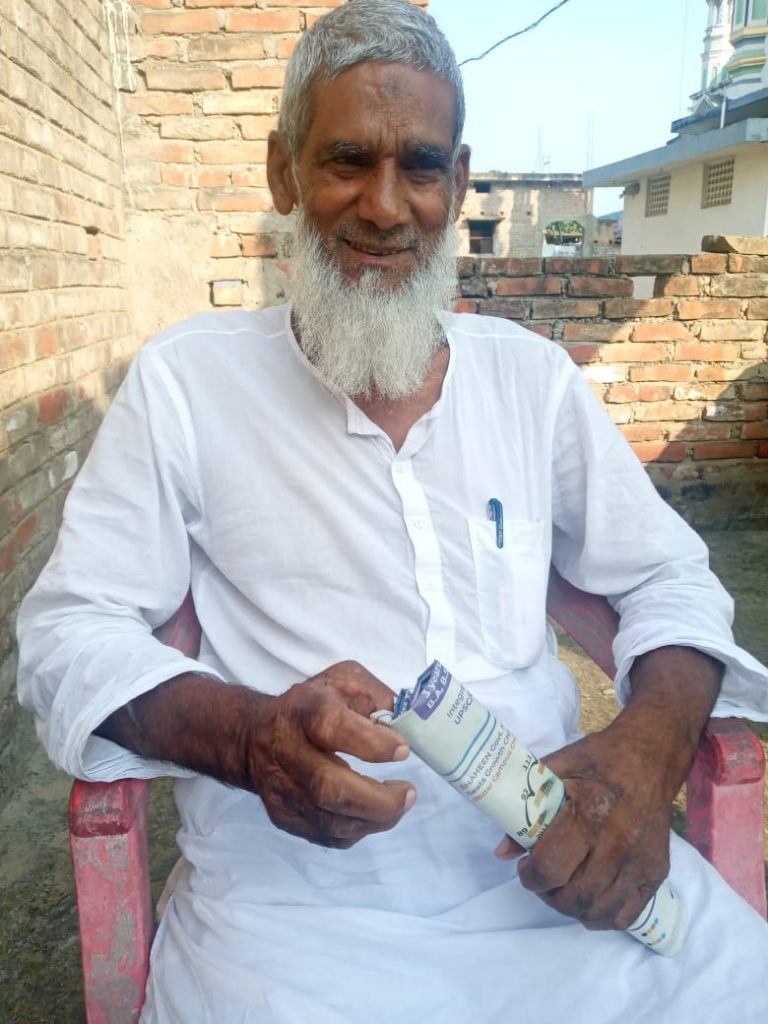 Manzar Alam is a retired postal department employee and Mutavalli of local Jama Masjid. He is seventy-two years old and has seen the 15+15 years of Lalu+Nitish governments. He says that Muslims feel frustrated. "Even the courts are not delivering justice to Muslims," he says. He cautions his sons to be careful while travelling. He is critical of Nitish Kumar for neglecting Urdu and quickly shifts to the BJP government at the centre for 'decimating Muslim culture'. He suggests good educational facilities for the Muslim community but adds that even seeking education for Muslims has become a problem for the anti-Muslim forces. He talks about the recent controversial narrative of 'UPSC Jihad' after an increased number of Muslims succeeded in clearing the top exam of India's civil services. And he wants a 'Lalu era security for Muslims'.
The common discussions point out the need for religious freedom and peace for the community.
Kalimullah Naushad, a resident of Bardaha, has a degree in engineering but runs a real estate business in Mumbai. He says as Muslims they feel harassed by the government and the ruling party including the Hindutva centric force RSS.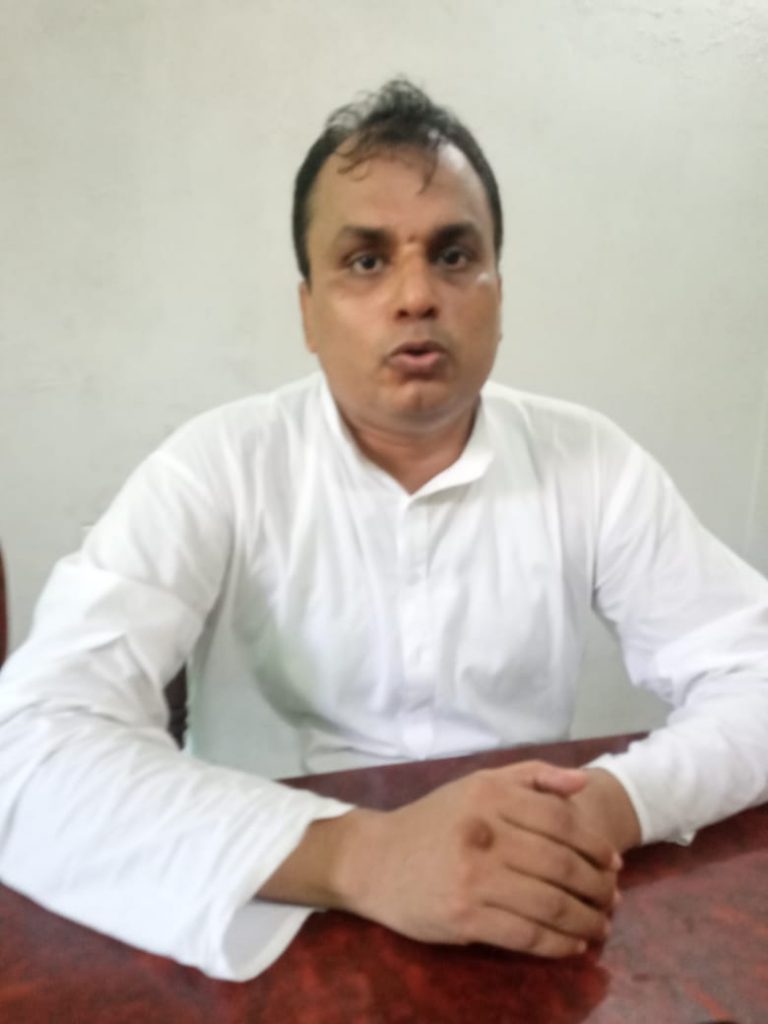 "Our religious freedom is at stake with interference in our constitutionally approved family laws," the electronic engineer says.
Naushad alleges that the Hindutva forces and its allies in the government are attacking the psyche of Muslims by acts like the illegal demolition of Babri Masjid and building a Mandir over its debris with the help of the state. He wishes to have "a government who cares for the Muslim community and other weaker sections of the society."
In the domestic meetings, there is a concern that Muslims vote for the so-called secular candidates but they don't raise their issues in the Parliament or the state assemblies.
Ejaz Ahmad Nadwi is the Imam of the local Masjid who runs a grocery shop. He says that Muslims are ditched by even the secular representatives when it comes to addressing their real and sensitive issues.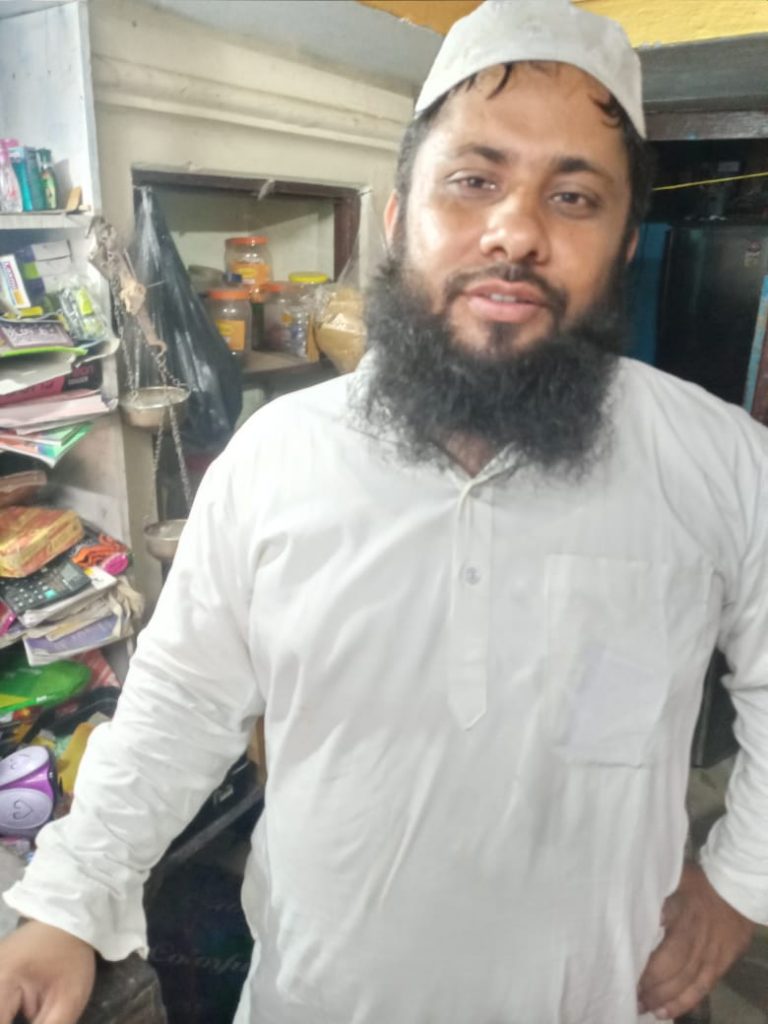 Nadvi advocates for putting a charter of minimum demands to those who seek the votes of Muslims. This qualified Qazi says that in the case of Triple Talaq Bill, no secular parties fought effectively for the Muslims. He fears that travelling alone with a beard is quite risky these days and mob lynching has become a bigger threat but unfortunately not even secular parties worked for a tough law against mob lynching. He says that there is a scheme to isolate Muslims. He has two wishes – safety for Muslims and no interference in Sharia laws validated by the Indian Constitution.
There is a consensus in the household meetings that the Muslims can choose only the lesser evil.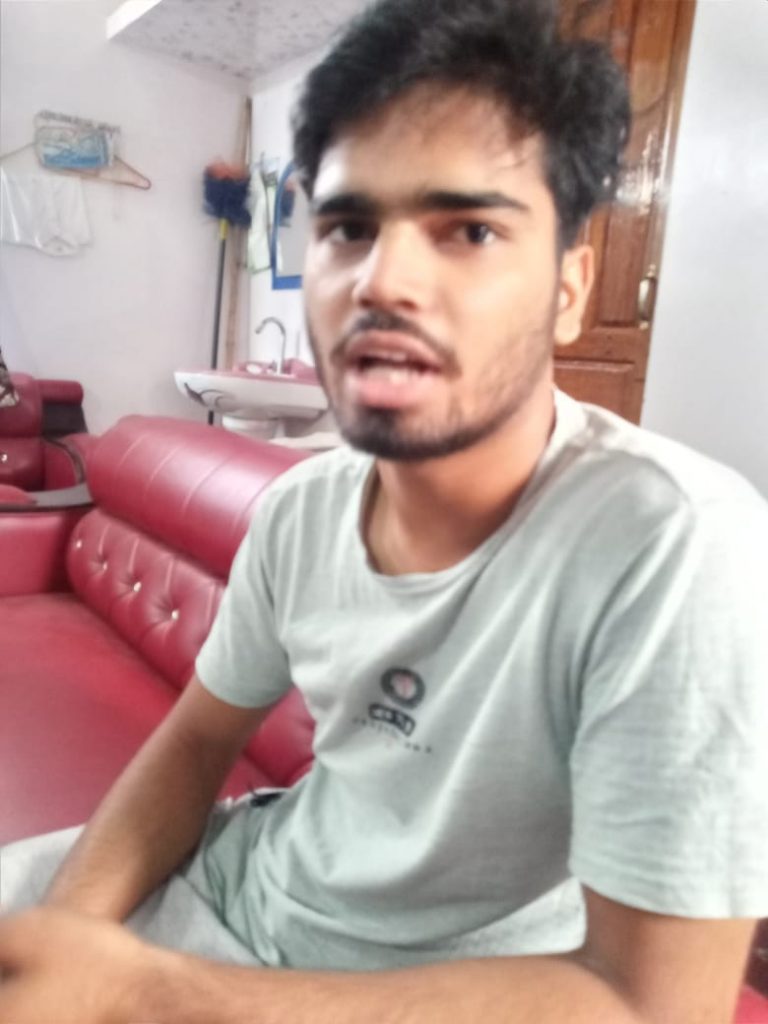 Sahil Fouad is a 19-years-old NEET aspirant who has done his +2 schooling from Aligarh Muslim University. He has a very clear view of what are the biggest concerns of the Muslims in India. "Our young leaders are being tortured to ensure that there is no Muslim leadership," he says.
He alleges that 'fabricating cases' against Muslims has become the biggest weapon for the ruling party to demonize and demoralize the Muslim community. On a different note, he says that he is happy with Nitish Kumar as a lesser evil for communal harmony though he wishes he could come out of the alliance with the BJP to work freely.
To the question are Muslims the happiest ones in India as it is claimed by the RSS chief Mohan Bhagwat?, Mohammad Imamuddin who was working in Riyadh, Saudi Arabi till February this year says that he loves his country but the situation here hurts him. "Muslims are being abandoned here. Their citizenship is not certain due to as petty a reason as a spelling mistake caused by some dumb clerks," he says.
He cites the example of 'UPSC Jihad' controversy to state that the government has not been able to punish such elements. Instead, "the government is collaborating with them," the young man alleges.
"Muslim leadership is being gagged," he says and has a very clear cut demand, "Give Muslims equal status as they are being reduced to the second-grade citizens in this government."
He is peeved at the "hate and venom being spread against the Muslims in Media" and demands a complete ban on such television channels.
Education, particularly higher education seems to be a major demand of the Muslim community here.
Sahil of the AMU says the country needs leaders who can focus on education. He points to the plight of AMU campus at Kishanganj. "Had the AMU campus there been in a better condition the students of Bihar could have stayed back for higher education," he says.
Manzar Alam, the retired employee also demands better educational facilities.
Mohammad Nawaz Alam is an M.Tech (Civil). He has two demands – education for Muslims and jobs. He is all praise for Tejaswhi Yadav, the RJD leader and Lalu Prasad's son for his announcement of 10 lakh jobs.
He has one suggestion though, "Don't divide your votes."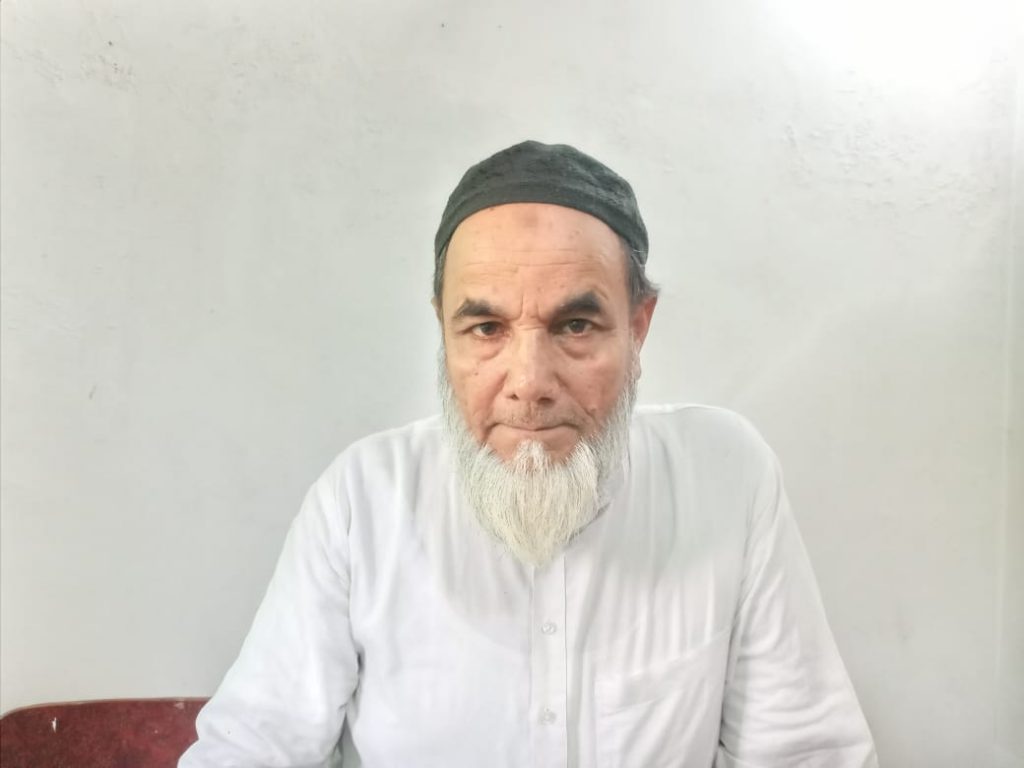 Mohammad Wajid Ali is a farmer. He is in the late sixties. He has some common concerns. He says, "Farmers lost their crops due to floods. The lockdown has further worsened our condition. Let the government work for the badly affected farmers." He also has a message. "Ham sab Hindustani hain, ham sabka hai Hindustan (We are all Indians and India belongs to all of us)," he says, while adding, "And we don't need CAA-NRC."
Sami Ahmad is a freelance journalist based in Patna, Bihar.
SUPPORT TWOCIRCLES
HELP SUPPORT INDEPENDENT AND NON-PROFIT MEDIA. DONATE HERE