By Sukanya Roy, TwoCircles.net
Purulia: I still feel that I invited myself to the village of Murguma. Not because Lakshmi Mura was reluctant out of hostility, but shame. I met her near the Murguma dam carrying a bundle of plants on her head to feed the two goats she has been gifted by her middle-class Bengali neighbours. Having shared a few things about her life, she turns sombre while saying, "You have come from a big city, what you will think upon seeing the state of my house? I feel sad to welcome guests there". She eventually agrees.
---
Support TwoCircles
---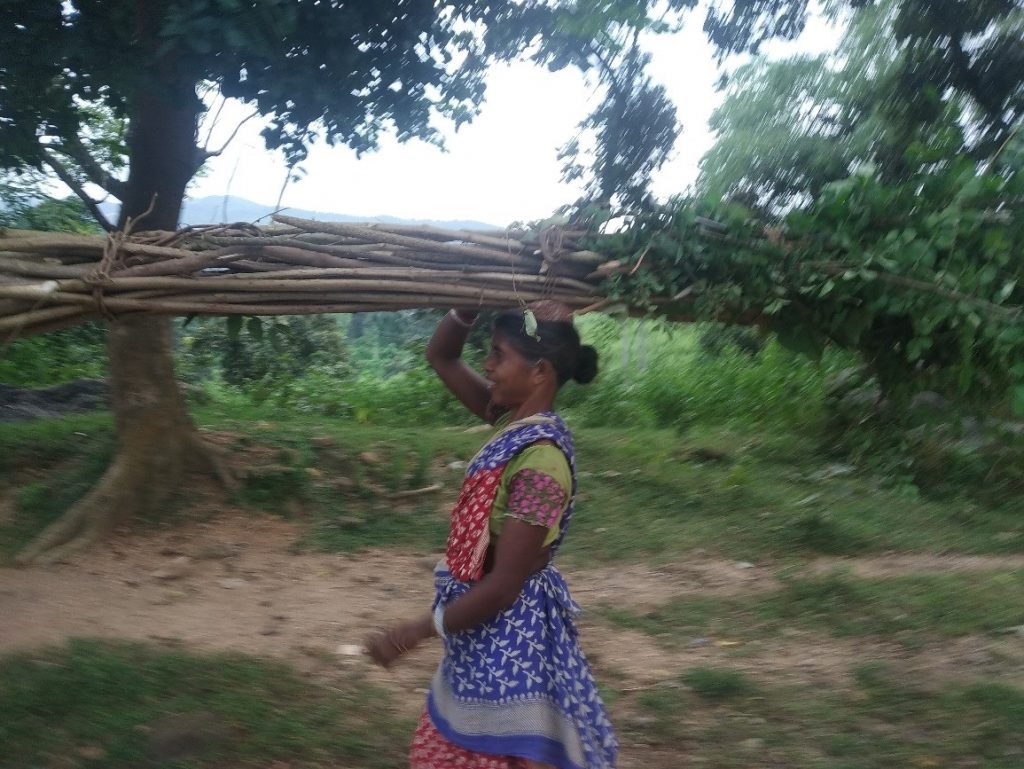 Lakshmi lives in a mud hut with a kitchen, a room shared by her aged husband, 17-year-old son, and herself, and a small courtyard for goats and hens. They haven't had money to build a toilet, so they use their neighbours', who are caste-Hindu Bengalis living in a paka house. "They got Indira Awas, we didn't. How will I bring a bride to my house? Not only a toilet, but they will also need a separate room too," she worries.
Forced to drop out after completing Class 10th, as they couldn't afford school fees and cost of travel to higher secondary schools located farther off, her son joined a Chhau dance troupe, where he plays the drums. They are invited to perform for tourists, but the lockdown has curtailed their prospects.
"Many years ago, a daughter was born to me. When a didi (female health worker) came to check, she gave her an injection. We are illiterate, how could we know what was in it, or what went wrong?" Lakshmi recounts, crushed. "I still can't bring myself to talk about how she suffered through the night, and we couldn't take her to hospital at that hour. She died the next day."
"Do you know how much we have spent on food, medicines and doctors to keep our son alive? After all of this, he still doesn't have a stable future. This is our pain. I hope no one has to take birth as a poor tribal."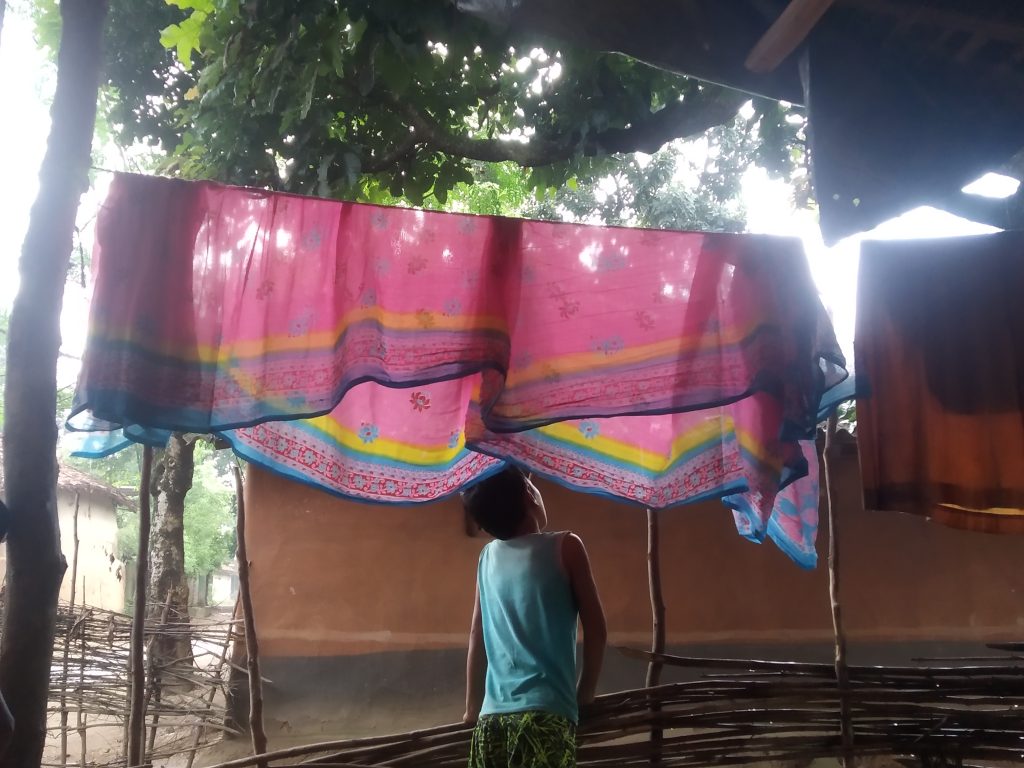 Healthcare crisis in Murguma
Pradip Goswami, a local doctor who has a small clinic on the ground floor of his house, says, "The closest hospital is in Begunkodar, 5 kilometres away. That's where one can get medicines too. It does not have adequate doctors and nurses anyway, and even fewer work during the lockdown. Neither does it have an emergency ward. It becomes a real life-or-death scenario when someone falls critically ill here."
"Deliveries happen in Kotshila, 15 kilometers away, and one cannot reach it quickly due to infrequent transport and bad roads. Children suffer from malnutrition as they don't get enough nutrients in their diet, they grow up to be weak and develop a number of diseases. These areas lie on the absolute fringe of reliable medical treatment," he said.
Compelled to find work elsewhere
Ujit Pahariya and Taruni Mahato, neighbours in Murguma, have worked together for many years, as construction workers in Chennai, Hyderabad, and Bangalore.
Mahato has his brows knitted in thought as he says, "There is no real work opportunity in these villages, neither of us got 100 days of work. We had no option but to find contractual work elsewhere. Construction projects ensure a steady supply of money for six or nine months, although staying away from home at a stretch causes problems."
Pahariya elaborates, "Our employers are not always kind. Out of Rs. 250 per day, they deduct Rs. 50 for food, and we get much less than Rs. 200 in hand sometimes. We stay 8-10 people in one room, every night. The weather is harsh and shifts are long. We would be happy to do even this if we got enough money. Last year, my daughter had to drop out of school due to insufficient funds."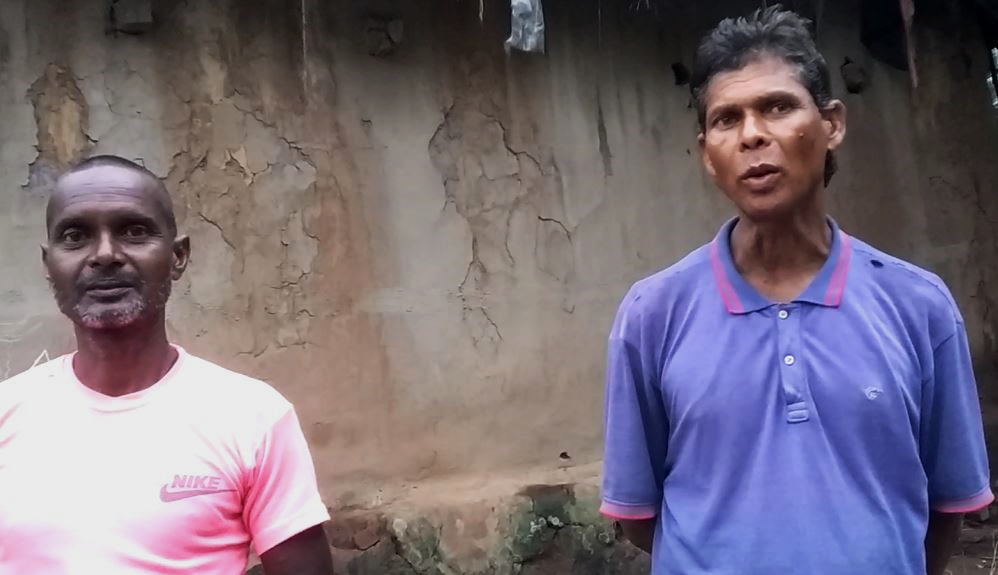 Nabin Kalindi, a Murguma resident, has been working as a Forest Guard for the past six years. His duties include, "apprehending those who steal wood from the forest", and "penalising them". Don't people do this in the absence of other work? He says, "Why they have 100 days of work available to them, they could choose to do that."
When informed that locals allege not being shortlisted for NREGA, he says, "They can work for the Forest Department. We offer seed plantation and farming work." Kalindi adds, that he has received funds under Indira Awas Scheme "this time", but does not express any frustration about government processes in general.
Political Monopoly of OBCs over STs and patriarchal violence
17-year-old Naresh Mura (name changed) has never been enrolled in school, as his father is an alcoholic, which led to a perpetual crisis of money. Sitting in their courtyard and rolling beedis, his aunt Swapna Mura (name changed), says, "Put aside the fact that he couldn't study, no one in the Mura community gets jobs as well. 100 days of work (NREGA) is a total scam here. They allot jobs to only the faces they know."
"None of our names have come up in the Indira Awas list, and funds have been allotted on caste basis. Old people of our community have been getting irregular pension during the lockdown. We Muras have no political representation, so no one looks out for us. Mahatos (OBC) become Pradhans (village head), MPs and MLAs. Their caste obviously gets the most benefits," she alleges.
Soon, distant thunder turns into thick rain. As we wait inside Swapna's house, she confides, "I feel bad for Naresh. His father was very abusive, just like my husband. I live away from him. No one at my in-laws' place would take my side when I told them how violent he was. I don't want him to spoil my daughter's life."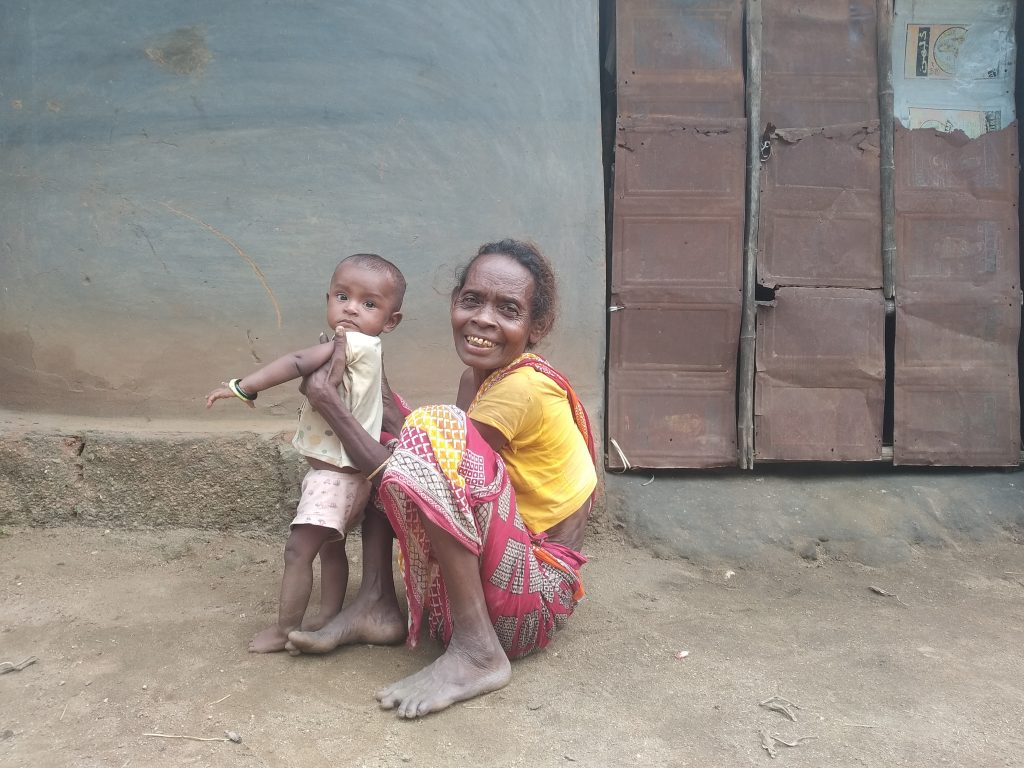 Falguni Mahato works as a driver-for-hire. While taking us to Ajodhya hills after the skies clear, he boasts of the miracle properties of the Sanjivani herb (mentioned in Hindu epic Ramayana) which are found in the hilly forests. "I have a plant in my own home. It cures cuts and wounds magically!"
Falguni's other conviction is, "Mahatos vote only for Mahatos here. We will never elect a Bengali into power. The post of MLA is reserved for Nepal Mahato."
What if someone better comes along, who is not a Mahato? Falguni reiterates that Mahato is a very good man and people of Purulia love him for the work he has done. "So no, not even if someone better comes along."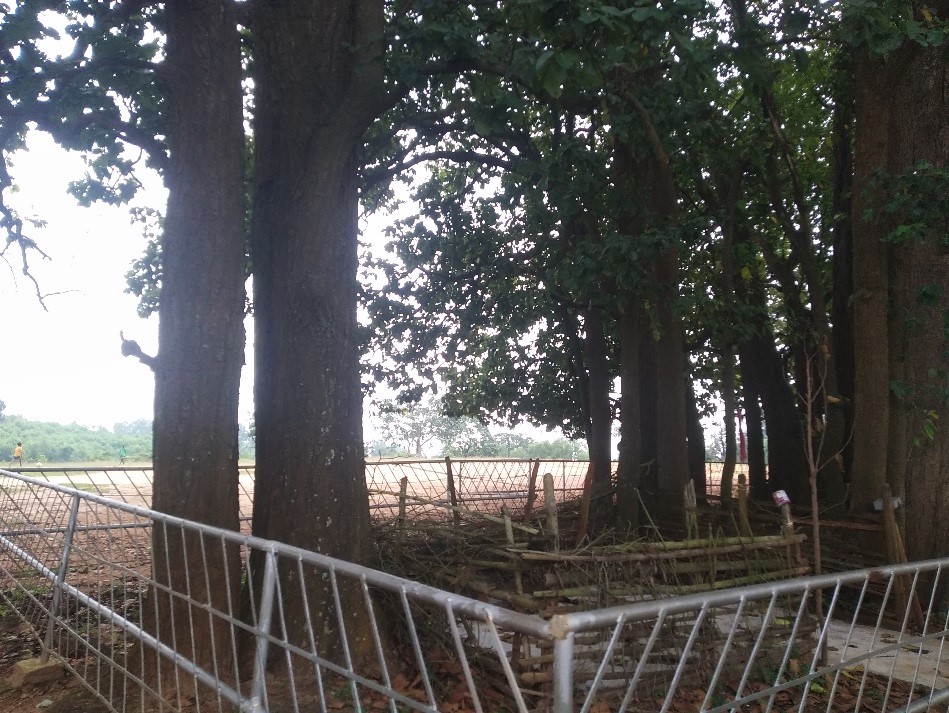 Along the way, we stop at a gonobibaho (communal marriage) venue, a tribal practice in the Ajodhya hills where some 300 young men and women meet during a festival in March, select the person they'd like to spend their lives with and get married instantly. "We are not concerned with the money, property or status of our partner. We just want to honour the life we have on Earth and live happily. This way, no domestic violence or harassment of women happens."
He adds shakily, "The only restriction is this – you must get married within your caste or tribe. If a girl marries outside her caste, her family arranges a funeral, as she is dead to them. The groom's family rejoices."
Continuing inequality
Jaladhar and I stop for tea on the way back, at Sulochana Mura's house in Murguma. The two share an evident friendship, as they engage in impassioned discussions in Santhali language.
After a while, Sulochana addresses me, "Do you know that the Murguma dam ate up Mura and Mandi lands 30 years ago? They let out the excess water on our side, and our fields sank. We got no compensation from the government, and have been landless ever since, working odd jobs at other people's houses."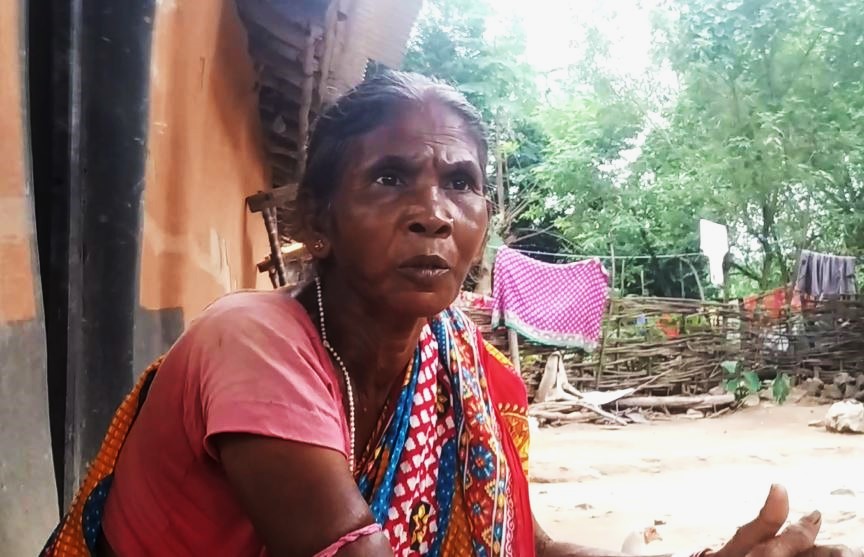 After being interrupted by a Mahato man who asked what I was trying to "fish out", Sulochana continued with renewed vehemence, "They don't like when we talk about this. But we won't stay shut."
"Mahato lands were on the other side and they suffered no loss. That's why, even now they grow two shares of crops – one for themselves, and the other for sale. They load the produce onto bhotbhotis (four-wheelers) and take it to Jhalda, earning around Rs.1000 a day," Sulochana explains.
"They have only grown rich and powerful with time. We have dry scalps, and they have well-oiled scalps. It is obvious which one will be more noticeable from above."
SUPPORT TWOCIRCLES
HELP SUPPORT INDEPENDENT AND NON-PROFIT MEDIA. DONATE HERE