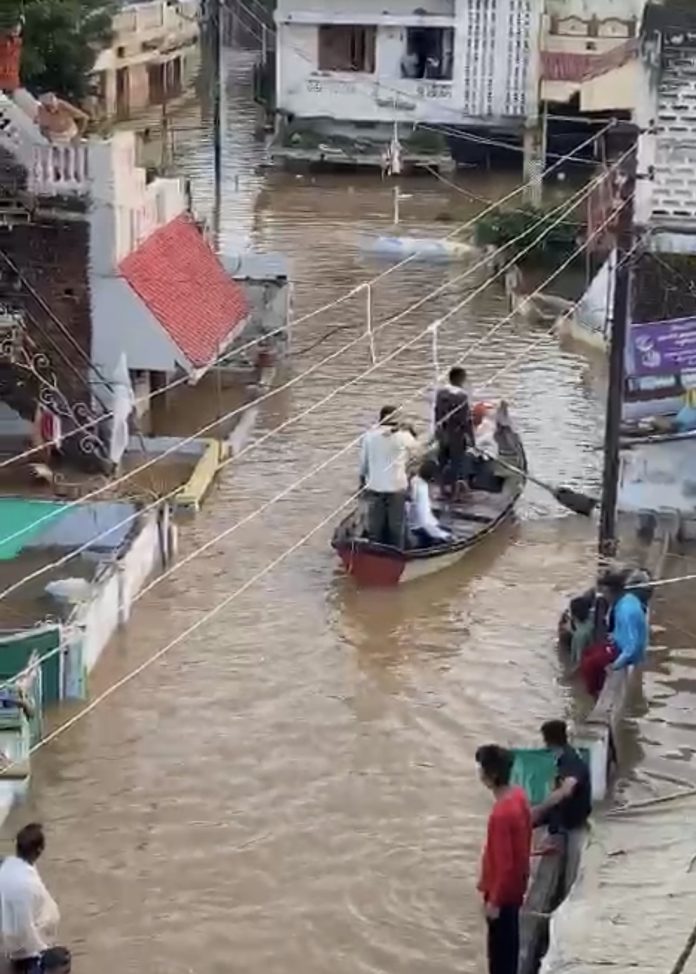 By Aparajita Ghosh, TwoCircles.net      
Mumbai: "We are surviving on food packets that are distributed on roads. We have nothing left," said Shakeela Begum.
---
Support TwoCircles
---
The 54 year-old is a domestic worker and lost her husband a few years back. "Our essentials, clothes, furniture, electronics, everything is submerged. We are still trying to take out waters and snakes are coming out of it," the mother of two told TwoCircles.net.
The untimely water discharge of Madhya Pradesh's Gosikhurd dam and added torrential downpour caused floods in several districts of Maharashtra in late August.
The Vidarbha region has often witnessed droughts followed by farmer suicides in high rates. The districts of Nagpur, Bhandara, Chandrapur, Gadchiroli, Gondia remain largely affected.
Abdul Haq Sheikh sells shoes for living and his business has been widely affected since lockdown. He could barely make any sales. Ever since flood has hit Bhandara, his business has come to a halt.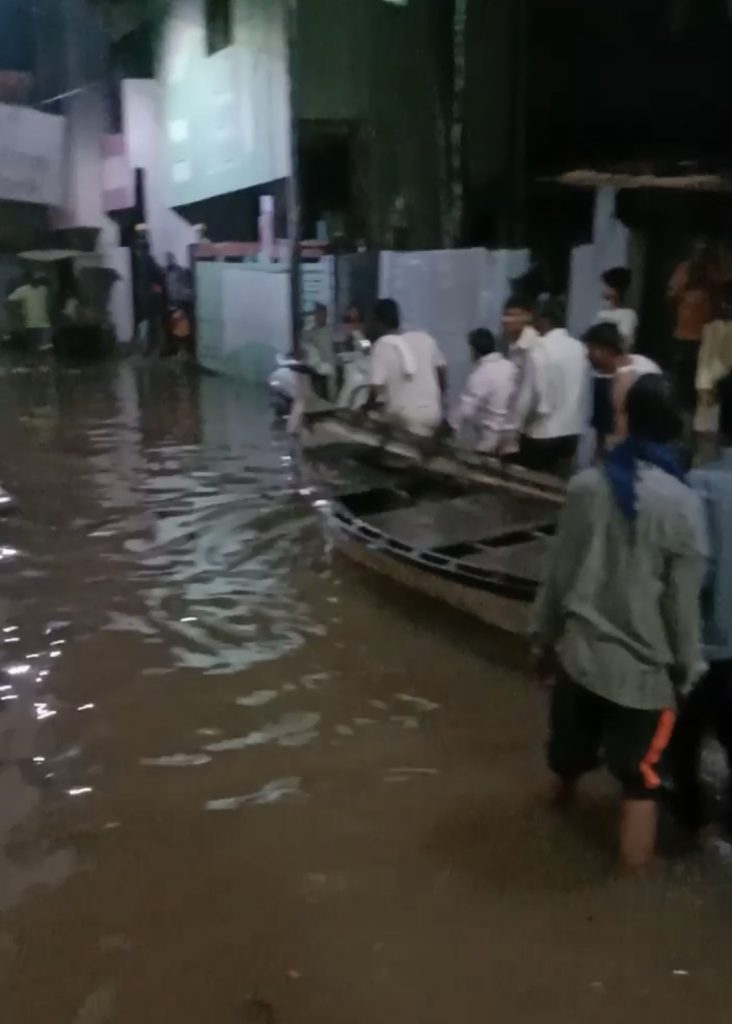 "We are five family members. Our stored grains are destroyed in flood water. The water has reached till the attic of our house, we are afraid to move back in," he said.
"What if the flood hits back and everything that we are trying to restore ruins again?" the 26 year-old said.
The rise in the water level of Vainganga River in Bhandara district has submerged many riverside homes. The families are facing hardship in maintaining social distancing and taking precautions in the middle of the coronavirus pandemic.
Mohim Khan, 21, resident of Baba Mastan Shah Ward, works at a family owned general store in Bhandara district and was looking forward to his sister's marriage soon.
"We had stored essentials and grains for her wedding. Everything has been washed away in flood water. We are suffering heavy loss," Khan said.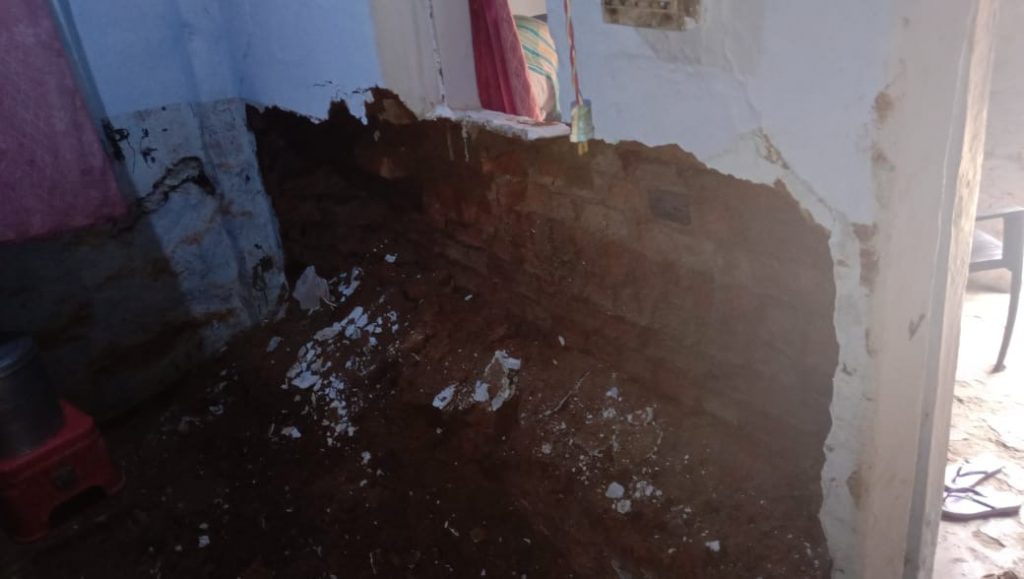 "Due to lockdown, we were already witnessing a loss at our store. Now everything at our home is ruined too," he added.
Nearly 50 families were rescued from the Baba Mastan Shah Ward and shifted to Muslim Library in the same area in early September.
Abdul Hameed Khan witnessed 4 feet of water in his house the night floods came. "Now that the flood has disrupted our lives, I don't know how we will manage. All of our furniture and appliances have submerged," he said.
"I used to earn 400-500 rupees as a mechanic before lockdown. Now I manage to earn 100 rupees a day for a living. We have no idea how we will survive this situation," he added.
The residents complain of not being alerted beforehand by the district administration, causing them a heavy loss and they could not take any precautions.
Kalam Khan, 33, is a labourer at a scrap dealer and has been drowned in debt since COVID-19 lockdown was imposed.
"I don't know how I will survive this flood. I have already taken a loan from people to run the house and now I am helpless," he said.
The State government reportedly sanctioned Rs.16.48 cr relief fund for the flood affected areas in Maharashtra on 5 September.
India is declared as the second worst-hit country with largest COVID-19 cases and has been parallelly battling with the devastating flood in several states, including Bihar, Chattisgarh, Assam, Kerala, Gujarat, Madhya Pradesh and Karnataka.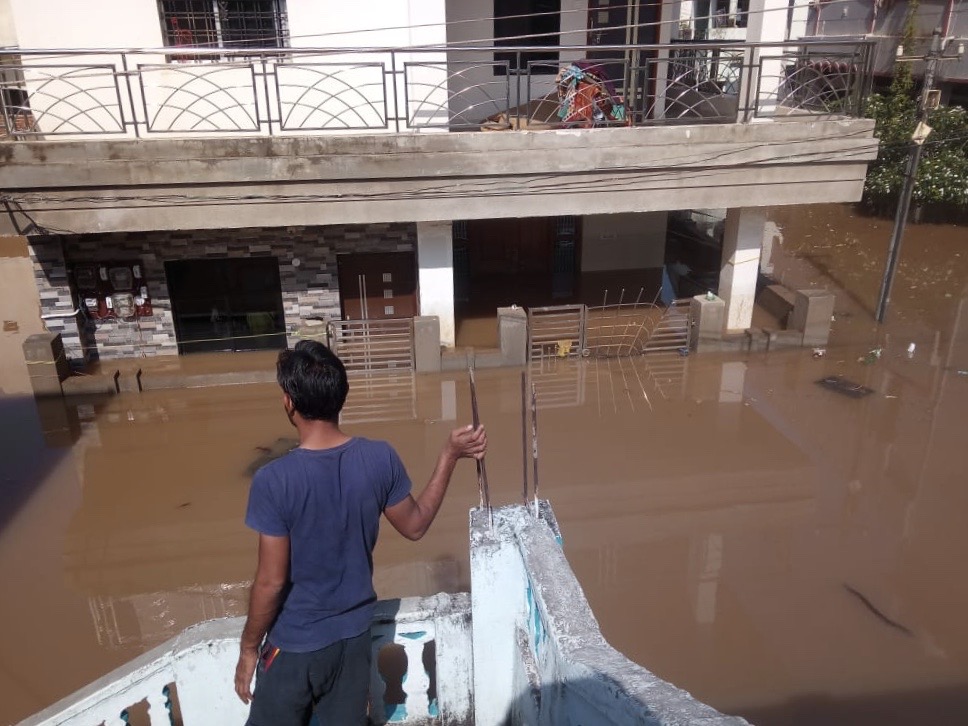 SUPPORT TWOCIRCLES
HELP SUPPORT INDEPENDENT AND NON-PROFIT MEDIA. DONATE HERE