Auqib Javeed, TwoCircles.net
Srinagar: Forty-three-year-old Saira Javid is living the life of a prisoner. Not a single day passes when she doesn't think of her family. She is cursing the day she crossed the LoC and came to Kashmir.
---
Support TwoCircles
---
"It's suffocating here," she told TwoCircles.net.
Javid, who lives in the Kupwara district of North Kashmir, met a Kashmiri boy Javid Ahmad Dar in the Pakistani state of Karachi in the 1990s. The duo fell in love and decided to marry in the year 2001.
Like many other Kashmiris, Ahmad had crossed over the Line of Control (LoC) for arms training but had given up insurgent activities to live a peaceful life.
But in 2007, at the insistence of Dar, Javid and her two daughters accompanied him back to Kashmir. On their arrival, her husband's family insisted they stay for good and tore up their Pakistani passports.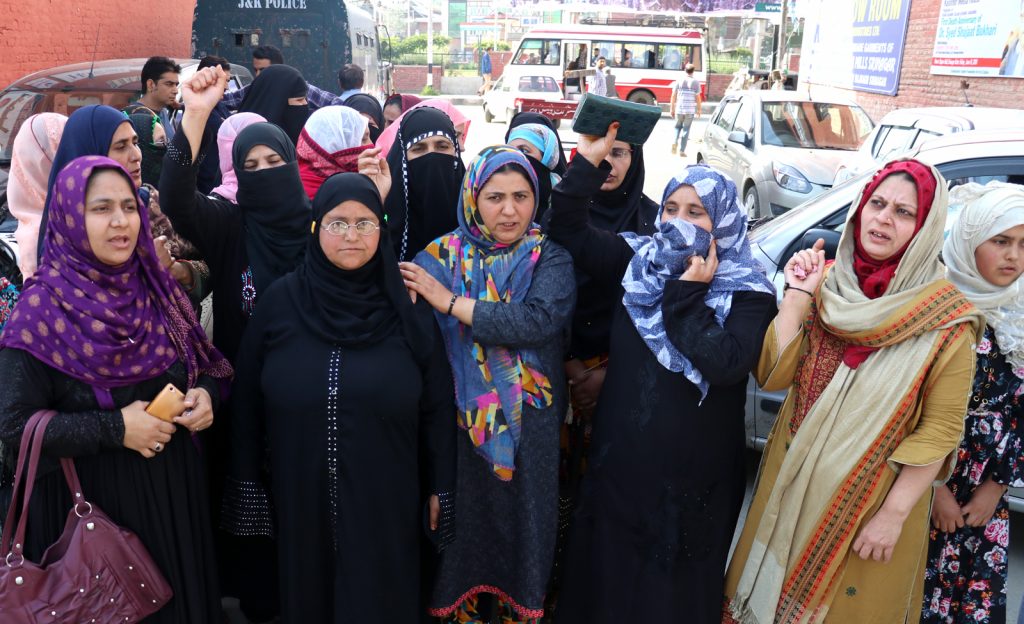 "I came to India through Wagah border and we came legally," she says adding, "I was given a visa for one month but my passport was torn apart by my in-laws without my knowledge."
Since 2007, she is stuck in Kashmir and is desperate to go back to her family in Pakistan. Javid is not alone, there are around 350 women from Pakistan administered Kashmir, who have been living as 'stateless' citizens of Jammu and Kashmir since the Omar Abdullah-led government of the erstwhile state announced in 2010 a policy to rehabilitate former militants, who had crossed over the Line of Control (LoC) as young men to train as militants.
The youth travelled back with families including children with the hope to be rehabilitated, but that never happened.
Sara says that she went to every minister and other officials urging them to deport her but wasn't allowed.
"Then I told them that if you can't deport me, then at least give me Indian citizenship but that is not being given either," she added.
Javid, who had come to Kashmir for just one month didn't know at that time that she had to spend the rest of her life here.
Javid runs a boutique in Kupwara and employs 6 other Pakistani spouses of ex-militants.
"At least two of them are divorced and you can imagine how difficult it is for them to spend a life in a place which is not yours," she added.
She says they have been meeting the officials for many years now but it has yielded no results.
"We haven't been accepted here. Our kids are not being accepted and are viewed differently. We want the Govt to deport us as soon as possible," she laments.
Like Javid, Bushra too got married to a Kashmiri man Altaf Ahmad Bhat of Pattan, Baramulla and came to Kashmir in the year 2012 through Nepal.
Bhat and Bushra decided to come to Kashmir after the Govt announced a rehabilitation policy for former militants.
"Ye humaray saath dokha tha (the policy was a trap for us)," says Bushra.
Although Bushra was living with her husband for years – in 2019, Bhat divorced her and she was forced to live a lonely life.
Bushra did not know anyone in Kashmir nor was she allowed to go back. It was then Saira Javid gave her a job at her boutique in Kupwara.
Bushra now lives along with her two kids in rented accommodation—eagerly waiting for the day when she will be allowed to go back.
Most of the Pakistani brides, Bushra says, are facing financial constraints and are helpless.
For many years, the Pakistan-origin wives have been holding protest demonstrations in different parts of Kashmir demanding travel documents.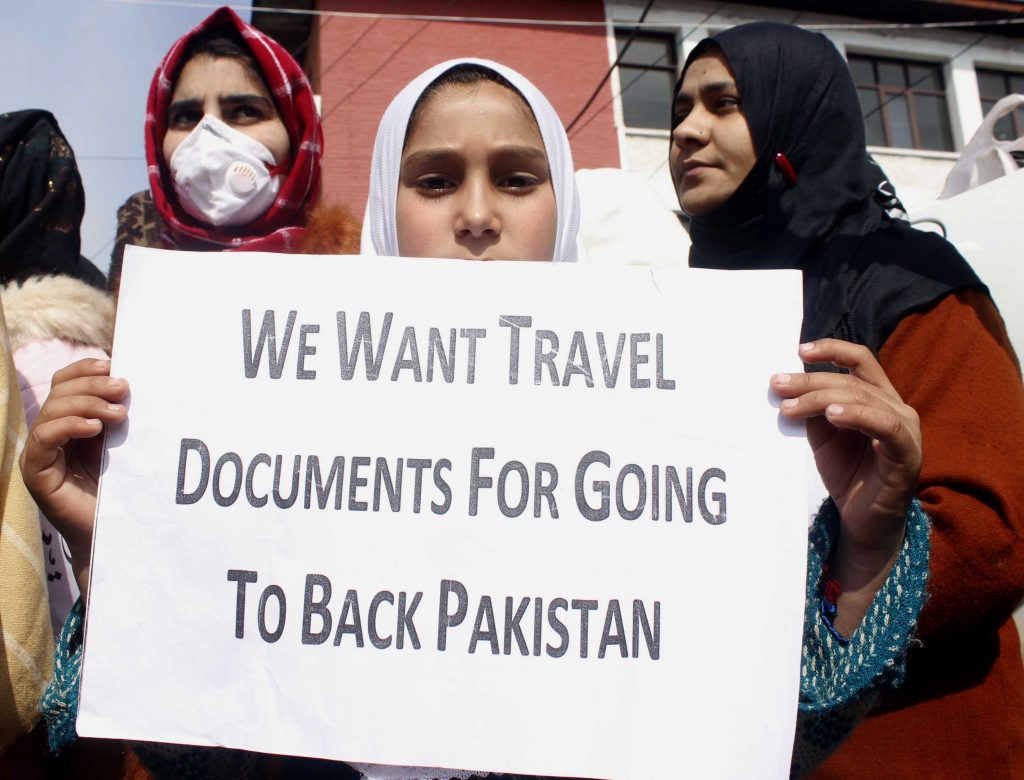 Recently, questions were also raised over the participation of such women in the electoral process in Jammu and Kashmir, though some of them have become sarpanches in the past.
The authorities stopped counting votes in two district development council seats in Jammu and Kashmir after it came to fore that two women from PoK married to Kashmiris were contesting polls.
Somiya Sadaf from Drugmulla and Shazia Aslam from Sonawari, both inhabitants of PoK, which India considers as its integral part, were contesting polls from these segments.
The authorities are yet to decide on whether their participation was legal or illegal.
A group met Lt Governor Manoj Sinha, the chief administrator of the Kashmir region, who as per them, "assured them of appropriate redressal of their issues". However, such assurances have so far come to nothing and the women are now threatening to march en masse to the volatile India-Pakistan border, known as the Line of Control.
"We want to go to our real homes," they say.
SUPPORT TWOCIRCLES
HELP SUPPORT INDEPENDENT AND NON-PROFIT MEDIA. DONATE HERE